Go-Forth Pest Control Of Wilmington
Do you own commercial property in Wilmington, NC? Go-Forth Pest Control can help keep your business pest-free. Go-Forth Pest Control of Wilmington can help with apartments, restaurants, office buildings, and more. No one wants bugs to interrupt their commercial business so call to get more information today. Our company knows what pests can do in commercial establishments, and we don't want any business owner to lose his or her investment. That's why Go-Forth is not only offering residential services, but we also serve commercial spaces for them to have a pest-free environment.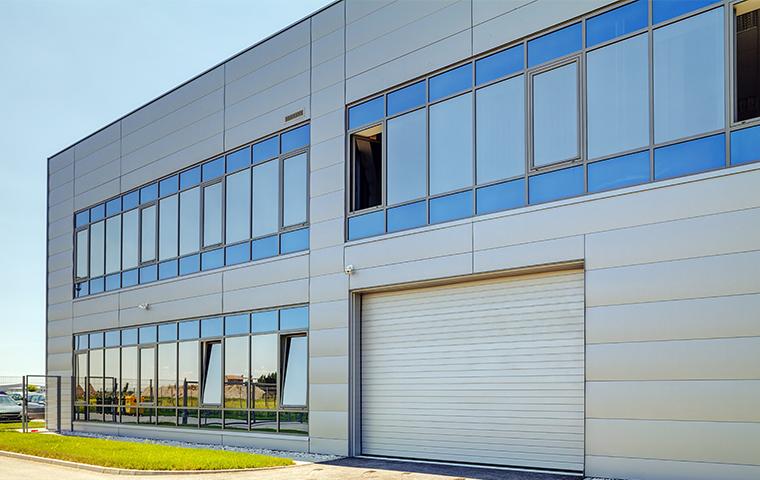 To help get rid of pests in your office or other commercial facilities, contact Go-Forth Pest Control today. We offer the following pest control services to our valued customers in Wilmington/Wrightsboro and surrounding areas:
HOA/Property Management

Nursing Homes

Offices/Industrial Complexes
Dangers Of Pests
Pests will not only bother residential properties, they can also become a nuisance to commercial establishments as they are not picky about their environment. Whether you have a small or large business, insects, pests, and bugs will infest your property when they've found what they need - food and shelter. Pests can be dangerous in businesses as they can cause damages. Termites, rodents, cockroaches, and ants can ruin the structure of your office or building. They can chew and gnaw everything, and the damages made are more costly than purchasing pest control services.
Another reason why pests are dangerous is that they can cause illnesses due to the viruses they carry. Mosquitoes can cause deadly diseases like dengue fever, chikungunya, encephalitis, and more. Rodents, ants, and cockroaches can also be the cause of other illnesses which can affect your customers' time whenever they are in the office or building.
Pests can drive away your customers as they can be creepy and cause fear. Letting rodents, ants, and cockroaches run around (especially in restaurants) can disappoint any customer and will lead them to leave your place and not come back. Insects, bugs, and pests can be one of the reasons why you are losing your valued customers. Whenever insects, pests, and bugs are causing trouble at your property, the best solution is to call an exterminator near you.
How We Get Rid Of Pests
Here at Go-Forth, we are always happy to serve our customers - even those who have commercial spaces. That's why we are here to help you! Our company offers commercial services for pest control which you can receive whenever you need them. From pests down to insects, we can get rid of them using safe and effective treatments which can drive away those nuisances for good.
Rest assured that a certified and trusted exterminator will do the pest control to give you peace of mind. All the corners and areas in your establishment will be inspected and treated to make it conducive for serving clients afterward. Don't let those pests ruin the success of your business. Let Go-Forth handle them, and we will give you a high level of customer satisfaction.
Commercial Services Company Near Me
Go-Forth is a local commercial services company near you in Wilmington. We also serve our customers in local areas. Call us today!
Other Pest Control Services For Wilmington, NC