Flea Exterminator In Wilmington, NC
If you want to protect your home from fleas, Go-Forth Pest Control of Wilmington can help you today. Fleas can be harmful to your family and pets in your home. They can carry diseases and cause red, itchy bumps on your skin if they pick you as a host. If you already have a flea infestation and have pets, it was probably brought into your home on them.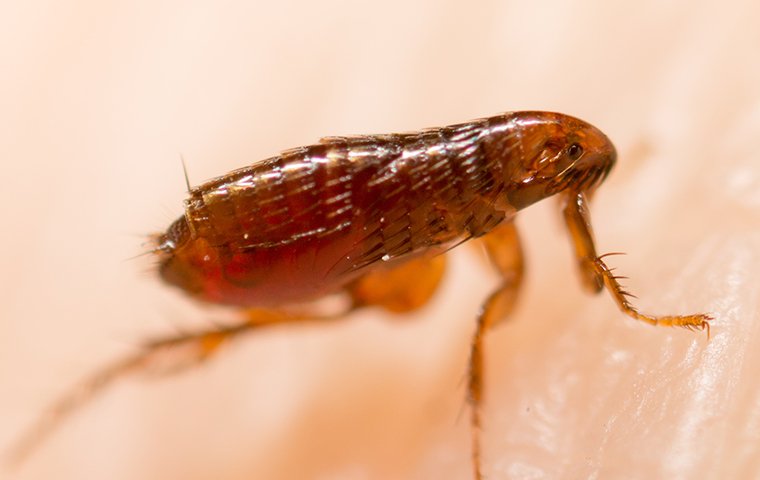 The first step is to take them to the vet so they can get the proper treatment. The next step is to call Go-Forth to set up an appointment. We will make sure your flea problem is taken care of and doesn't happen again.
Our technicians can provide pest control services in Wilmington, NC and the surrounding areas like Ogden, Wrightsboro, Murrayville, Kirkland, Silver Lake, and more.
We make sure our technicians are trained and will do the job right on your property. They can answer any questions you might have about your flea control and will make sure you are happy with your pest control service.
Fleas should not be taken too lightly because even with their small size, they can still cause infestations and damages. If you don't want to suffer severe flea problems, have an exterminator near you eliminate them.
Give us a call today, so you no longer have to worry about a flea problem in your home and protect your pets from them.
How We Get Rid Of Fleas
Fleas are small animals which can still bring severe infestations over time. They will keep on jumping back and forth to find hosts to feed on like pets and humans. They will not only infest the inside of your property, they will also spread outside where they can increase their population and make the infestation worse. If you don't want any fleas on your property, the best way is to call Go-Forth, a local exterminator in Wilmington.
As your local pest control company, we offer exceptional services which you cannot find from others. We make sure to make it affordable so that you don't need to spend thousands of dollars just to control fleas in your property. Our company ensures that fleas, insects, pests, and bugs will be gone for good and will never return to infest more.
Here with us, we make use of safe and effective treatments which are capable of eliminating them for good. Our exterminator will come to your property and perform an inspection to find where those fleas are staying and to know what attracts them inside your house. Once we know their whereabouts, we will instantly apply treatments which can get rid of fleas for good. Rest assured that we will make your property and pets flea-free. Whenever you need professional help in dealing with fleas, insects, bugs, or pests at your property, Go-Forth is the one you need, and you are good to go!
Flea Company Near Me
Go-Forth is a local flea control company near you in Wilmington. We offer excellent yet low-cost services which can be enjoyed by our new and valued customers even in local areas. Call us today!
Other Pest Control Services For Wilmington, NC