Hornet & Wasp Elimination In Wilmington, NC
If you start to notice some hornets or wasps on your property in Wilmington, NC the best thing to do is call Go-Forth Pest Control. We can help protect your home from these aggressive, flying insects before they harm you or your family members. Hornets and wasps like to build their nests on the side of your homes and even inside furniture. They can be destructive insects if they do get inside your furniture and infest it.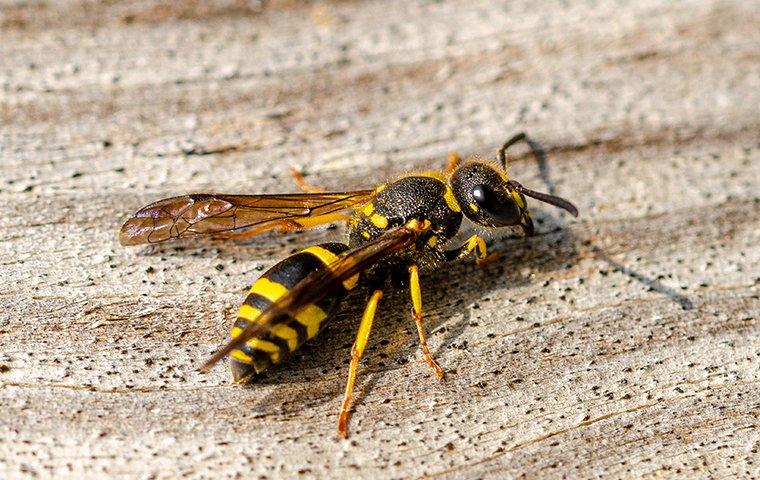 Make sure you call a local exterminator before they can build a nest because it makes them harder to get rid of. If you see a nest on your property, let a trained technician take care of it so you don't put yourself in danger of getting stung.
Our technicians can service in Wilmington, NC and the surrounding areas like Ogden, Wrightsboro, Murrayville, Kirkland, Silver Lake, and more.
We will explain the service to you and make sure you understand everything. Since we are locally owned we make sure each of our customers is taken care of and happy with their pest control service. Let Go-Forth Pest Control of Wilmington take care of your hornet and wasp problem today.
Natural Ways To Get Rid Of Wasps & Flying Insects
Build Wasp Repellent Stations Using Essential Oils
Creating wasp repellent stations can be fun and also educating for you and your kids; it is easy and can be one of your exciting to-do lists this summer. You can build incredible wasp repellent stations through different ways and still end up with two cool results - prevent wasps from building nests and send wasps packing from your home.
Soak cotton balls with any of the essential oils such as lemon, peppermint, clove, spearmint, or cinnamon, and place them in strategic locations around your house - you can also put them in your garden. Remember to replace the cotton balls as soon as they dry off.
Furthermore, wasps hate the aroma of fresh lemons and cloves, mix both scents by cutting a fresh lemon and add plenty whole cloves into the cut side, and then set the half lemon with cloves in places where wasps visit. Be sure to replace the lemon as soon as it withers and dries. Cucumbers can also do the trick; wasps are repelled by the acidic components in cucumber juice. Hang slices of cucumbers in places where wasps are found, and they will leave your home for good. Ensure to replace them, as soon as they dry off.
Bay Leaves
As inviting as bay leaves are to humans, most pesky pests, including wasps, find it pungent. Eugenol and myrcene are extracted from these leaves; they are the key reasons why these pests cannot stand the smell of bay leaves. Just like cucumber and other essential oils, you can hang freshly cut bundles of twigs with leaves in places where wasps are frequently seen. The good news is, as the leaves dry off, they can be used to ward off other pests from your home.
Wasp Repellent Spray
To make a larger area of your home and environment wasp-free, you can make wasp repellent spray using peppermint oil as the key ingredient. Add one tablespoon of peppermint oil into a cup of sixteen ounces of water, shake thoroughly and then pour the mixture into a spray bottle, and spray to areas where wasps frequent.
Alternately, you can use cinnamon oil instead of peppermint oil, but if you have toddlers and younger kids around, it is better to stick with peppermint oil because cinnamon oil can irritate the skin and damage the eyes. Nonetheless, it is highly advisable to take extra caution when spraying wasp-infested areas. If you think you cannot handle it, consult your local pest exterminator for professional advice. Otherwise, use the essential oil every week for maximum results.
Other Pest Control Services For Wilmington, NC