Insect Extermination In Wilmington, NC
Insects can invade any home in Wilmington, NC and Go-Forth Pest Control is here to help you. We will make sure your property is controlled from your problem pest, and you are happy with your pest control services. We are locally owned and operated and pride ourselves on customer service. Go-Forth services in Wilmington, NC but can also exterminate in nearby areas like Ogden, Wrightsboro, Murrayville, Kirkland, Silver Lake, and more.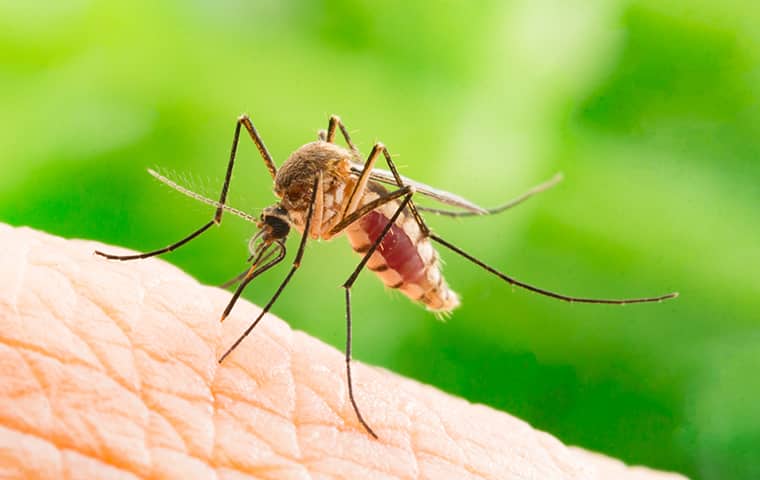 Our technicians are trained and knowledgeable about your pests before they service your property. They will answer any questions you may have about our service and make sure you are not confused about anything. Our products are strong enough to control your pest problem but are still kid and pet-friendly.
Some ways you can help keep insects away from your home or property is by making sure you clean up regularly and tend to your yard. Using Go-Forth Pest Control of Wilmington will ensure your property is protected from future infestations and to get rid of current ones for good.
Dangers Of Insects
Insects can still be dangerous even if they are in small sizes. Once they work together, they can easily make the situation worse. One of the insects you should be careful of is the termite. They are the ones that will finish off your property's structure until nothing is left. They are fond of eating wood, and they can do it non-stop because they don't sleep and never get tired. Termites will slowly ruin your investment, and the damages they bring are more expensive than ordering a pest control service.
Wasps are other pests which you should not take lightly. They can sting once threatened, and they can be found everywhere! Their sting can cause allergic reactions which sometimes lead to fatalities. If you are allergic to wasp stings and you have this pest within your property, better get rid of them before they make you suffer. Ants are also dangerous, especially the fire ants. Their bites can cause a burning sensation which can also be deadly because their stings have venom. Yearly, people are spending more money on medical and veterinary bills due to fire ants.
No matter what insects, pests, or bugs you have at home, it is not right to let them freely do what they want because they can bring danger to you, your family, and property. It is best to call Go-Forth, a trusted exterminator in Wilmington. Our company is aware of the many dangers that insects, pests, and bugs can bring - that's why we are here to help you. We know to control insects by using effective and safe treatments which can guarantee their elimination.
Here with us, you can get rid of those pests, insects, and bugs at affordable prices. We assure you that you will have a safer, healthier, cleaner, and insect-free home in the end. Don't let those insects get you because if they do, you might lose your investments and good health.
Insect Company Near Me
Go-Forth is a local insect control company near you in Wilmington. We offer high-quality services which can be received by our customers in local areas as well. Call us today!
Other Pest Control Services For Wilmington, NC