Mosquito Elimination In Wilmington, NC
Has it come a time of the year when mosquitoes infest your home? You are now sick and tired of swatting them away all the time. Worry no more! We have been the most reliable and trusted local mosquito exterminators in the area, and we are ready to help you with the pest problem that you have in Wilmington, NC. We are dedicated to provide cost-effective and safe pest extermination services to commercial and residential clients in the area.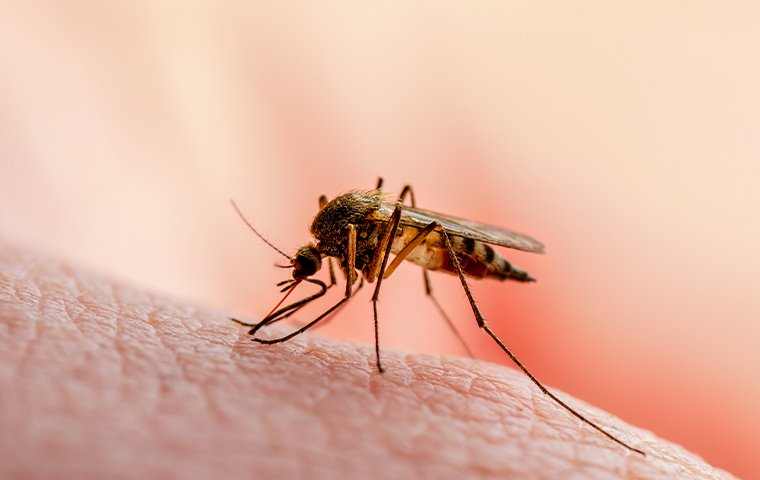 Our service will indeed help prevent future infestation without the need of harming the health of your family.
Our company knows the dangers that mosquitoes bring, because they aren't considered one of the most dangerous animals in the world for nothing. Mosquitoes carry several diseases which are deadly and can target all ages and genders.
If you don't want to suffer from any sickness, it is best to call Go-Forth, your local exterminator. As your local exterminator, we know how to get rid of those mosquitoes.
We can also eliminate pests, insects, and bugs which keep on lurking around your property. Rest assured that a professional, highly trained, and certified exterminator will perform the pest control services you need in your home.
Whenever you need to get rid of mosquitoes, the best solution is to call Go-Forth, and we will come to your right away!
Our Mission & Guarantees
Our primary mission is to provide reliable services with the use of eco-friendly treatments to help get rid of pest infestations forever. We always adhere to local, state, and federal licensing guidelines by utilizing pest control solutions that are registered by the Environmental Protection Agency.
We guarantee longer lasting results. We will get to the root of the infestation, and we will address specific areas where mosquitoes will be likely to breed.

Our service will be tailored to your specific needs. No matter how big or how small the infestation is, our team will get you covered.

Our customer service is available 24/7 which means that you are free to contact us at your availability including holidays and weekends.

We offer commercial, residential, and industrial pest extermination services all at affordable prices.
We are the most reliable and trusted local Wilmington mosquito exterminators that provide a wide range of services to exterminate various pests including bugs, ants, mosquitoes, flies, ticks, rats, bees, cockroaches, spiders, bats, and mice - among other pests.
Mosquito Control Company Near Me
Go-Forth is a local mosquito control company near you in Wilmington. We offer exceptional yet affordable pest control services which you cannot experience from others. Our company also serves our customers in local areas. For further information about our pest control services, complete the contact form on the website, and we will get in touch soon. Call us today!
Great Reviews
Our customers value our work so check out some of our reviews to see if you want Go-Forth Pest Control to take care of your mosquito issue today!
Other Pest Control Services For Wilmington, NC