Experienced Company In Wilmington, NC
Are there unwanted pests in your Wilmington, NC home? Go-Forth Pest Control has been in business since 1959 and wants to help get rid of your problem bugs. They have trained technicians that will make sure you understand the extermination process being done to your home. They will work around your schedule and make sure you are 100% satisfied with their pest control services. Go-Forth can help in the surrounding areas of Wilmington including Ogden, Wrightsboro, Murrayville, Kirkland, Silver Lake, Myrtle Grove, and more.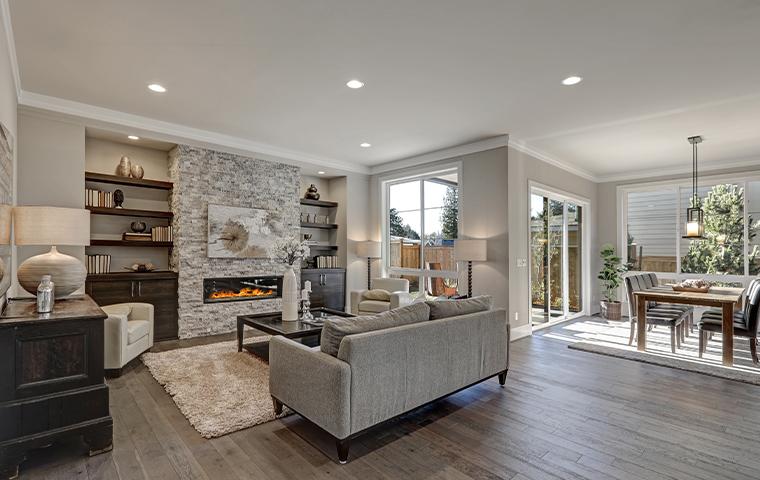 Pest Control For You
Go-Forth Pest Control of Wilmington can take care of your pest issues with our different service options, such as:
Pest Control

Termite Control

Mosquito Control

Bed Bug Control

Flea Control

Hornet & Wasp Control

Ant Control

Real-Estate Termite Inspections
Dangers Of Pests
Pests may come in different sizes, but no matter how small they can be, they bring threats which will not only affect the property, but the owners as well. Having pests, insects, and bugs around may lead to inconveniences which can affect your daily living. If you don't want any pest to lurk around your property, the right way is to call an exterminator near you - that's Go-Forth.
Pests can cause severe damages over time. Termites chew on wood, and if your property's structure is made of logs, then a termite infestation can occur. This pest will continue to eat overnight as they don't sleep. They will silently invade and damage your property without giving any warning. Rodents can also create damages as they can gnaw and chew everything. Their front teeth don't stop growing which is what they use to munch on food and items. They can also destroy the structure of the house.
Pests can also cause risks to health. There are some disease carrier pests which might be around your property, one of which are mosquitoes. They are carriers of deadly diseases and are considered the most dangerous animals in the world. Mosquitoes spread diseases such as dengue fever, Zika virus, chikungunya, encephalitis, and more which target all ages and genders of humans and pregnant women are also susceptible. Pests can bring danger wherever they go and having them in your office or house is not a good thing. If you want to have a healthier home, it is best to call Go-Forth, your local exterminator in Wilmington.
How We Get Rid Of Pests
Pests can attack properties - most likely residential areas. If you have pests, insects, and bugs around your home, no need to worry because Go-Forth is here to save you. Our company offers high-quality pest control services which can get rid of your pest problems once and for all. We have various methods of eliminating those nuisances, and all are appropriate to use. We make sure that once we apply our effective and safe treatments, your home will be free from any infestation and will not experience future damages. From inspection down to the treatment process, we guarantee that a highly trained, certified, and licensed exterminator will perform the work. Call us whenever your residential property needs pest control services.
Pest Control Company Near Me
Go-Forth is a local pest control company near you in Wilmington. Our services are also available to our customers in local areas. Call us today!
Other Pest Control Services For Wilmington, NC