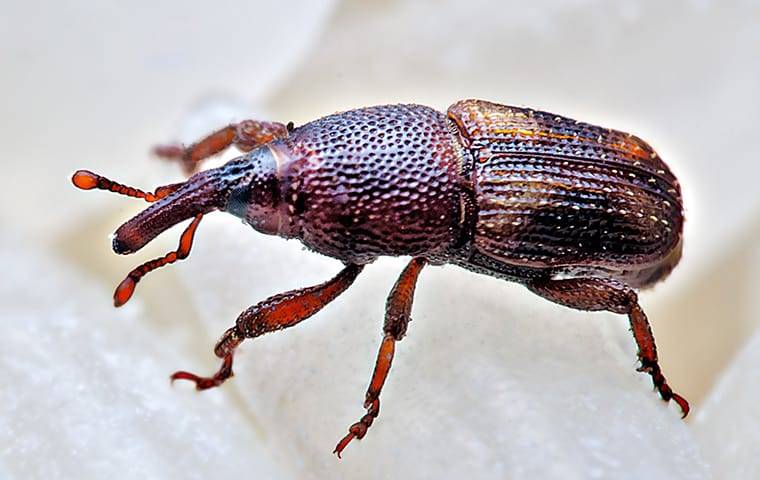 Habitat
The weevil can often be seen inhabiting the same or similar areas of the beetles. Two common types to destroy crops are the cotton boll weevil, which destroys cotton, and the wheat weevil, damaging stored grain. The cotton boll weevil will attack cotton crops and lay their eggs in the plants, with the larvae eventually eating their way out.
The weevil's egg will take about three weeks to fully develop and grow in a boll or square-like structure. The weevil is also known to invade or attack in the fall season, while the others will make their way in the summer when it's hot.
In the home, they will inhabit dry foods such as grains, nuts, and cereal. The weevil can possibly spread E. Coli infection or other harmful diseases if they come in contact with food products.