Professional Pest Solutions In Pittsboro, NC
Located 40 miles west of Raleigh, NC, is the beautiful city of Pittsboro. One of the biggest tourist attractions is the Carolina Tiger Rescue, where people come from all over to see the big cats that have been rescued and provided with a safe place to live. While people love seeing the beauty of nature here in Pittsboro, the residents here certainly don't want these creatures invading their homes. That's where Go-Forth Pest Control Services comes in. We take care of all your residential and commercial pest control needs so that you don't have to. With more than 60 years of providing Chatham County pest control and on our third generation of ownership, our expert technicians use tried and true methods that safely and effectively exterminate any kind of infestation that could possibly occur here in Pittsboro. Whether it's your home or your business suffering a pest infestation, the team at Go-Forth Pest Control is here to serve you. Give us a call today to learn more about our options for both residential and commercial pest control here in Chatham County.
Home Pest Control In Pittsboro, NC
Nothing shatters your sense of safety and security more than when pests invade your home. What should be a safe, clean space for you to relax turns into a nightmare as these invaders destroy your belongings and possibly spread harmful diseases to you and your family. If you identify a pest infestation in your Pittsboro home, the best thing you can do is contact us at Go-Forth Pest Control. Not only do we offer residential pest control services to exterminate pest infestations in your home, but we will also treat your yard, ensuring you are able to safely enjoy time outside your home as well.
Our more than 60 years of experience and proven methods of treating pest infestations in Chatham County homes make us the best choice for your residential pest control needs. As a family-owned pest control services provider, we understand the importance of ensuring your family home is safe and free from pests that could possibly bring you harm. With our industry-leading techniques and treatment products, your satisfaction is of the utmost importance to us. Don't let termites, ants, bees, or rodents take over your home — call us at Go-Forth Pest Control today, and we will match you with the best technician and residential pest control treatment plan for your unique situation.
Six Easy & Effective Rodent Prevention Tips For Pittsboro Property Owners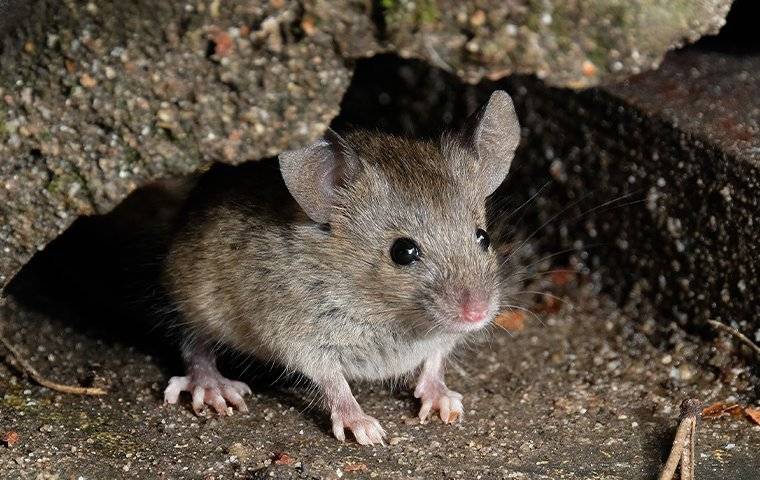 Whether they show up in your Pittsboro home or business, rodents are easily one of the worst pests to have. They are destructive to your property and belongings, leave a mess behind them in nesting material and droppings, and are capable of spreading very harmful illnesses and diseases to you, your family, employees, and customers. Below are six tips you can try to prevent rodents from entering your Pittsboro property:
Seal up: Go around your property and look for any holes. If you find any, no matter how small, seal them up. Rodents are capable of squeezing through virtually any sized hole, so it is important to locate even the tiniest of holes in your property.
Trim back trees and bushes: By trimming back the branches of trees and tall bushes, you eliminate the ability for rodents to crawl onto your roof and look for entry points into your property up there.
Clean up the yard: Whether it's your home or your business, removing debris, clutter, and garbage from your yard will reduce the number of rodents spending time there.
Remove outdoor food sources: If you have fruit trees or other types of plants that produce something rodents might want to eat, ensure they are regularly pruned, and any dropped fruits or other foods have been picked up from the ground.
Secure trash cans: The best thing to do is make sure your trash cans are not right up against your property's structures. However, regardless of where they are on your property, make sure they are tightly secured to prevent rodents from rooting through your garbage.
Eliminate water sources: Deal with water pooling and accumulating on your property right away, as rodents will search out any place that has a source of water, leading them to look for ways into your property structures next.
The Problems Bed Bugs Can Cause In Your Pittsboro, North Carolina Home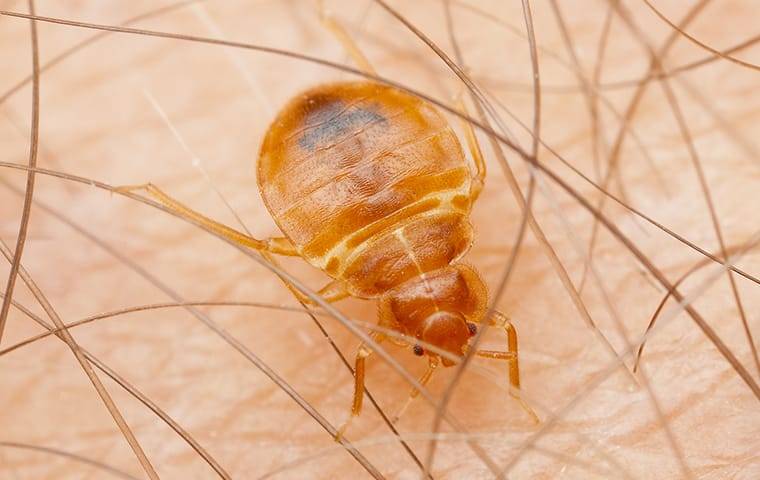 It's one thing for pests to invade your home, and another thing entirely for a pest to set up shop in your bed. For Pittsboro residents, bed bugs are a very real threat, and once there, they are extremely difficult to get rid of. If you are dealing with a bed bug infestation right now, below are some things you might want to know:
Bed bugs are parasitic creatures that feed off blood. They need a host to survive, so nestling in your mattress and feeding off your blood while you sleep is how they are able to thrive once they have invaded.
Over-the-counter pesticides don't work on bed bugs, as these insects are resilient and resistant to these types of chemicals.
Bed bugs are masters at hiding. When you think you may have killed them all, there will always be more hiding somewhere else in your Pittsboro home.
Bed bugs can cause you severe distress from the scratching that ensues from their bites. This can lead to a lack of sleep, which then can spiral into paranoia because you feel like insects are crawling all over you. Don't let a bed bug infestation get that far. At the first sign of a bed bug problem, call us at Go-Forth Pest Control. Our technicians have the knowledge and tools required to safely and effectively exterminate entire bed bug populations, allowing you to get back to having a good night's sleep. Call us today!
Commercial Pest Control In Pittsboro, NC
No matter what type of business you run here in Pittsboro, the threat of pest infestation is always close by. If pests infiltrate your professional setting, they could possibly damage your goods, the property itself, or spread harmful diseases to your employees or patrons. At Go-Forth Pest Control, we know firsthand how difficult it can be to run a business. With so many things to think about in order for your operations to run smoothly and safely, it helps to let us do what we do best, and control the pests for you. Because we are a family-owned business, we know how valuable your time and business is to you, so we have made it our mission to provide each and every commercial customer with the most superior level of commercial pest control. No matter what infestation you might be facing, Go-Forth Pest Control Services is here to create a thorough commercial pest control treatment plan that is unique to your business and the problems you are facing.