Quality Pest Control Solutions In Pleasant Garden, NC
As one of Greensboro's most desirable suburbs, the small town of Pleasant Garden is home to well-regarded public schools, a sprawling setting, and local businesses galore. The area's consistently warm climate reaches its peak over the summer months, which makes it ideal for residents, while also leaving the community vulnerable to pest problems at what can feel like every turn. At Go-Forth Pest Control, we've been dedicated to taking care of the pest control needs of our community since 1959. Over the last six decades, we've perfected the art of safe pest control, providing reliable results each time. But we're not in the business of settling, which is why we are continually learning about the newest technologies and how they can benefit you. For more information on our ongoing pest control offerings, contact us today.
Home Pest Control In Pleasant Garden, NC
Your Pleasant Garden home is your haven; it's the place where you go to unwind and it's the place you love the most. But when pest problems big or small happen, they can feel like a breach of trust. At Go-Forth Pest Control, it's our mission to keep your home free from pests with safe, effective, and comprehensive offerings. All of the treatments that we employ are EPA-approved, which means that they're safe for people, pets, and property. So you'll never have to worry about sacrificing your safety in order to see results. At Go-Forth Pest Control, we provide homeowners with the option of several plans that are all designed to be value-driven and high-quality. Whether you're looking to take preventive measures or you need full-on termite control, we've got the solution for you. When you enlist our services, you will always experience our unparalleled customer service, timely responses, and dedication to your safety. Let us help keep your home pest-free; contact us today.
Where Fleas Hide In Pleasant Garden Homes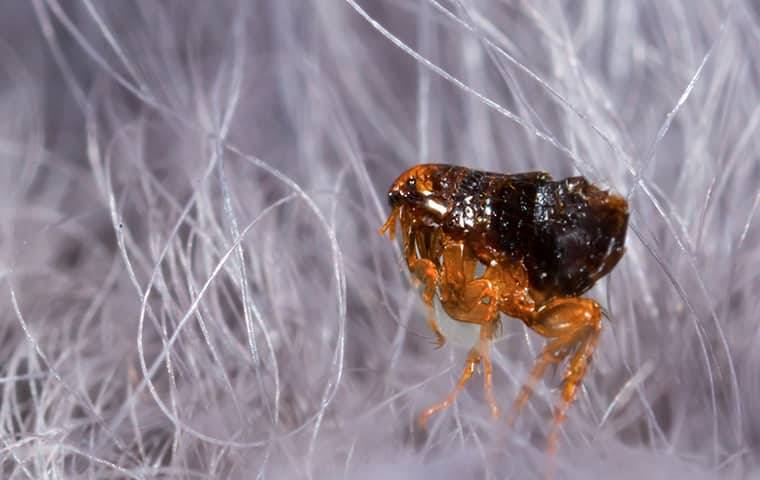 Fleas are a tiny pest that packs a lot of punch when it comes to the health risks they pose. Fleas are capable of ingesting 15 times their body weight in blood, which they usually find in cats and dogs. Some of the places where they're likely to hide out in your pleasant Garden home are:
Latched onto your dogs and cats

Inside sofas and other furniture

Crevices of pet bedding

Within the nooks and crannies of carpeting

Anywhere that they can stay warm
To keep your home and everyone in it safe from fleas, contact the pros at Go-Forth Pest Control today.
Are There Poisonous Spiders In Pleasant Garden?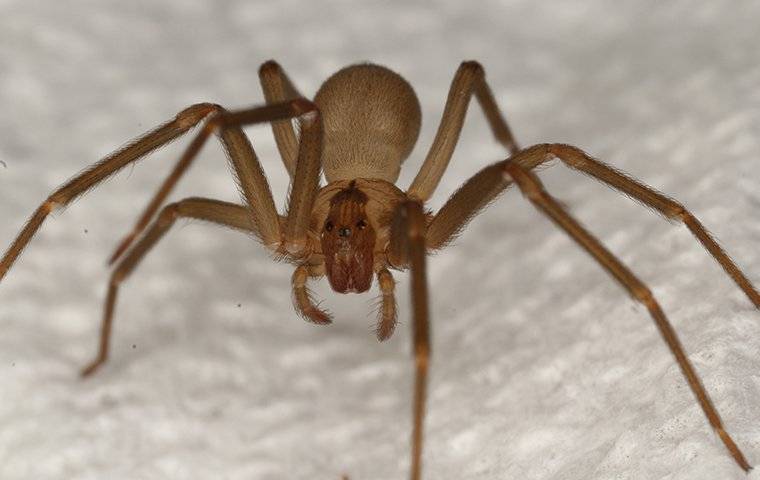 While most of the spiders that you're likely to encounter in Pleasant Garden are not considered harmful to your health, there are two species that are. The spiders are:
Brown recluse. Easily spotted by its six eyes, the brown recluse may also have a violin stamp present, but over time, the image itself may change shape. Outside, the brown recluse lives among log piles and underneath rocks, but inside properties, they seek attics and basements. This type of spider can go for long periods of time without food or water and they do not use a web to capture their food.

Black widow. Perhaps one of the most iconic pests, the black widow is noted for its glossy black exterior and red hourglass branding. This spider waits in her web for prey to walk by, and then injects her venom. Outdoors, they live amongst wood and yard debris, but inside, they're likely to take up shelter in garages.
Since both of these spiders are venomous, you'll want to do everything in your power to keep them out of your home or place of business. For the level of protection that you deserve, contact Go-Forth Pest Control today. Our expert technicians are backed by our 60 years of services and equipped with the latest technology. With one of our many plans, we'll aim to keep your home free from dangerous spiders as well as the pests they feast on. Contact us today for more information.
Commercial Pest Control In Pleasant Garden, NC
Businesses in Pleasant Garden are under near-constant threat of a pest problem, whether you're a restaurant with cockroaches, a condo complex with bed bugs, or a business with termites. At Go-Forth Pest Control, we don't believe that you should have to succumb to the pressures that pests pose, which is why we're determined to provide every business with the highest quality pest control around. With more than 60 years of experience, we put our know-how to use with the latest technologies to create customized treatment and maintenance plans that work. And no matter what services you enlist our assistance for, you will always experience our timely responses, safe services, and reliable customer service. If your business could benefit from professional commercial pest control services, contact us today!