Reliable Pest Control In Powhatan, VA
Nestled in Powhatan County, the small community of Powhatan is known for its emphasis on community and as a great place to raise a family. With plenty of opportunities for outdoor activities, an impressive collection of locally-owned businesses, good public schools, and close proximity to Richmond, Powhatan is one of the area's most sought-after suburbs. The climate in Powhatan ranges from a cool winter to a very warm and humid summer, and every condition in between. This is ideal for many residents, but it also means that your property is susceptible to pest problems at any turn. That's why for more than 60 years Go-Forth Pest Control has been committed to providing long-lasting, safe pest control for local businesses and homeowners. We are committed to ensuring that every property is pest-free all year round with EPA-approved products and thoroughly trained technicians that bring professionalism and knowledge to every visit. For more information on our offerings, contact us today.
Home Pest Control In Powhatan, VA
Pest infestations can be very stressful for the average Powhatan homeowner to handle. They can put the health of everyone in your home at risk, cause significant property damage, or just make life uncomfortable. Regardless of what your situation may be, pests have no place in your home. That's why Go-Forth Pest Control has been dedicated to keeping homes pest-free for the last 60 years. Now in our third generation of family ownership, it's our mission to provide the highest quality of residential pest control available. We do this with our signature attention to detail, commitment to innovation, and EPA-approved products. Our comprehensive residential pest control program provides homeowners with three key plans:
The Basic. For the homeowner who's looking to get started with pest control, these quarterly services are for you. We focus on the outside of your home but will apply interior treatments on an as-needed basis. All of our services are guaranteed and come with free re-treatments for treated pests. This plan will protect you from rodents, ants, spiders, and more.

My Elite. When you're looking for a middle-of-the-road option, this is your plan. It steps up your treatment to a bi-monthly basis and adds protection for stinging insects and fleas, while also including preferred scheduling.

My Elite Plus. In order to keep your home free from the widest array of frequent invaders, this is the best option. This plan comes standard with everything you'll receive in the My Elite plan with the addition of protection from mosquitoes, fleas, ticks, and fire ants.
If your needs surpass these offerings, we provide targeted solutions for mosquitoes, termites, rodents, and even lawn care. To learn more about our residential pest control solutions, contact us today.
When To Expect Fleas Around Powhatan Homes And Yards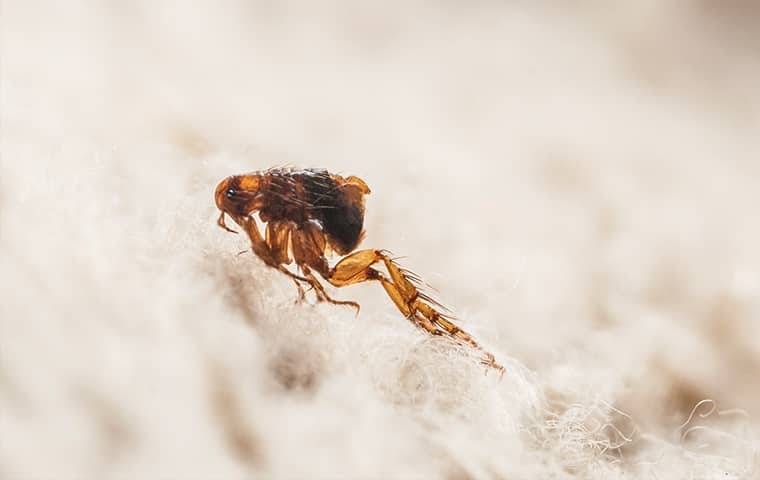 Fleas can be a problem around your Powhatan home and yard almost any time. They feed off of your pet's blood or your own, which can cause anemia in animals and lead to skin infections in people. Some of the ways that these issues arise are:
When you've been outside in areas of tall grass or dense vegetation.

If you have a dog or cat that spends time outside or with unknown animals.

They were left behind by a previous tenant.

If there's a rodent or wildlife problem on your property.
The best form of flea control is with professional assistance from Go-Forth Pest Control. We provide homeowners with comprehensive protection that is based on EPA-approved products, making our treatments safe for people, pets, and the environment. If your home could benefit from flea control contact us today.
Why Is It So Hard To Keep The Silverfish Out Of My Powhatan Home?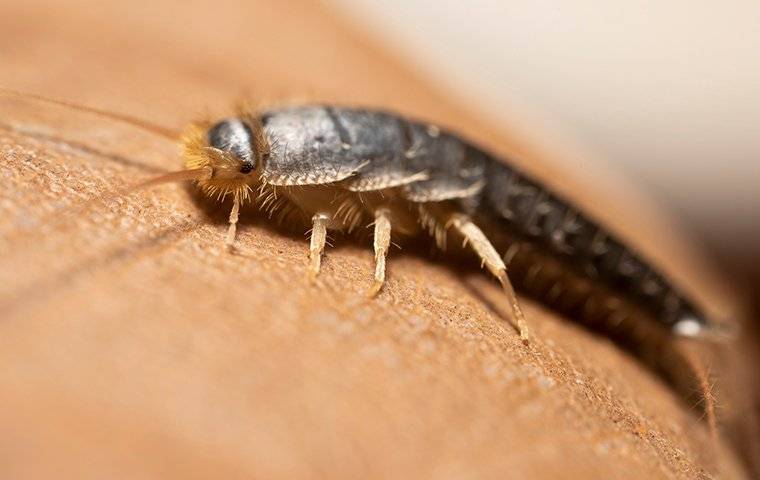 Silverfish are not fish but rather slithering pests with fish-like movements. And while they might not pose an imminent risk to your health, they are an unsightly nuisance nonetheless. These pests are so difficult to get rid of because they're attracted to moisture and starchy substances, two things that Powhatan homes offer up freely. That's why the most reliable form of silverfish control comes in the form of professional assistance from Go-Forth Pest Control. We provide local homeowners with reliable and safe treatments to keep silverfish out of your property all year long. And with only EPA-approved products, you never have to worry about your safety in the process. For more information on silverfish control that you can trust, contact us today.
Commercial Pest Control In Powhatan, VA
Professional commercial pest control is one of the best investments that you can make in your business. And when it comes to choosing the right partner in pest control, you need someone who will put your needs first and provide the highest quality of service in the process. At Go-Forth Pest Control, we've been providing local businesses with the most reliable pest control for more than 60 years. We customize all of our commercial pest control programs to suit your individual needs and meet even the most rigorous of industry standards. We always aim for timely service, responsive communication, five-star service, and a pest-free guarantee that you won't find elsewhere. And with EPA-approved products, we ensure not only the complete removal and prevention of pests but also a much safer working environment. If your business could benefit from services like these, contact us today.