Quality Pest Control Solutions In Prince George, VA
Situated in a historic part of Virginia, the city of Prince George provides residents with eclectic restaurants, locally-owned businesses, and good public education. A mere half-hour from the heart of Richmond, Prince George has developed into an ideal suburb for families and individuals. The climate in Prince George is never too drastic for its given season and provides a mild amount of rain. What this means is a steady source of opportunities for pests to become a problem for local property owners.
At Go-Forth Pest Control, we've been the local pest experts since 1959. With our comprehensive offerings, we ensure that your property is pest-free whether you're dealing with lawn care or termites. As a people-focused business, we believe that your success is our success and we will always go one step further to ensure that's the case. To learn more about our services, contact us today.
Home Pest Control In Prince George, VA
As the local pest experts since 1959, at Go-Forth Pest Control, we take a people-focused approach and are dedicated to seeing pest problems through the eyes of our customers. When you partner with us, you will always receive an unmatched level of professionalism and service at every step of the way. We blend innovation with experience to bring you solutions that actually work. Our general pest control offerings are straightforward in order to yield the best results for your home. Whether you opt for our Preventative Pest Control plan or need corrective services as well through our Complete Pest Control plan, you will always be privy to our EPA-approved treatments that are safe even for pets and children, free estimates, and discounts for ongoing service agreements. In addition to our general pest control services, we offer:
Termite control

Mosquito control

Lawn care

Stinging insect control

Bed bug control
For more information on our home pest control services and how you can benefit from them, contact Go-Forth Pest Control today.
Types Of Weeds That Could Be Killing Your Prince George Lawn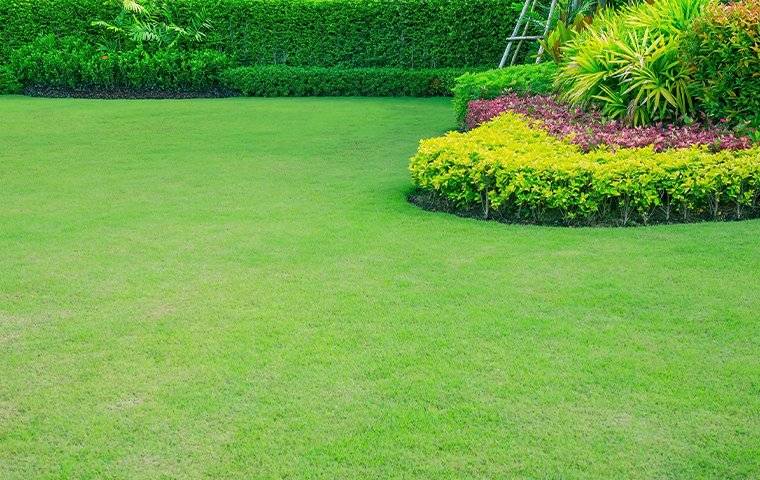 Though they might not appear like many other common area pests, weeds can mean big problems for your Prince George lawn. Some of the weeds that could be damaging your lawn are:
Crabgrass

White clover

Chickweed

Wild violet

Henbit

Smutgrass
These weeds, and many others, threaten the health and well-being of your yard and everything that you've planted in it. With professional assistance from Go-Forth Pest Control, we protect your lawn from every angle. Not only will we keep your lawn safe from weeds, but we also offer soil aeration, seeding, fertilizing and feed, and pest elimination in order to protect everyone inside your home as well. If your lawn could benefit from any of our services, contact us today.
Six Signs Your Prince George Home May Have A Termite Problem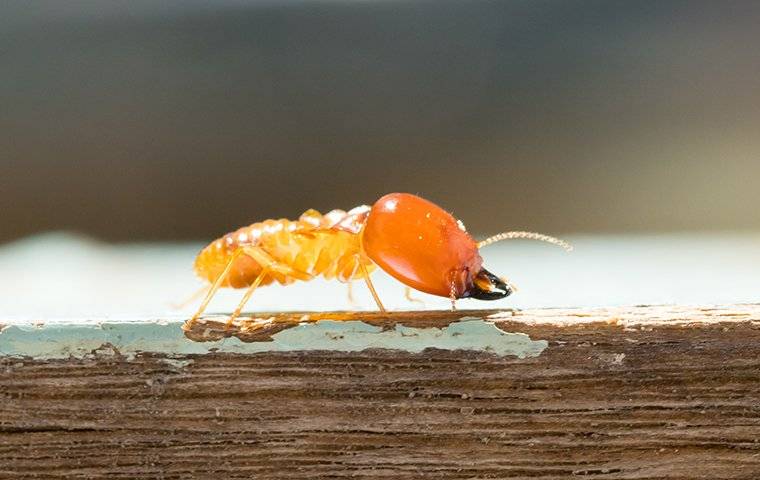 The termite damage that Prince George homes incur each year is part of the collective 600,000 homes across the country that are negatively impacted by this pest. And with the average affected homeowner in the area spending roughly $3,000 to fix these issues, termites mean business. Here are six of the telltale signs that you may have a termite problem in your Prince George County home:
Bubbling wallpaper or paint

Swollen ceilings or floors

Wood that has a shredded appearance

A sweet musty odor that you can't place

Iconic mud tubes

Termite swarmers
Understanding the signs of termite activity is crucial because the longer these problems are left untreated, the bigger they grow. When it comes to termites, the best course of action is to work preventively with Go-Forth Pest Control. Our multi-step process is geared at not only getting rid of termites with the Sentricon® System but it's also focused on keeping them away with our unbeatable warranty. To learn more about how we can keep termites out of your home, contact us today.
Commercial Pest Control In Prince George, VA
When it comes to protecting your business from pests, you need a team on your side that provides nothing less than the best. At Go-Forth Pest Control, we've been partnering with local businesses since 1959, but we don't rest on our experience. Our team of highly professional and friendly technicians uses the latest technology in order to find the solutions that work for your individual needs. We begin every project with a comprehensive inspection, and from there, we design a customized treatment and follow-up plan that is designed to create long-lasting results. All of our treatments use EPA-approved products, so they're safe for your people as well as your property. For more than 60 years, businesses have continued to work with us for our unmatched service guarantee, timely responses, vast knowledge, and honest experience we offer. To learn more about how your business can benefit from ongoing pest management from Go-Forth Pest Control, contact us today.