Effective Pest Management For Quinton, VA
Only a mere 20 minutes from Richmond, the small community of Quinton offers residents a pastoral backdrop for everyday life. With a small selection of locally-owned businesses and good public schools, this area is ideal for families and individuals that seek country living with city access. Given the area's four distinct yet mild seasons and a modest amount of rainfall, Quinton homes and businesses may find themselves with pest infestations quite easily. That's why since 1959, Go-Forth Pest Control has been providing local property owners with comprehensive, safe solutions to all of their pest problems. Whether your needs are proactive or corrective, we can help you keep your home or business pest-free, and we'll do so with professional service, timely work, and reliable communication. To receive your free estimate and learn more about our services, contact us today.
Home Pest Control In Quinton, VA
Protecting your home from pest infestations can be a hassle, but it doesn't need to be. For more than 60 years, Go-Forth Pest Control has been taking the stress and mystery out of pest control for Quinton area homeowners. Whether your needs are ongoing or for pest-specific problems, we can customize a plan to your needs. All of the products we use are EPA-approved, making them safe for you, everyone inside your home, and the environment. In addition to our pest control solutions, we also offer lawn care and termite inspections. But for us, it's not enough to provide you with superior service, we want to wow you with our customer support as well. This means timely responses, regular communication, and an honest experience. If your home could benefit from pest control, contact us today for more information and to receive your free estimate.
Why Call The Pros For Mosquito Treatment Before Outdoor Events In Quinton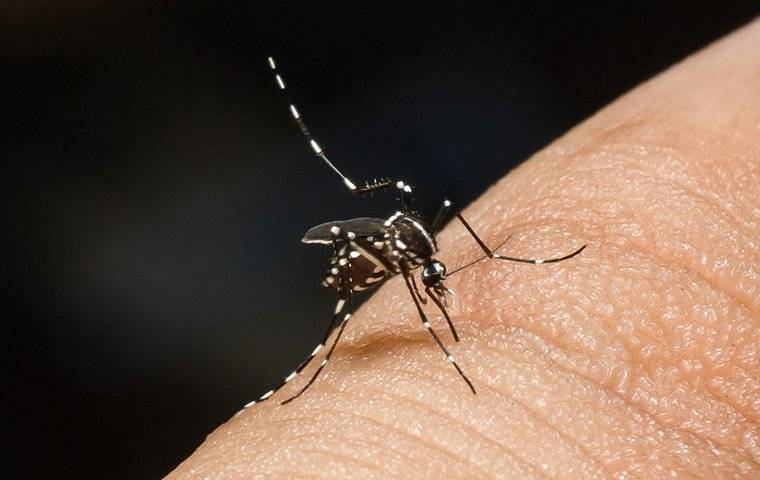 Mosquitoes can make your life in Quinton very difficult. They spend the majority of the year buzzing around outdoor gatherings, biting anyone that they can find. The female does this because she requires your blood in order to reproduce. And mosquitoes aren't very discerning either. They get attracted to so many things about humans, including the presence of sweat, the type of blood you have, whether or not you use scented hygiene products and detergent, and if you've been drinking alcohol. These factors are very difficult to control when you're having an outdoor gathering, as you can't call up your guests and say, "There will be no sweating at today's cookout!" That's just not practical. That's why the best thing you can do before your next gathering, or for ongoing seasonal support, is to contact the pros at Go-Forth Pest Control for mosquito control that you can trust. We focus on both eliminating breeding and resting areas, which may include the sources of water around your property as well as any greenery. This allows us to control mosquito populations from all angles. For more information, contact us today.
Differences Between Quinton's Mice & Rats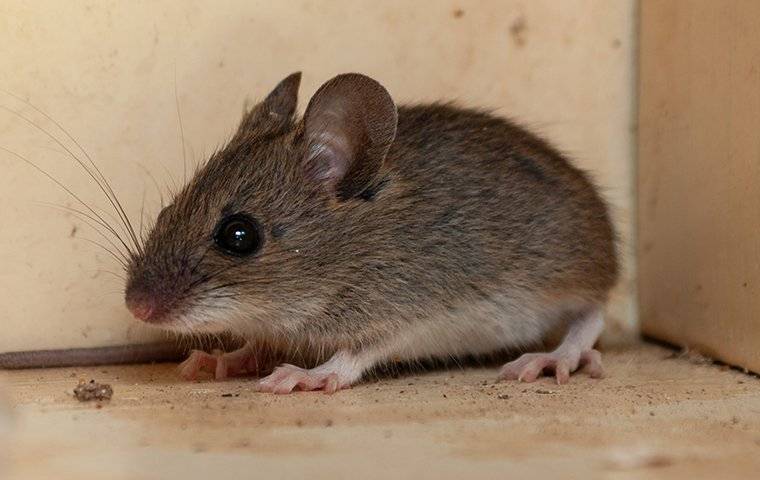 Mice and rats are two of the most common pests that you can expect to encounter on your Quinton property, and while they're both rodents, there are some differences between the two. Some of them are:
Entry points. While mice primarily chew or squeeze their way through cracks and crevices around your property, rats are more likely to scale trees and greenery, as they're adept climbers. Rats may also make their way inside via sewers.

Size and appearance. Rats are larger, heavier, and have longer tails, while mice are shorter and smaller.

Reproduction. Mice are capable of producing approximately 120 pups each year, while rats may only produce around half of that number.

Living habits. While black rats tend to live high up and brown rats will most commonly make their nests close to the ground, mice make their nests in burrows.
To keep rats and mice out of your Quinton home, contact the pros at Go-Forth Pest Control today.
Commercial Pest Control In Quinton, VA
Pest infestations can be costly for businesses to deal with and they can also put your people's health at risk as well as threaten your reputation. That's why at Go-Forth Pest Control, we're committed to making pest control as straightforward and reliable as possible. With more than 60 years of experience servicing businesses of all backgrounds, we are the local experts who can best serve your Quinton business. In addition to our completely customized treatment plans, we are proud to provide all of our customers with EPA-approved products to further ensure their safety. At Go-Forth Pest Control, it's always been our top priority to provide our customers with the best support as well, which is why we always provide an honest experience, timely responses, and responsive communication. For more information on how we can help keep pests out of your business, contact us today and receive your free estimate.