Get Rid Of Ants In Raleigh, NC
Do you need ant control in Raleigh, NC? Our local ant exterminators can exterminate ants for good. We service the area of Raleigh, Durham, Cary, and Chapel Hill. We offer affordable ant removal plans. Don't let ants take control over your home - everyone knows an ant infestation in your home is a big headache since ants can be very destructive to homes and gardens. Ants can get inside your home through cracks and holes in your foundation, doors, or windows. Ants can actually cause more structural damage to your home than termites.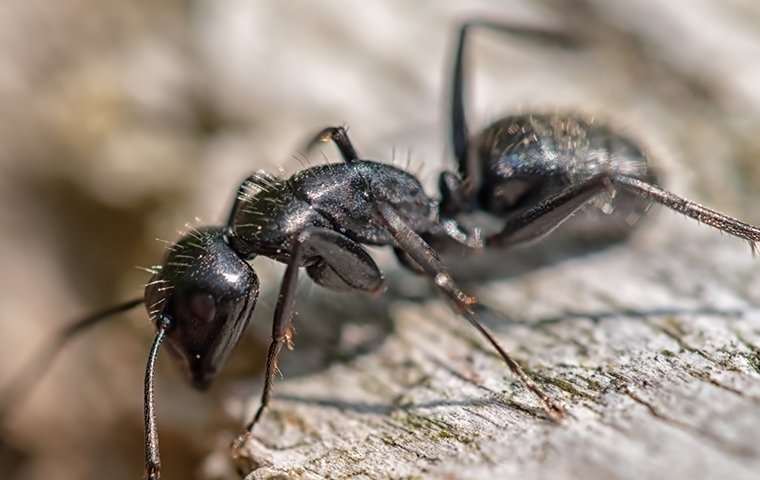 With our help, an ant problem will quickly become one less thing for you to worry about. Call today and ask about our ant control plans. We use safe, highly effective, and state-of-the-art extermination equipment and methods to ensure we completely eliminate the ants in your home.
Our pest control exterminator company has years of experience. We offer ant treatment and prevention services for the following types of ants in the area of Raleigh, North Carolina:
Fire Ants

House Ants

Carpenter Ants

And More!
Our Raleigh exterminators work hard to not only get rid of these ants, but keep them from coming back.
Ant Control From Raleigh Exterminators
Ant control can be difficult, especially as some don't just enter your house to forage for food but establish a colony inside your home. The terror ants pose in your home happens all year round, especially in warmer climates. Ant species which reside at home include crazy ants, Argentine ants, pavement ants, thief ants, pharaoh ants, and carpenter ants.
The most common way to identify an ant infestation is by seeing them. If you spot a large number of ants trailing from food sources in the home, there may be an infestation in or around your house. You might also notice sand, clay, or mounds of dirt somewhere on your property, which could mark a larger ant nest. However, depending on the specie of ant, they may be inside the walls or other hard-to-see places which makes them more difficult to spot.
How Can I Control An Ant Infestation?
The first step in controlling an ant infestation is to identify the troublesome species, and since different species have different habits and preferences they will require specific methods to control them. If you are not sure which species are plaguing you, below are some basic tips to get you started.
Seal
Ants are adept at locating even the smallest cracks and crevices in walls, foundations, and windows to enter your home to forage. Seal any potential entry points using caulk and other appropriate materials. You may not find them, but it's a good way to start.
Clean
After sealing all entry points, you should then clean around them. Ants leave an invisible trail called pheromones which other ants can follow to food sources they have discovered. By cleaning ant entrances with soap and water, you scrub these trails off and clean any mess you have made in the kitchen.
Remove
Remove attractants such as sugar, grease, and other foods which are the main reasons ants enter your home. Also, keep foods in sealed containers and pet foods should be kept in containers where ants can't easily access them.
Dehydrate
Ants require moisture to survive, so you will want to minimize their access to water with a few simple tricks. First, fix any leaks you may have around pipes and other areas. Then, check sprouts and gutters to ensure they are draining away from your house. Finally, try installing a dehumidifier to reduce other moisture in your home.


Take a look through our Raleigh pest control service plans to find your perfect solution if you are interested in ant control or pest control in general, but unsure of which services are right for you. We offer a variety of service plans that can provide some of the best ant services around. For ant treatment we have two plans that will get rid of ants for you and will keep you ant-free year round. Call Go-Forth Pest Control of Raleigh today at (919) 747-4668 and let our trained ant experts in Raleigh take care of your ant infestation today.
Other Pest Control Services For Raleigh, NC