Get Rid Of Wasps In The Triangle
If you have hornets or wasps around your property Go-Forth Pest Control of Raleigh can help you exterminate them today. Hornets and wasps can be dangerous to have on your property. Their stingers hurt and they can build nests just about anywhere. The best way to get rid of them is by getting a local exterminator to help you.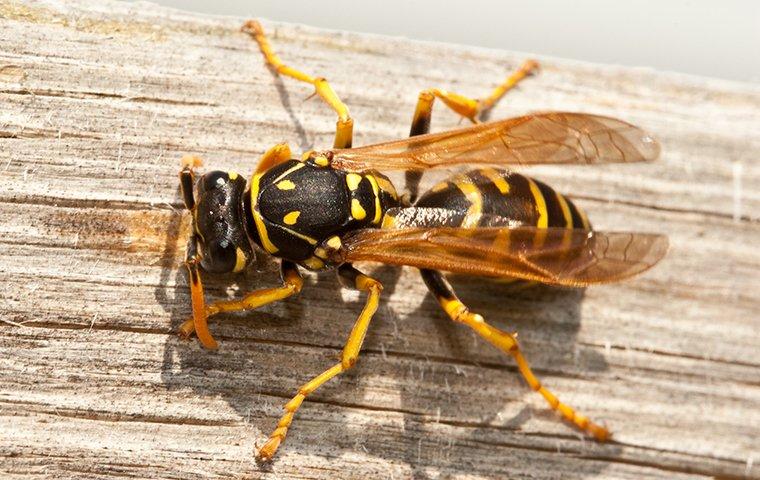 Serving Raleigh & Surrounding Cities
We are a locally owned and operated business in the Raleigh, NC area. Our technicians can help get rid of your hornets and wasps in downtown Raleigh, Apex, Chapel Hill, Durham, Morrisville, and more! We will make sure you are happy with your pest control or your money back. We are a local, reliable pest control company that wants to make sure your bugs are controlled on your property.
Hornet & Wasp Facts
A hornet is a type of wasp and they are very prevalent on peoples' properties. They come around when it starts to get warm outside and stay to build their nests. The nests house hundreds of these pests and can be harmful to your health.
They are easily irritated and if they are provoked they will try to defend themselves by stinging. They have a colony in their nests and will keep reproducing in them. This can cause your property to be infested by them.
Trained Technicians
We train our technicians to identify hornets and wasps and to know how to eliminate them. They will customize the treatment to your pest control needs, and how bad the infestation is on your property. Our technicians will make sure you understand what service is being done to eliminate your pests and that you are completely satisfied with it.
Signs Of A Wasp Nest
Even though you only spot one or two wasps there could be a nest hiding behind or under some kind of structure at your home. A sign you might have a nest on your property is if you start to see more than one wasp flying around. If they congregate in one area it usually means there is a nest nearby that they live in.
Other Pest Control Services For Raleigh, NC