Termite Inspections For Raleigh's Real Estate Agents
Go-Forth Pest Control of Raleigh can help real estate agents easy get a Wood-Destroying Insect Report (WDIR). We have a qualified termite team that can evaluate your home and give you an inspection report. A WDIR can be given in the downtown Raleigh area or any of the surrounding areas like Cary, Durham, Apex, Chapel Hill, and more. We are accredited by the North Carolina Pest Association. We are a locally owned and operated company that will make sure your inspection is done the right way.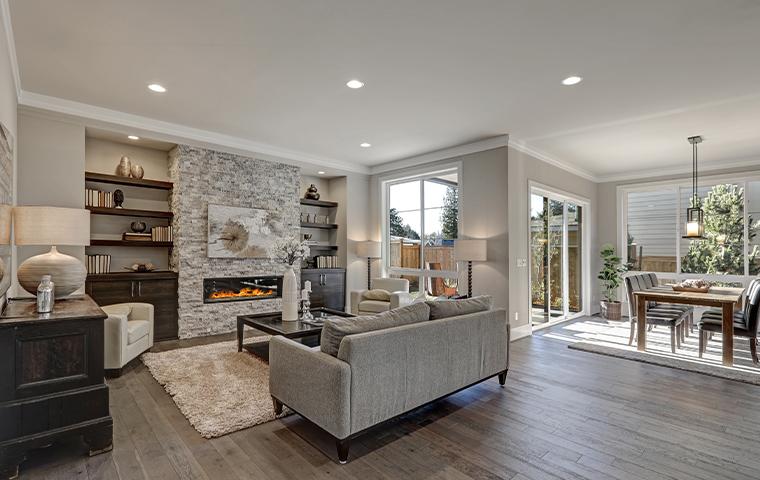 We Offer FREE Pre-Sale Home Screenings
If you're preparing to put your house on the market in Raleigh, NC or the surrounding areas, don't forget to call Go-Forth Pest Control of Raleigh for a FREE termite estimate! Our experienced termite technicians will inform you of any problems arising from termite damage or conducive conditions that could affect a potential buyer's decision to purchase your home.
We know that termites can be a drawback for houses on sale which can lessen the chance of having it bought by possible buyers. At Go-Forth, we help real estate agents by giving excellent services such as free home-screenings which you can take advantage of. Our technicians see to it that every corner of the house is inspected and screened properly to ensure that it is ready once a buyer has decided to buy it.
Our local exterminator can quickly eliminate termites, insects, pests, and bugs which will help in making the house favorable to live in. With us, real estate agents will have the confidence to sell properties because we make sure that all pests are completely eradicated. When you have properties to sell, before putting them on the market, call Go-Forth. We will screen the pre-sale homes without charge to help you sell the homes successfully.
Give The Raleigh, NC Termite Team A Call
Call Go-Forth Pest Control of Raleigh today at (919) 747-4668 for more information about our termite inspection services for residential properties. You can also request a FREE service quote by filling out our form. We look forward to working with you to meet all your real estate pest control needs in the Raleigh, NC area!
Our company is always ready to provide you with termite control whenever you have a house to sell. We make sure that our exterminator near you will inspect and treat those termites, pests, insects, and bugs effectively and successfully. We make use of advanced technologies in dealing with termites which drive them away without difficulty and will prevent them from coming back. When you need help with real estate inspections, our company is the one you need. We can inspect those properties for real estate agents for FREE. Call us today and experience our services!
Termite Company Near Me
Go-Forth is a local termite control company near you in Raleigh which real estate agents can call whenever they need home screenings for FREE. Real estate agents can now sell a pest-free home without worries! Call us today!
Other Pest Control Services For Raleigh, NC