Pest Control In Ramseur, NC
If you enjoy rural life and a close-knit community where you can't walk into a grocery store without being recognized, you will love living here in Ramseur, NC. For our many lifetime residents, this is just how life is. Unfortunately, a small town does not equal no pests. There are many problematic species that live in our area and pests cause serious trouble for home and business owners alike. Here is what you should know about residential and commercial pest control in Ramseur, NC, and information about a few local pest problems. Reach out to Go-Forth Pest Control if you would rather talk to one of our friendly service representatives about our pest control offerings. We can help you find what you need to make an informed decision for your home or business.
Residential Pest Control In Ramseur, NC
Every home could use a little something to make it better. Sometimes this little something is a bathroom renovation or a new stove. Other times it is services like a yearly power-washing or regular pest control. At Go-Forth Pest Control, we love to help homeowners add value to their living conditions. We do this by providing unbeatable residential pest control offerings. These offerings can include general year-round treatments and specialty services. We also offer a range of other services including Christmas light installation, real estate pest inspections, and lawn care. Call our team now to find out what we can do for you and your home. You will never regret investing in pest control to keep annoying, dangerous, and destructive creatures at bay.
How Did Bed Bugs Get Into My Ramseur Home?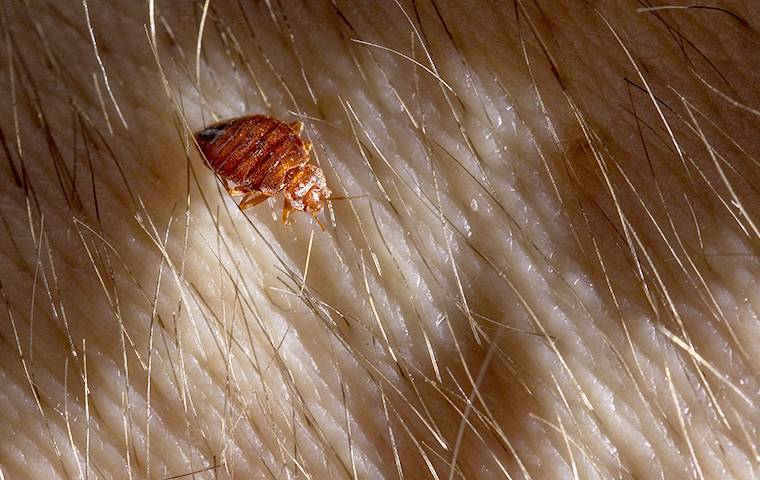 Normally pests get into homes by crawling through gaps, holes, cracks, and open doors or windows. This is not always the case, however. Some pests use unique methods to get indoors. Bed bugs utilize a symbiotic approach to infesting homes. This means they rely on the help of people to move inside. More specifically, bed bugs hitch rides on items people carry. They find items by sensing for carbon dioxide and residual body heat. This often leads them to dirty clothing, used furniture, backpacks, and other similar items. While traveling be careful not to leave items on the ground for more than 20 minutes. This is about how long bed bugs need to climb over and hitch a ride. Another great practice is to check hotel rooms for signs of bed bugs before bringing your stuff indoors. This type of prevention works well to avoid infestation. If you cannot avoid a bed bug infestation and find signs of these pests inside your home, seek professional help from our team. Go-Forth Pest Control works hard to offer guaranteed bed bug control services for members of our community. Reach out today to learn about these offerings and schedule your home for a detailed inspection.
The Best Way To Get Rid Of Cockroaches In Your Ramseur Home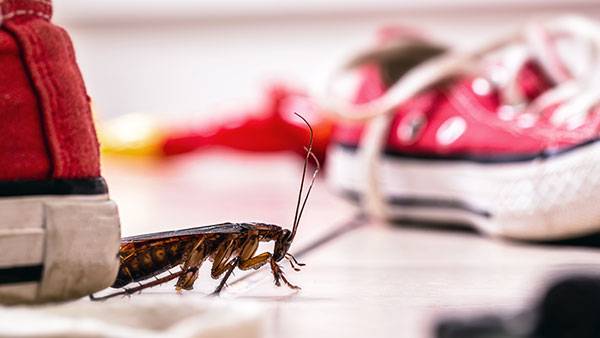 How many cockroaches are too many? In our opinion, a single roach crawling around a home is enough reason for concern. It only takes one of these pests to transport harmful disease-causing organisms. Fortunately, these pests are not invincible. Although incredibly difficult to eliminate, cockroaches can be controlled with professional pest control measures. At Go-Forth Pest Control, we put in great effort to make sure that our cockroach control methods work for any home we service. To help us understand what your home needs to be free of these pests, let us pay you a visit. We will assess the condition of your infestation, identify where these pests are hiding, and suggest a treatment method that we believe will work best to solve your problem fast and discourage cockroaches from returning. If that is what you are looking for, we are here to help. Contact us now to better understand our services and get the treatments needed to get rid of and keep out harmful roaches.
Commercial Pest Control In Ramseur, NC
Could you run a successful business with pests crawling and flying around? No matter what business you are in, the chances of this are low. Pests create problems that hinder productivity, scare customers, and damage products. By investing in professional commercial pest control through Go-Forth Pest Control you gain access to our team of dedicated technicians and a wide range of defensive and offensive treatments. We will start with a thorough inspection. This will give our team the opportunity to assess what pest pressures are potential threats to you and work out a treatment plan that best services your business' needs. Call us today to schedule an appointment for your commercial property or to talk details with our team. We would be happy to provide you with all the information needed to make an informed decision on services for your business.