Comprehensive Pest Control In Randleman, NC
Regarded as a friendly, safe place to live, the town of Randleman attracts many growing families and working professionals who want a quiet suburban life. The town is sprinkled with locally-owned restaurants and shops, and with close access to Charlotte, Greensboro, and Raleigh, excitement is never too far away. Given the local conditions, pesky and dangerous pests are always close behind.
At Go-Forth Pest Control, we look to address infestations head-on. For more than 60 years, we've been protecting local businesses and homes from pests with thorough services and the highest standards for safety. To this day, we always look to make your experience with us seamless and offer reliable communications, which is something we do through chat, email, or over the phone. No matter what your property's pest control needs are, we promise to always guarantee your satisfaction and keep you safe. For more information about comprehensive pest control services in Randolph County, contact us today.
Residential Pest Control In Randleman
At Go-Forth Pest Control, we protect our community one home at a time. The pest control programs that we offer include:
The Basic. For the homeowner who wants light coverage, this plan utilizes quarterly exterior treatments for pests like ants, spiders, and millipedes.

My Elite. If you're looking for extra protection, this plan turns to bi-monthly services to include rodents and stinging insects. It also provides priority scheduling.

My Elite Plus. For year-round protection, the My Elite Plan also covers fire ants, fleas, mosquitoes, and ornamental pests.
No matter which plan you choose, it will always come with a pest-free guarantee, so should any pests return between regularly scheduled visits, we'll return at no additional charge. We also provide targeted solutions for bed bugs, termites, mosquitoes, and rodents, as well as lawn care and attic restoration. All of our treatments utilize EPA-approved products that are safe for adults, children, and pets, so we can provide maximum coverage with minimal impact. To learn more about our residential pest control offerings, contact us today.
How Randleman Homeowners Can Protect Themselves From Termites In 2022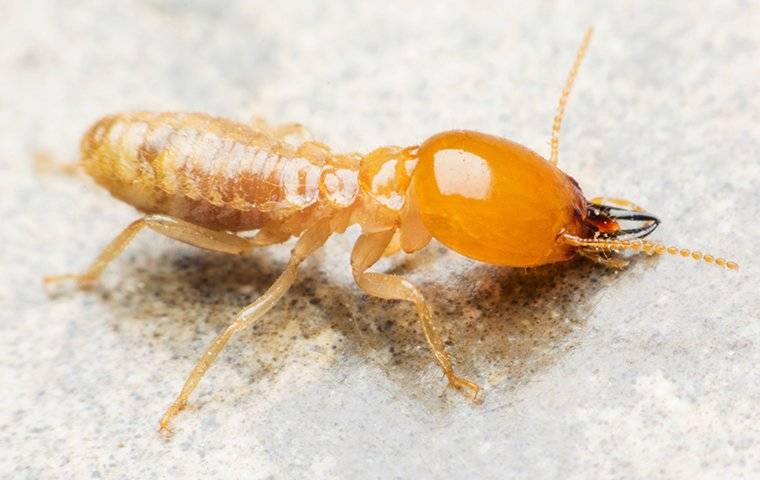 Each year termites cost homeowners across the country five billion dollars in damages, most of which could have been avoided. Some of the issues that come with termite activity include doors that can't shut, swollen ceilings, blistered wood, peeling paint, and foundations that collapse. In Randleman, the most reliable way for homeowners to keep issues like these from developing is with professional assistance from Go-Forth Pest Control. With more than 60 years of experience in pest control, there is no one more qualified to care for your home.
Our termite process begins with a detailed home inspection so that our technicians can understand where the activity is stemming from and to what extent. We then install ​​the Sentricon® System with Always Active™, which works to both eliminate termites and keep them from returning. If a home qualifies for termite repair work, we will provide homeowners with an estimate for services. We also provide Wood Destroying Insect Reports for new homebuyers, which can be invaluable. All of these services are backed by a warranty as well. For more information on termite control, contact us today.
Secret To Effective Centipede & Millipede Control For Your Randleman Property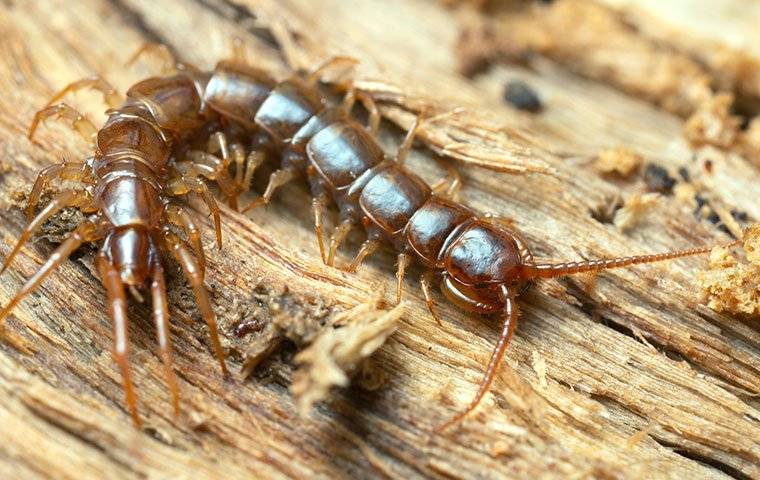 Centipedes and millipedes are very common visitors for Randleman properties and as unsightly as they are, they don't pose an imminent risk to your health. They are, however, unwanted nonetheless. Both of these pests are attracted to places that are dark, moist, and that see very little traffic, and they can enter your home seamlessly through cracks and crevices. Because of these facts, keeping them out of your property can prove very difficult and requires professional help. At Go-Forth Pest Control, we address millipedes and centipedes in our Basic residential pest control program. This includes quarterly services that are focused on the exterior of your home and come with unlimited re-services if necessary. All of the products that we use are EPA-approved so you'll never have to worry about your safety during the process. For more information on centipede and millipede prevention, contact us today.
Commercial Pest Control In Randleman
Don't let pests take over your business by causing property damage and putting your employees' health at risk. At Go-Forth Pest Control, we provide comprehensive protection from a wide range of pests that could come your way. Whether you're a restaurant looking to prevent cockroaches or an apartment complex looking to eliminate a rodent infestation, we can help. Our business has been around for more than 60 years and in that time, we've learned more than a few things about what it takes to keep our customers safe. Today, we combine our vast knowledge of pests and different industries with modern technology and EPA-approved products in order to bring our customers high-quality services that produce results. Because we believe in your success and want to ensure your safety, all of our commercial services are backed by a satisfaction guarantee. When you partner with us, you can rest assured that you are always going to receive an honest experience and reliable customer support. To learn more about commercial pest control, contact us today.