Have you discovered bed bugs in your Raleigh home? If so, your head might be swimming with questions. We understand. Bed bugs are mysterious and disturbing pests, and they become even more so when you attempt to get rid of them and fail several times. We hope to help you avoid that. Today, we're going to look at facts about bed bug control that will give you valuable insight into what works to control bed bugs effectively. When you're done with this article, you'll have a better idea of where bed bugs hide, how to check for bed bugs, and what to do about bed bugs when you find them. If you've already spent time fighting bed bugs in your home and you've had enough, jump to our contact page for professional bed bug pest control in Raleigh. We have the answers to your pest control questions.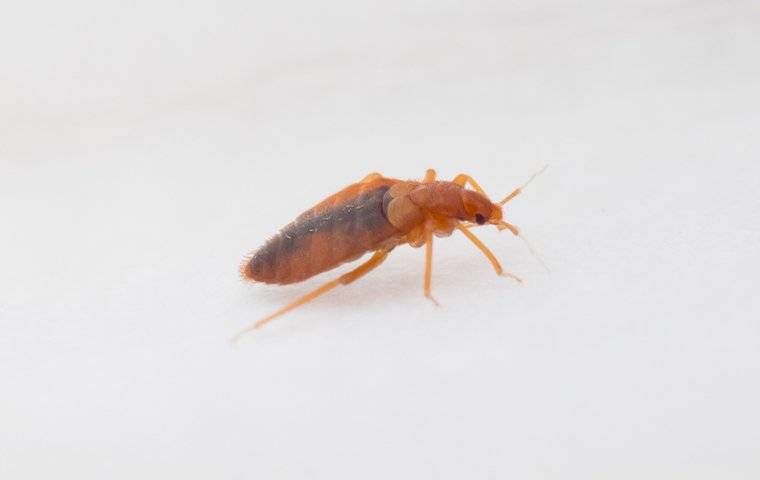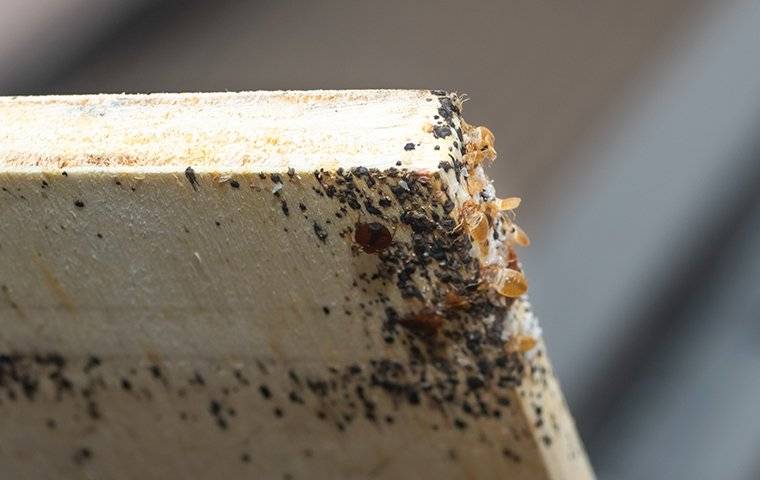 Rooting Bed Bugs Out Of Their Hiding Places
You likely know that bed bugs love to hide during the day and come out at night to bite sleeping people. You may also know that the places they hide are difficult to treat. If you do, you may have a plan to deal with these insects as you would other pests that hide in hard-to-treat locations, such as using bait or traps to lure them out of hiding. It is a good plan, and we can understand why you would choose that approach, but unfortunately, bed bugs don't behave like other insects that lurk in your walls. Here are a few facts to consider.
Bed bugs in Raleigh eat blood and have a preference for human blood. This makes it a challenge to create traps that catch bed bugs.
The entire population of bed bugs in a home will not come out at once to feed. Only a portion of the population will feed. If those insects are eliminated during feeding, it can trigger diapause, which is a form of hibernation. The bugs in your home will "pause" for a time and come back to you bite you another day.
Bed bugs can go for months without eating.
Bed bugs may not fall for your traps. They can ignore traps for several reasons. Researchers don't fully understand all of the reasons.
Since it is hard to draw bed bugs out of hiding, professionals use methods that drive them out. The most common method is an application of heat. Bed bugs move away from high heat sources. When driven out of hiding, they pass through treated areas and are exposed to control materials. The combination of heat and conventional treatments is an effective solution, but it is a solution that requires strict adherence to established protocols. Without training and experience, you will likely spread bed bugs around your home rather then eliminate them. Professionals know how to treat bed bugs effectively and leverage their training and experienced to get the best results.
The Secret To Eliminating Bed Bugs In Your Home
We wish we could share with you a simple easy way to deal with bed bugs. The reality is that bed bugs have natural behavior patterns that help them avoid elimination. If they didn't, they'd be extinct by now. Instead of extinction, bed bugs have lived almost exclusively with humans for centuries. The secret to getting rid of bed bugs isn't a product; it is knowledge. You have to know where they hide, what they look like, how to clean bed bugs up in infested areas, how to treat infested items, and when to call a professional.
Hiding Places: The key to natural pest control for bed bugs is to perform an inspection and locate infested areas. You'll need to look in tight spaces, cracks, crevices, recesses, and dark voids. Here are some examples:
In the compressed zone between a mattress and a box spring
Underneath a mattress or box spring label
Around grommets and inside mattress vents
In mattress tears and rips
In recesses of box springs
Under carpet edges
In outlets
Underneath the legs of your bed or bedroom furniture
In every tight space of a couch or living room chair
Use a flashlight and a butter knife to find bed bugs, black feces, brown stains, yellowish shed skins, and tiny white eggs.
Identification: It is critical to know how to identify bed bugs when you find them. Bed bugs don't always look like flat, seed-shaped, reddish-brown, six-legged insects.
Newly hatched nymphs are 1 millimeter long and white. If a nymph has had a blod meal, it will look like a tiny red insect.
Developing nymphs are 1.5 to 4 millimeters in length. They are tan, and you may see red in the abdomen or black if the bug has digested a blood meal.
Adult bed bugs may look black in certain lighting conditions after digesting a meal, and slightly redder when filled with blood.
In all stages, bed bugs look bloated and somewhat pill-shaped after feeding.
As you search for bed bugs, be mindful that a dozen adult bed bugs can occupy a space the size of a dime.
Targeted Control: Often, pest control is associated with control materials, but you can deal with bed bugs with a vacuum. Keep your vacuum at hand when you perform your inspection. If you see bed bugs, suck them up. It is that simple. If you want to know if you were successful, put sticky traps on your bed frame and see if you catch any bed bugs.
Treating Items: Bed bugs get into your stuff, particularly dirty laundry and electronics. Wash all your laundry in hot water and run the load through a hot dryer cycle to eliminate bed bugs in all stages of development. You may also use your dryer to treat duffel bags, book bags, pocket books, couch cushions, etc. If you suspect bed bugs are in your alarm clock, computer, or some other electronic device, you may treat that item by storing it in a sealed plastic bag and putting it in your freezer for four days.
When To Call A Professional: Bed bugs tend to stay near one location when they first infest a home. If you're getting bites in bed, you may find the bugs in your bed and remove them. If you're getting bites while watching television, you may find the bugs in your couch or livingroom chair and deal with them. You can possibly deal with bed bugs quickly and easily when you catch them early, but once they start to spread around your home, contact a professional for treatment.
The tips given above can address most infestations with little fuss. Unfortunately, things can get strange when dealing with bed bugs. Part of what causes problems is that bed bugs are mysterious. Let's look at some common bed bug questions and what you should know about bed bugs.
Answering Commonly Asked Bed Bug Questions
We get lots of questions about bed bugs. The answers give valuable insight. Let's look at a few of them.
Can I drive bed bugs out with bad smells? Not likely. Bed bugs are indoor insects. They didn't come from outside and they don't want to go out there.
Can I get rid of bed bugs by getting rid of my bed? It is a costly mistake to throw your bed out. Bed bugs hide in many places around beds.
Do bed bugs bite during the day? Yes. They can feed during the day if they have to. It isn't a preference, but bed bugs make due with whatever conditions they're given. These insects spread passively. They don't decide where they're going to live.
Are bed bugs dangerous? There is no data to suggest that bed bugs are a disease threat to people. While they're know to spread Chagas disease, there are no real-world cases. You don't need to fear these pests as you work to get rid of them. Take your time and do it right. Or contact Go-Forth Pest Control for bed bug treatment.
Are bed bugs microscopic? We already answered this question, but there is more you can learn. Bed bugs are between 1 and 4.5 millimeters long. They're hardly microscopic. The reason people think they are is that bed bugs are incredibly adept at hiding. Keep this in mind as you search for them. Get into the tightest of gaps, cracks, recesses, and seams, and don't forget to use a butter knife to probe for bed bugs and warning signs.
Bed Bug Control Made Easy For Raleigh Residents
There is no easier way to address a bed bug infestation than to have someone else deal with it. There is also no better way to stop bed bugs than to hire a licensed pest control professional. We have a few of those on staff here at Go-Forth Pest Control. We employ career-minded individuals with problem solving skills and lots of compassion. Connect with us and schedule a service visit. We'll send an experienced technician to your home and help you figure things out. We have a lot of experience with these bugs and we know all the ways that they commonly avoid conventional treatments. With systematic application of control materials, all infestations are controllable. Get help today. You don't have to let the bed bugs bite.