How do rodent problems begin? While you could probably give several reasons, we want to direct you to the most important of all. When you really think about it, it comes down to food. And, if you're looking to effectively control rodents in your home and on your property, you need to know the food sources that attract them. Join us today as we share with you how to identify common rodents, what those rodents eat, and how their dietary habits make them a health concern when they enter your home. We'll use this information to zero in on five effective rodent exclusion tips and tell you what works to get control of rodents if you already have an infestation. For fast answers to your rodent questions, contact us today. Your Go-Forth Pest Control team is always standing by and ready to help. We offer industry-leading, science-based pest control in Richmond and the surrounding area.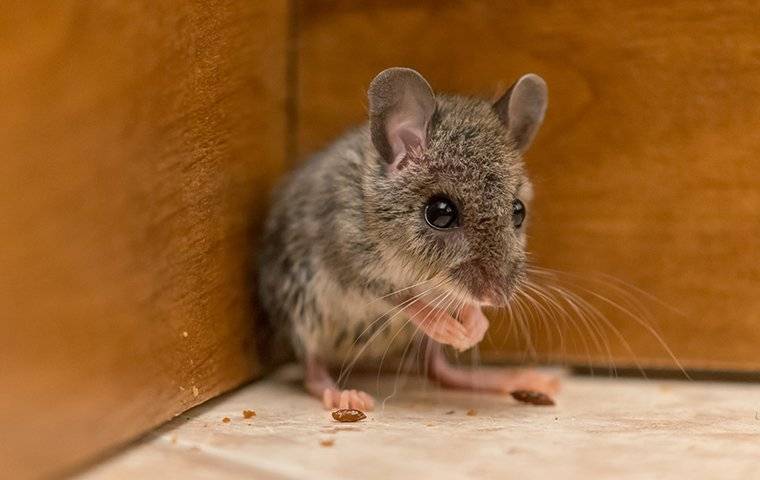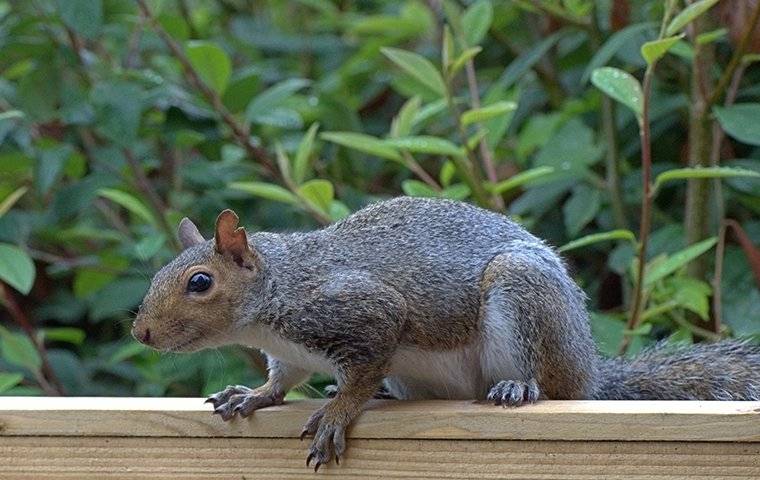 How To Identify Common Types Of Rodents In Richmond
There are several types of rodents that enter Richmond yards, but only one that you're likely to notice. Why do you notice this one type of rodent? Because it is active during the day. The rodent we're referring to is the tree squirrel. We're sure this comes as no shock. Squirrels are a common sight. Let's focus on these rodents first, as squirrels provide helpful insights regarding all rodents that enter your yard.
A few facts about squirrels:
They love to eat nuts and seeds.
They eat insects and other invertebrates for protein.
They climb trees and run across power lines.
They chew holes in wood and sometimes damage building materials, such as screens, frames, and soffits.
They carry ticks and fleas in their fur.
While you aren't likely to see a mouse, rat, gopher, woodchuck, or vole, they are also common pest rodents in Richmond. Of these, the worst are rats and mice because they enter homes. If you don't want rats and mice in your home, you'll need to consider how these two rodents are similar to squirrels.
You'll attract rats and mice if you have trees that produce and drop nuts in your yard.
Seeds that fall from bird feeders can attract rats and mice to your exterior.
If you have lots of bugs around your home, you'll give rats and mice a reason to explore your exterior.
Rats and mice chew on building materials and can get into your home through the small holes they create or expand.
Roof rats climb trees and run along power lines like a squirrel, which allows them to get onto your roof and enter your home by way of roof vulnerabilities.
When rats or mice enter your home, they can bring ticks and fleas with them.
If you consider how you might prevent squirrels from causing trouble in your home, your efforts will also help to deter rats and mice. For even more control, you must take into account one-way rats and mice are different.
While all three of these rodents eat nuts and seeds, rats and mice eat things that most squirrels would not. It is essential to understand these somewhat unique dietary options.
Unlike squirrels, rats and mice eat the food we throw away. They also have no problem eating food after it has gone bad. Moreover, the scent of decaying food can attract rats and mice to your home as it has a strong odor that is not unpleasant to these critters. Uncovered trash cans or those that are not emptied regularly can be an attracting factor for rats and mice.
Another type of food that draws in mice and rats is pet food. While not as enticing to squirrels, mice and rats will often seek out leftovers from your dog or cat as an ongoing food source.
Are you starting to see a picture form? The foods that rodents eat will bring them into your yard, draw them to your exterior, and lead them indoors. They can also cause rodents to become contaminated. Let's quickly look at the health concerns
Rodent Infestations Are A Major Health Risk
All rodents in Richmond do not present the same risks to your health. Their propensity to expose themselves to the unsanitary food sources listed above plays a big role. We can't tell you what to expect from the rodents on your property. All we can do is inform you of the behavior patterns that elevate the risks.
Squirrels rarely get into trash or eat waste. They're also not prone to eating pet food that has been left out overnight.
The most common mice that enter homes are field mice. They present less of a health concern than their cousins, the deer mice. But they aren't entirely harmless. Field mice, also called house mice, readily get into trash receptacles and pick up harmful bacteria and microscopic worms.
Rats are some of the most concerning rodent pests to have in your home, and Norway rats, sometimes called brown rats, are the worst of the two common rat pests in our region. The other common rats are called roof rats. They are entirely black, rather than brown. Roof rats act like house mice in many ways, while Norway rats are ground rodents with many unsanitary habits.
No matter what kind of rodents you have on your property, it is best to contact rodent control in Richmond to manage them and keep them out of your home. All rodents can damage your home and belongings, spread disease, and pick up and spread ticks and fleas, which are associated with many human pathogens, including Lyme disease.
Five Effective Rodent Exclusion Tips
The best way to address rodents is with exclusion work. When we discuss exclusions, we also add habitat management into the mix. One way you can alter the habitat around your home to deter rats, mice, and squirrels is to address food attractants. Let's start there.
Reduce the food rodents eat. While you can't get rid of rodents by removing food, you can significantly deter them. Controlling food sources is one layer of protection in an effective rodent control strategy. Rake nuts up as quickly as possible. Move bird feeders to trees near the edge of your property. Seal your trash in covered containers. Keep receptacles as clean as possible. Reduce insect populations around your home by keeping exterior lights off.
Reduce water sources. Rodents drink from puddles and objects that capture water. Clean out your gutters to reduce perimeter saturation and remove objects near your home that hold rainwater. Taking these two steps can prevent rats and mice from finding a drink.
Make home repairs. When you take the time to repair damaged or rotting wood, replace screens, and swap out old weatherstripping, your efforts will also help to keep rats and mice out of your home.
Seal gaps and holes. Once you've made repairs, take time to patch any entry points you can't replace or repair. Use expanding foam to fill gaps around pipes. Apply mortar to patch cracks in your foundation. Use a caulking gun to seal gaps or holes around the wooden frames of your windows and doors.
Block access routes. When rats and mice explore your exterior, they'll use a few common routes to find their way into your home. Put screens on pipes that attach to the side of your home to stop rodents from climbing up. Put guards on wires that attach to your roofline. Cut off branches that hang close to your home. Insert copper mesh into your downspouts to prevent rodents from getting in there and climbing up. Use hardware cloth to keep rodents out from under your deck and to block access to gable vents.
When you apply outdoor rodent control, you reduce the chances of an indoor infestation. If you're not able to tackle these jobs, contact Go-Forth Pest Control for assistance with ground-level exclusion services and rodent baiting around your home.
Richmond's Secret Weapon To Complete Rodent Control
Do you already have a rodent infestation? Is it too late to apply the prevention tips provided? What can you do about rats and mice that have gotten into your home? The solution is to trap and remove the rodents and apply appropriate exclusions. It is hard work, and there are many pitfalls if you don't have training and experience. Our recommendation is to spend your money wisely and contact a pest control service provider to get the results you want. If you're in Richmond, Go-Forth Pest Control is your secret weapon for complete rodent control. We go above and beyond by not only providing effective rodent elimination but also professional and long-lasting exclusion work. Along with these, we use monitoring and inspections to make sure no rodents remain inside your home.
When you want peace of mind and you want to know for sure your home is rodent-free, it pays to go with professional rodent control for your Richmond home. Connect with us today to learn more about our residential and commercial pest control services in Richmond, or to request a service visit.