While mouse problems can be extensive and tricky to find inside of your Raleigh home, getting rid of them doesn't have to be hard. At Go-Forth Pest Control, we help homeowners like you avoid all of the hassle and stress of DIY methods and we skip right to the part where we eliminate mice and prevent them from returning. For more information on how quality Raleigh pest control services can protect your home from mice, contact us today.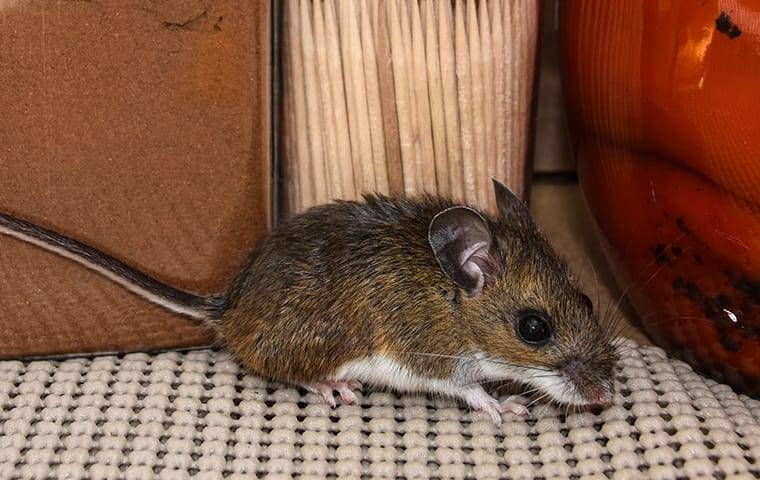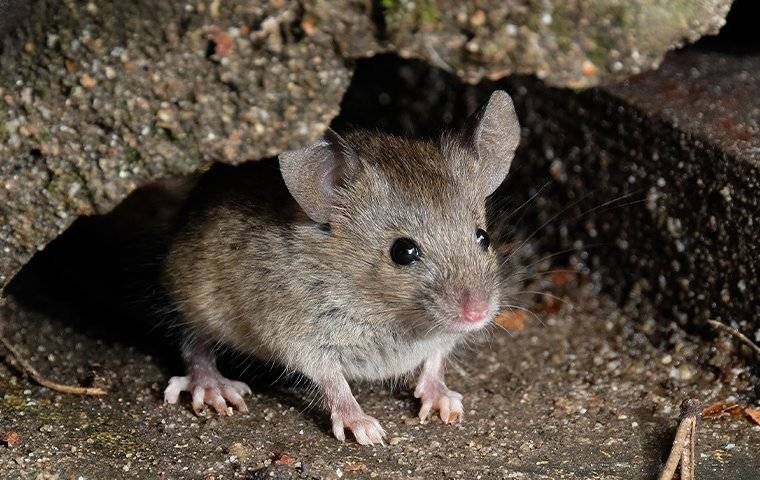 Clear Signs Of A Mouse Infestation In Your Home
Mice in Raleigh are crafty pests that can easily enter your home without your knowledge. They slip through cracks and crevices the size of your pinky finger and sneak inside of your home to access the food and water that you're providing for them. Unfortunately, because mice tend to live in hidden places like closets, basements, and inside of walls, it's very easy for you to be dealing with an infestation that you can't see. To complicate matters, mice are nocturnal creatures, so they are rarely active at the times when you're most likely to be awake. That said, some of the clear signs of a mouse outbreak in your home can include:
Piles of fecal matter in kitchen drawers and on top of surfaces
Nibble marks on cereal boxes and other pantry items
Puddles of urine on countertops
Chewed electrical wires, furniture, and personal items
Holes in walls
Mice of any stage of life around the house; dead mice may also indicate an infestation
Footprints around the floor
Grease stains on your walls and molding that come from the oils that mice secrete through their coats
Noticing an increase in fleas, ticks, or mites
Odd or unusual behavior from your cats and dogs that may include increased sniffing around porches or floors
Strong ammonia-like smells that come from mouse urine
While these signs may seem pretty hard to miss, it's very easy for you to have a mouse problem in your Raleigh home and still be unaware. Luckily, pest control in Raleigh can help protect your home from mice and the trouble they bring. At Go-Forth Pest Control, we have designed a program specifically for mice that works to keep your home protected throughout the year. We employ methods like glue boards, traps, and bait stations upon providing detailed home inspections. We'll also install exclusion work in order to keep new mice from invading your property. We also include mouse control in all of our residential pest control programs because we know how pervasive an issue this is. All of these services are also backed by our pest-free guarantee to further restore your peace of mind. For more information on the ways that Raleigh pest control can protect your home from mice, contact us today.
You Don't Have To Touch Mice For Them To Make You Sick
A few mice here or there might not seem like a big issue, but that couldn't be any farther from the truth. While these pests are rather petite in stature, the issues that they can cause are very big and you don't need to come into contact with them to get sick.
One of the easiest ways to get sick from having a mouse infestation is through the presence of their urine. According to the Centers for Diseases Control and Prevention, people can contract hantavirus pulmonary syndrome, or HPS, simply by breathing in mouse urine. This is initiated by the hantaviruses that some mice tend to carry. What makes this tricky is that you might not see this byproduct but you're still affected by it. You can contract HPS by cleaning out a home that hasn't been touched in a while, not properly cleaning up mouse urine in the first place, or working in an area that has been unknowingly inhabited by mice. Some of the side effects of HPS include fever, chills, muscle aches, fatigue, diarrhea, stomach pain, headaches, nausea, vomiting, and dizziness.
Mice also have the ability to transmit leptospirosis, which happens after you've ingested food or drinks that have been contaminated by mice. This can also be passed along through things like washing your face with infested water. Similarly, some of the symptoms include high fever, chills, nausea, diarrhea, and muscle pain. But some people will also experience a sore throat and cough. Another very common health side effect from living with a mouse infestation is lymphocytic choriomeningitis, which occurs when you breathe in dust that is mixed with mouse droppings or urine. This comes with a stiff neck, muscle aches, no appetite, and nausea. One of the more common issues with mice is the spread of salmonellosis, which results from drinking contaminated water. It's an infection caused by salmonella and may leave you with abdominal pain, diarrhea, and chills. Lastly, there is tularemia, which is also caused by eating or drinking contaminated food and beverages or breathing in F. tularensis, which is a bacteria.
This is also precisely why professional rodent control in Raleigh is so important. For more information on protecting your home from mice, contact Go-Forth Pest Control today.
Why Mouse Traps Aren't Enough To Get Rid Of An Infestation
Many homeowners will rush to the hardware store when they see a mouse or signs of one in their home; however, DIY methods like mouse traps are never enough to get rid of a mouse infestation. To start, these products underestimate how quick and agile mice are, so they're not likely to get stuck inside of one. They also rarely use the right kind of bait nor do homeowners place them correctly. Simply putting a bait station on the counter is not enough to attract a mouse because that isn't where they live. Additionally, if homeowners leave these traps out, the bait may grow stale, in which case, mice certainly don't want it. These traps might seem easy enough to use; however, there is still a good deal of knowledge that's required to see any level of result.
But perhaps the most significant reason why mouse traps often fall short is that they underestimate the scope of an infestation. If a resident is lucky enough to catch several mice, they might think that they've solved the problem when in reality, there may be many more mice living inside of their walls. Mice are capable of having a litter of pups every six weeks, which may contain anywhere from five to a dozen. They usually give birth to five to 10 litters each year and mice can start breeding anywhere between four and eight weeks old. If the conditions are just right, a family of mice will stick around a home that they've invaded because they are more likely to have continued and uninterrupted access to the food, water, and shelter that attracted them in the first place.
At Go-Forth Pest Control, we provide residential pest control that addresses mice and other rodents specifically. We offer coverage for these animals through our ongoing programs as well as our pest-specific programs. All of our services utilize EPA-approved products to create a barrier between homes and persistent mice, but we also focus on laying bait stations, traps, and glue boards as well as installing exclusion. Our ability to thoroughly seal up any cracks and crevices as well as other exclusionary methods allows us to deliver lasting results to our customers; we guarantee it. For more information on how pest control in Raleigh can deter mice throughout the year, contact us today.
Call The Pros At The First Sign Of Mice In Your Home
Picture this scenario: you were going to cook dinner and you saw a tiny pile of mouse droppings in your kitchen drawers or you were unlucky enough to spot a mouse scurrying across your living room floor. However you were able to determine that there are mice present inside of your home, the best first step is to bring in professional pest control. Mice may seem unassuming but they're far more insidious than you might think. They rely on humans like you to provide them with the sustenance that they need to survive, and whether you're aware of this fact or not, you're probably giving mice everything that they need. If you don't break the cycle of supporting them, then mice are likely to never leave your property and only continue to grow their numbers.
It's very easy to develop health problems without even coming into contact with mice, simply through their ability to contaminate your food and drinks. You can, however, suffer from the occasional mouse bite, which can have even more serious implications. And due to the unpredictable results that mouse traps bring, they are a waste of your time and resources.
At Go-Forth Pest Control, we bring over 60 years of experience to solving your rodent problems. Our entire team of pest control specialists is licensed and receives routine education so that we can always provide you with the most up-to-date services. When it comes to mice, we always begin with an in-depth property inspection so that we can understand where mice are living and how they're accessing your home. We'll also identify what factors are attracting them and work with you on the ways that you can further reduce their attraction.
We'll make EPA-approved product applications to both the inside and outside of your home, use bait stations, glue boards, and traps, and if you require it, we'll install exclusion work around your home to keep future issues from developing. We typically provide these services either as part of our residential pest control program or as a pest-specific service so that we can protect your home throughout the year. Contact us today for more information on our residential and commercial pest control services in Raleigh.