Do you have furry family members? Life is better with dogs and cats, but dogs and cats can make things a bit more complicated sometimes. A simple task, like making the bed, is often more difficult when your cat wants to get under your sheets and blankets, not realizing you need to get out the door and go to work. Going on vacation is also tricky business, as you'll need to take your pets with you or find a safe place for them to stay while you're gone. While challenging sometimes, dogs and cats bring love, friendship, and fun into a home. So do many other animals that are available at the pet store—everything from birds to lizards. But when it comes to taking care of chores with pets around, you don't mind the extra work, and neither do we. Pet-friendly pest control requires special attention and your Go-Forth Pest Control technician puts in the extra effort. Join us today as we discuss a few facts you should know about pet-friendly pest control and what you should look for in a residential pest control plan. Of course, feel free to reach out to us if you currently need pest control in Greensboro. We're happy to answer your questions in person and tell you how we protect your pets indoors and outdoors as well as guard non-targeted wildlife in your yard.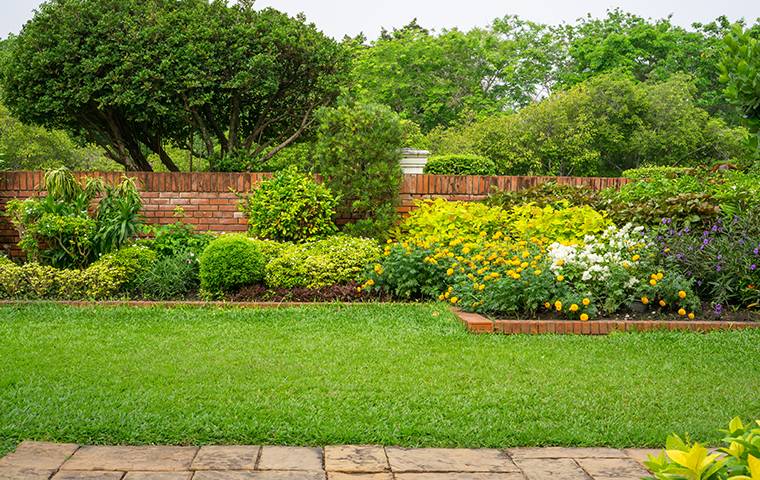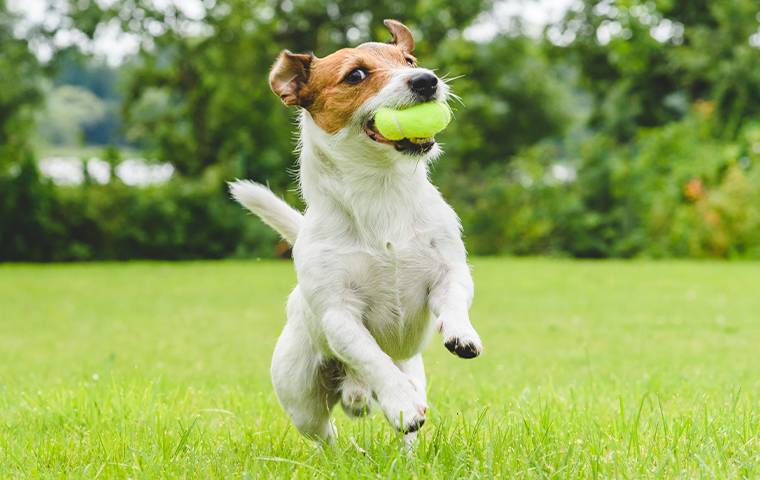 Is Pest Control Safe For Pets?
When you select a company like Go-Forth Pest Control, you don't have to worry about your pets. In general, most pest control service providers are mindful of pets and children, but we go the extra mile with professional pest control designed to guard against unwanted results, such as inappropriate exposure.
Your service provider uses products that only have a small amount of active ingredient.They are made to knock down simple organisms and are not dangerous to pets in such small quantities.
Your service provider will apply stronger products to address specialty pests in Greensboro. In these cases, appropriate placement is critical. The products are applied to wall voids and other places where your dogs, cats, and other pets can't access them.
Your service provider uses indoor products that are rated for use indoors. Many of these indoor products are derived from natural substances and work great as repellants.
Your service provider will guide you in taking steps to guard your pets by keeping them out of treated areas for a limited time so the treatment products can dry. Many products provide residual control of simple organisms long after they dry by can make dogs and cats sick if they're exposed to the products while they're still wet.
Pest control is rarely harmful to pets when performed by a licensed pest management professional. Our recommendation is to make sure you check the qualifications of your service provider, such as their licensing and certifications.
Tips To Keep Your Pets Safe During Your Pest Control Treatment
Your pest control service provider should guide you in guarding your pets when you get professional pest control for your Greensboro home. Whether you get an indoor treatment or an outdoor treatment, these tips will help you make sure you're ready for your treatment day.
Cover fish tanks and terrariums. Doing so will prevent unwanted fumes or vapors from making your pets sick. Be sure to ask your service professional if more protection is required. In most cases, this is enough.
Keep pets and kids out of treated areas until the treatments have dried.
Keep pets and kids inside for one to two hours after exterior treatments. When granular spot treatments are applied, more time indoors may be needed. Ask your service provider.
Remove pet food dishes and pet toys from treatment areas.
That's all there is to it. Some simple steps to guard against unnecessary exposure. Most of the time, there is little risk when a licensed pest control technician handles your pest control for you. Let's take moment to look at some tips to remember if you decide DIY home pest control is the way you want to go.
The Do's And Don't's Of Home Pest Control
There is much we can say on this topic. We'll try to keep things brief and get right to the most important facts you need to know about applying DIY pest control for your home.
Consider using sanitation first. Sanitation works to control pests without the need for control products. Many pest problems begin when pests are attracted to unsanitary conditions. Deep cleaning is a surprisingly effective pest deterrent.
Apply exclusions. When you seal potential entry points with expanding foam or caulk, pests have to find another way to enter your home. Exclusion work is difficult, but it has long-lasting results.
Consider moisture control. Many pests are attracted to damp habitats and humid spaces. Cleaning your gutters and making repairs to your gutter system will go a long way toward keeping pests out, and doing this is all-natural.
One last all-natural tip for pest control is to remove spider webs. A spider web can have a spider egg sac in it, and a spider egg sac may have as many as 300 eggs inside. That's a lot of spiders waiting to hatch. Get a spider web removal tool and a long pole for reaching webs underneath your roofline.
When using pest control products, use products that are labeled appropriate for indoor use as your first line of defense. While these products don't last as long, the risk of illness is much lower.
Keep your pets and children out of treated areas, as we discussed above. Give the products plenty of time to dry.
Baits are commonly used to address pest problems. Don't place baits or bait boxes where pets (or children) may access the baits.
When using foggers, leave your home and take your pets with you during treatment. Give the product plenty of time to dry on surfaces.
Don't use products that require mixing if you can help it. Get ready-to-use pest control products. Doing this will prevent the application of treatments that are stronger than needed, and potentially harmful to you, your pets, and your kids.
Always read the labels of pest control products closely and heed all warnings and application instructions.
When you use these tips, you'll have better results applying DIY home pest control products, and natural home pest control is always the best option when possible.
Pet-Friendly Pest Control Services In Greensboro
At Go-Forth Pest Control, we care about pets and the environment. Our High Point office staff has a combined total of 19 dogs. We know how important pet safety is for families with pets. More than this, we are part of the Pesticide Environmental Stewardship Program (PESP) offered by the Environmental Protection Agency (EPA). While we've been providing a full range of effective services that have never negatively impacted our customers for over 50 years, we wanted to go the extra mile. Being a part of PESP gives us access to innovative services and technologies to increase our ability to provide pet-friendly pest management in Greensboro. Here are a few more facts to keep in mind when considering Go-Forth Pest Control:
All the products we use are only green and EPA-registered or reduced-risk products. We work hard to find the most effective products with the least environmental impact.
We use Integrated Pest Management methods to apply pest control treatments, which means we use all-natural pest maintenance first and control products only as necessary.
We do most of our work outdoors. It is far better to use pest control products outdoors where they can be safely applied and regulated.
We do the hard work of exclusion for long-lasting results that reduce the amount of control products needed.
Our technicians are certified pest management professionals. They have the training, licensing, certifications, and experience to provide you with professional service.
We use state-of-the-art equipment, which is another way to help reduce the need for control products.
When you have Go-Forth Pest Control handle your pest control, you don't have to store harmful products on your property where children and pets may get into them.
If you're in Greensboro, Go-Forth Pest Control is the right choice for effective pest control and management. Connect with us. We'd love to hear from you. We're happy to answer your questions and we can guide you toward a solution that will work best to address your pest concerns. We don't have cookie-cutter programs. We listen to your concerns and tailor your services to meet your needs. Once we've performed a pest control evaluation and discussed your options, we execute your pest control in a way that keeps your pets, children, and your safety in mind. There is no better way to control pests. If there were, we'd be using it. Reach out to Go-Forth Pest Control today to get started and to learn more about our residential and commercial pest control services in Greensboro.