Flea Exterminator In Rock Hill, SC
Did you just find out your pet has fleas? Call Go-Forth Pest Control today to exterminate your flea problem in your home or commercial business. Our trained technicians can fix your flea problem quickly to help everyone stop itching. Fleas can quickly travel from your pets to your furniture and even you, so make sure you terminate the problem today with Go-Forth.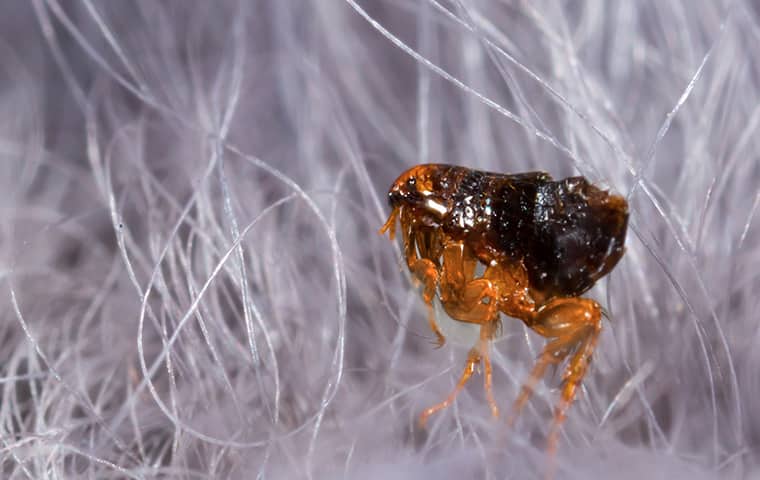 Extermination
Make sure your pet visits the vet if you suspect it has fleas so it can get the proper treatment. After taking care of the source, it is essential to schedule a Go-Forth technician to come and evaluate the flea infestation.
Go-Forth can help stop the spread of the fleas from infesting your furniture and even attaching to you. Go-Forth Pest Control uses pet and kid-friendly products to make sure the problem is taken care of without harming others at the same time.
Our company helps in eliminating fleas to ensure that you, your family, and your pets will never be put in danger. Our highly trained, certified, and licensed exterminator in Rock Hill will come to your property and perform the pest control services you need. We don't only eliminate fleas, but we can also get rid of insects, pests, and bugs. Name them, and we have the best solution for them.
Here with us, our extermination process is guaranteed safe and follows the right protocols to ensure that no one will get harmed. Rest assured that once we eliminate those fleas, we can still perform a follow-up visit if you want to be sure that those pests are indeed gone for good. You can now say goodbye to fleas with the help of Go-Forth's pest control services!
The Problem With Fleas
Fleas attach to their hosts causing red, itchy bites that could potentially become more harmful. These pests could carry different diseases and insert it directly into the bloodstream as they are feeding on their hosts. To keep humans and pets safe from fleas, it is essential to get your flea control services from Go-Forth.
Fleas can cause illnesses which can put both humans and pets in danger. They have spread the Bubonic Plague. Also, humans can get the murine typhus disease which is transmitted by rats. The saliva of fleas can be the cause of allergic reactions which can affect humans and pets. Dogs and cats are more prone to this pest since they can acquire anemia and tapeworms when they are suffering from an infestation. Fleas can increase their population, as the females can give birth to 1,500 eggs during their lifespan. They can still make their numbers grow bigger even with their shorter lifespan.
Flea Company Near Me
Go-Forth is a local flea control company near you in Rock Hill. We offer high-quality services at affordable prices. Customers in local areas can also enjoy our services. Call us today! Fleas are a nuisance to your life so call Go-Forth Pest Control in the Rock Hill, SC area to take care of the problem!
Other Pest Control Services For Rock Hill, SC