Pest Control Services In Salisbury, NC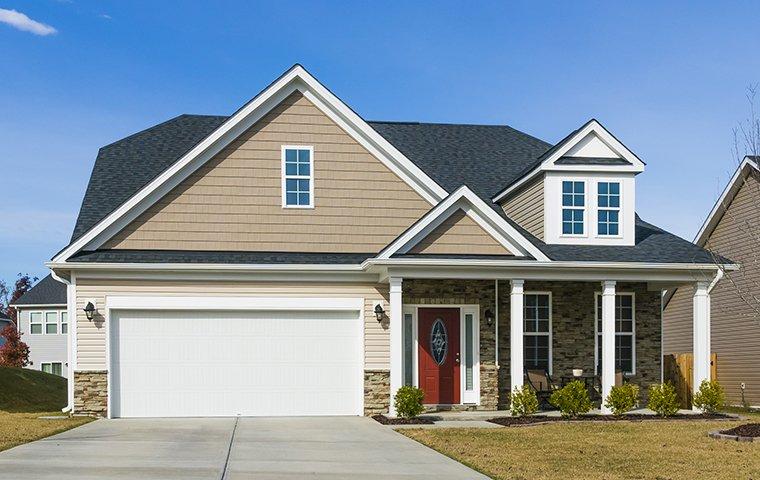 Go-Forth Pest Control of Salisbury, NC was established in 1939 by William L. Elium & Lee McIntire as "Elium & McIntire Exterminators" on the basis of providing people with excellence in quality, service, and value.
Many things have changed over the years with products, techniques, pests, and technology, but one thing has remained the same - our dedication to quality, service, and value that set us apart from other pest control companies.
Today, Go-Forth Pest Control of Salisbury continues the tradition of providing our customers with excellence in pest control service providing safe and effective extermination solutions.
From the first time you contact us to the resolution of your pest problem, every member of our team is committed to bringing you the best possible quality, service, and value to protect your home, your family, and your health. We are the premier pest control service provider in Salisbury, North Carolina!
Our Services Offered
We offer a variety of treatment plans and pest control services to our customers, including but not limited to fleas, ants, cockroaches, mosquitoes, rodents, termites, and bed bugs.
Go-Forth + Elium = Go-Forth Pest Control Of Salisbury
Two of North Carolina's oldest pest control companies are coming together to offer superior service through one company. This way if you live in Salisbury, Lake Norman, or the Triad you'll receive the same great service! Go-Forth Pest Control has been serving the Triad since 1959 when Frank and Johnie Go-Forth created the company and worked out of their home.
Now our owner, Chase Hazelwood, is the third generation owner of Go-Forth Pest Control. Our two previous owners, Frank Go-Forth and Chuck Hazelwood, were inducted into the North Carolina Pest Management Hall of Fame for their contributions to the pest control industry. We are dedicated to offering the best customer service and professional pest control from all our service branches. Go-Forth Pest Control is proud to have trained in-house the North Carolina Statewide Technicians of the Year in 2009, 2010, 2012, 2013, 2014, 2015, and 2016. Go-Forth offers many different service types including pest control, lawn care, and Christmas light installations.
Go-Forth Pest Control Of Salisbury
Family-owned and operated, we are dedicated to serving Salisbury & the surrounding Piedmont area of North Carolina. We offer commercial, residential, and industrial services to meet all your needs.
2016 NCPMA Technician Of The Year Award
The NCPMA held its 67th annual Pest Control Technician's School in Durham this year, which is when they announce recipients for the Technician of the Year award. All companies who are members with the NCPMA may submit nominees, and two are chosen to receive the title, a plaque, and free registration of the PCT School event. The 2016 award winners were announced and one of the two was Go-Forth's technician Mike Fain, the regional branch manager for the location in Salisbury.
In his previous experience Fain had submitted nominees for the Technician of the Year award, but did not expect to receive it himself. The Pest Control Technicians School was an opportunity for Fain and others to come together and learn, discuss, and trade information to better the industry itself. The NCPMA provided information on future and current challenges, such as the rise of Zika, and new types of bed bugs that may be on the rise.
Commercial Pest Control Near Salisbury
Go-Forth Pest Control of Salisbury, NC has been a leader in commercial pest control in the greater Salisbury area for several decades. We have protected businesses all over from downtown to surrounding areas including Spencer, Franklin, Granite Quarry, Correll Park, Rockwell, Yadkin, China Grove, and beyond. Commercial pest control is essential when maintaining a professional image. Our service can be customized to fit your business needs whether you have a small office or a large commercial space such as schools, apartment buildings, etc.