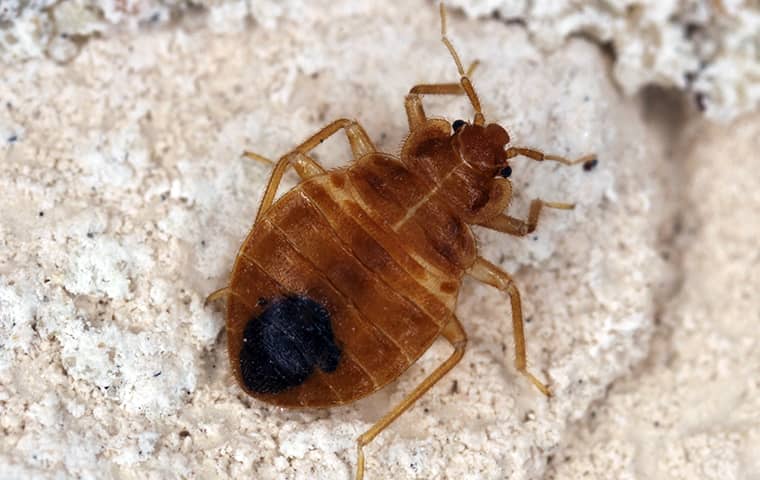 Bed Bug Facts
Bed bugs like to invade homes and find different places to live inside. If you just returned from a trip or staying in a hotel, you might want to check your luggage or clothes for bed bugs. They like to travel home with you and find a new place to live.
They are nocturnal which is why they are biting you at night. Bed bugs can go weeks and even months without food which is why you might think they are gone, but they might just be waiting to eat. Only a professional can help get rid of your bed bug problem efficiently.
Bed bugs are small, and sometimes they are hard to see. They are 5mm-7mm long which is the same size as two salt grains. Even with their small size, the female bed bug can produce eggs every day and lays 500 eggs in its whole lifetime. With female bed bugs present in any property, surely, an infestation can happen anytime.
Bed bugs can adapt to any environment as they are hardy. They can live in apartments, schools, dorms, theaters, and anywhere they want as long as they find a host. They can even withstand cold and hot temperatures. There's no doubt that they can be seen everywhere.
Bed bugs are sharp as they know when to get out and hide. Because of their sharpness, they can easily sense when predators are around. Also, they can resist food during the daytime, but when they detect an exhaled carbon dioxide, they will come out of their hiding place, but this happens during night time when people are sleeping.
Bed bugs can now resist pesticides. Before, an exterminator used pesticides to eliminate bed bugs. But now, those pests can resist traditional methods - that's why exterminators should find other ways to treat them. When bed bugs keep feeding on you, call an exterminator quickly!