Cockroach Exterminator In Salisbury, NC
Cockroaches can get into any home. Go-Forth Pest Control in Salisbury can help exterminate and protect against them. Cockroaches are not only gross but carry different bacteria on their bodies. Our technicians know where to look for the cockroaches on your property. Our treatments for these pests will make sure they are exterminated and protect you from having them again. Give us a call today or click to get a free quote on your cockroach control now.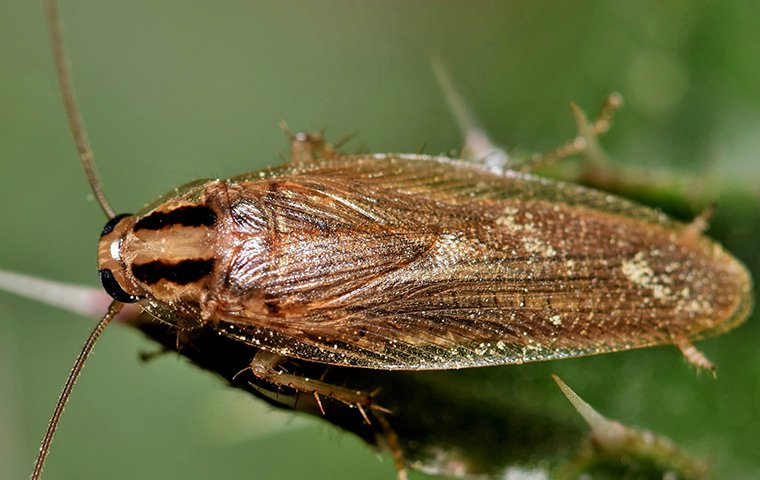 Cockroach Facts
Even though you have only seen one cockroach, there are probably more hiding. They have been known to hide in dark areas like pantries, cabinets, and even cardboard boxes. They can go days and sometimes weeks without eating. So even though you haven't seen any in a while, they could just be waiting to come out. They can even survive without their heads. Some cockroaches are small, but they vary in size. It is best to let a professional take care of your extermination to make sure it is done the right way to get rid of your cockroach problem.
Cockroaches are fast pests. They can run for three miles in an hour. With the great speed they have, they can easily escape any predator. Also, they can spread several diseases with their speed which can lead to illnesses.
Cockroaches are found everywhere. No matter where people go, the pest is easy to find as they can adapt to any climate. There are more than 4,000 species of roaches, and some of them are found in the United States. Also, cockroaches love the dark, that's why they are more active at night. They tend to look for food and mate during the night.
Cockroaches can easily multiply. Female cockroaches mate for one time only but can be pregnant during their lifetime. The eggs are also hidden well which is hard to locate. Because of this, the infestation can be severe when female cockroaches give birth non-stop. When you see one cockroach on your property, don't wait for them to increase. Quickly call an exterminator to handle your cockroach problems.
How We Get Rid Of Cockroaches
Go-Forth is your go-to company whenever you need help in eliminating cockroaches, insects, bugs, and pests at your property. As a pest control company, we offer affordable, yet high-quality services that you can receive even on the same day. Our company uses effective treatments that are guaranteed to get rid of cockroaches. We make sure to perform our services professionally and safely to avoid any accidents. Our exterminator will immediately come to your property and inspect the whole area to find where those pests are hiding.
Once we know their whereabouts, we will immediately apply treatments to eliminate them once and for all. We assure you that you will have peace of mind after our pest control service for cockroaches has been performed. When cockroaches keep appearing on your property, call Go-Forth, and we will handle them on your behalf.
Cockroach Company Near Me
Go-Forth is a local cockroach company near you in Salisbury. We offer low-cost and high level pest control services that are guaranteed to get rid of cockroaches, insects, bugs, or other pests present in your home. Our customers in local areas are also served. Call us today! Our customers value the work we do for them. Let Go-Forth help with your cockroach extermination in Salisbury today.
Other Pest Control Services For Salisbury, NC