Mosquito Exterminator In Salisbury, NC
Do you wish you could enjoy the outdoors without being bugged by mosquitoes? Go-Forth Pest Control in Salisbury can help with that problem. Mosquitoes are not just annoying but can be harmful to your health. At Go-Forth, we use a special chemical blower on your property to make sure it is protected from mosquitoes. Our technicians are trained to target areas where mosquitoes are most prevalent. Give us a call today or click to get a free quote now on your mosquito control.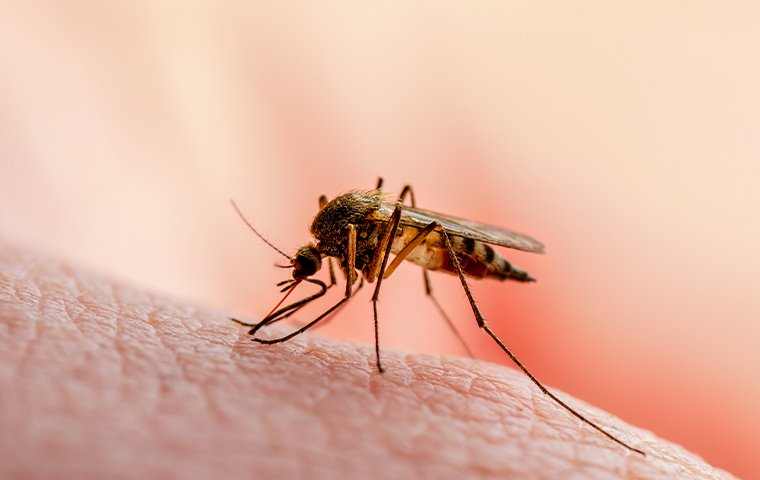 Mosquito Facts
These bugs love to live in damp areas. They are mostly seen near lakes or ponds but can be prevalent after a storm where there is standing water in your backyard. When they bite they leave behind red, itchy bumps that can develop into rashes. They have also been known to spread different diseases through their bites like Yellow Fever and the Zika virus. That is why it is important to let a professional help with your extermination to make sure your property and loved ones are protected.
Mosquitoes come in more than 3,500 species, and some of them feast on human blood. Some of those species are also carriers of deadly diseases like dengue, malaria, and encephalitis. Mosquitoes are considered as the most dangerous animals as the diseases they carry can be the cause of death.
Female mosquitoes are the ones that bite. They are more into human blood as they need more protein to develop and lay eggs. The male ones are not so into human blood because they are fine hanging around plants.
Once the female mosquitoes are about to give birth, they look for an appropriate environment. They will lay eggs on shallow water or even on moist soil that are prone to flood. That's why having standing water is not good for any property as mosquitoes can make it their place for laying eggs.
Mosquitoes are not fond of hot temperatures. That's why during the afternoon, it is a perfect time to avoid them as they look for cooler places to rest. Mosquitoes are pests that should be avoided as they bring diseases that can be deadly once infected. When mosquitoes, insects, bugs, or other pests are present, better let an exterminator eliminate them.
How We Get Rid Of Mosquitoes
Here at Go-Forth, we offer high-quality yet affordable pest control services that can successfully eliminate mosquitoes, pests, insects, and bugs. We have the finest equipment and solutions that you cannot find from others. Our exterminator is well-rounded in controlling mosquitoes, and we make sure that everything will be gone for good. We are aware of the dangers that mosquitoes bring, so we always work hard to get rid of them and their eggs to prevent them from increasing.
Rest assured that our pest control for mosquitoes is effective and safe to give you a cleaner, healthier, and convenient home in the end. Whenever you need assistance in dealing with mosquitoes, don't hesitate to call Go-Forth. We will come to you as quickly as possible to provide the services you need the most.
Mosquito Company Near Me
Go-Forth is a local mosquito control company near you in Salisbury. We have exceptional and affordable services which customers in local areas can also enjoy. Call us today! Give Go-Forth a call for your mosquito extermination in Salisbury today.
Other Pest Control Services For Salisbury, NC