Rodent Exterminator In Salisbury, NC
Have you spotted a rodent in your Salisbury, NC home? Go-Forth Pest Control can help get rid of it. Rodents not only disrupt your home, they can bring in more pests. Our technicians know where to look to find the rodents' hiding place in your home. Our baits will not only eliminate the one rodent, it will bring it back to the nest to make sure they are all exterminated. Give us a call today or click to get a quote on your rodent extermination now.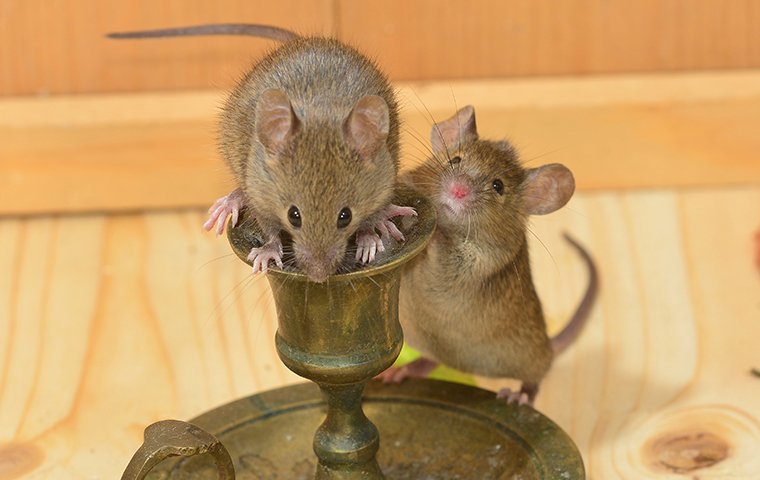 Rodent Facts
Rodents love to invade homes because they are warm places with big food supplies for them. They usually hide in walls, furniture, and even pantries. Even though you have only spotted one rodent, there is probably a nest of them waiting for the food supplier to come home. Some signs of rodents are droppings and small holes in furniture and food packages. They use their razor sharp teeth to get through different materials, which is why some nests are made inside of walls.
Rodents can be found anywhere. They are fond of roaming around. Some rodents can be found even on ships that travel around the world. Regardless of the location, once rodents have found what they are looking for, they will be present.
Rodents' teeth do not stop growing. They love to chew using their teeth which allow them to cause damages at properties. They can eat anything with their big teeth such as papers, wires, wood, books, and lead pipes.
Drowning rodents might not be a good solution. Some rodents can swim and can tread in the water for some days. Once they are flushed, they can easily find a way back using the same route. The possibility of getting the toilet clogged is higher than drowning those pests.
Rodents cannot vomit as a barrier is present between their esophagus and stomach. That's why poisoning them can kill them quickly as they cannot release the toxins that they have taken in.
Rodents can reproduce quickly! Every three weeks, female rodents can give birth to up to 15 babies. Once they gave birth, they can get pregnant again within 24 hours. The babies can already reproduce even they are just six weeks of age. They may not live long, but they can still reproduce quickly. Having rodents at your property is both bothersome and damaging. To prevent your home from a rodent infestation, call an exterminator near you.
How We Get Rid Of Rodents
Rodents are hard to deal with, and a professional is what you need - this is where Go-Forth enters. As your pest control company, we deliver fast and effective rodent control which can eliminate those rodents for good. We also offer services that can get rid of insects, bugs, and pests disturbing your home.
Our exterminator will apply appropriate treatments that are made for rodents for them to eradicate as quickly as possible. Also, we only use safe products and methods to ensure that you will experience no harm while we do our work. Don't wait for those rodents to multiply, have them removed before they infest severely. Call Go-Forth, and we will come to you right away!
Rodent Company Near Me
We are a local rodent control company near you in Salisbury. Our customers in local areas can also receive our services. Call us today! Let Go-Forth help with your rodent control today in Salisbury.
Other Pest Control Services For Salisbury, NC