Quality Pest Control Solutions In Sandston, VA
A small, unincorporated community right outside of Richmond, Sandston is known for its ties to veterans. As a housing community built for those returning from World War II, Sandston has remained a small community for its entire history. But that doesn't mean it isn't growing, and our proximity to the urban center of Virginia means that there are all kinds of human activity in this area. Human activity, unfortunately, brings pests. That means local property owners have to learn how they can prevent infestations and quash infestations quickly.
Home Pest Control In Sandston, VA
The trick to keeping pests off your property is making sure that infestations don't start in the first place. This is easier said than done, however, because the earliest signs of pests are often the most subtle. That's why the best way to keep up on these factors is with professional assistance. At Go-Forth Pest Control, we point to our effective process of keeping you safe:
Inspection: We check your property thoroughly for signs of pests or the factors that might attract them. This helps us craft a treatment plan that fits the reality of your property.
Treatment: Our treatments are effective, safe, and work against a wide range of common pests. This kind of protection not only works, but it's also cheaper in the long run than buying expensive products off the shelf and trying to handle pests on your own.
Follow-Up: Just because we're done with our service doesn't mean we're done caring about keeping your property pest-free. We always check back with you after our services to make sure you're still happy.
For complete pest control for your Sandston property, call Go-Forth Pest Control.
All The Ways Cockroaches In Sandston Are Harmful To Your Health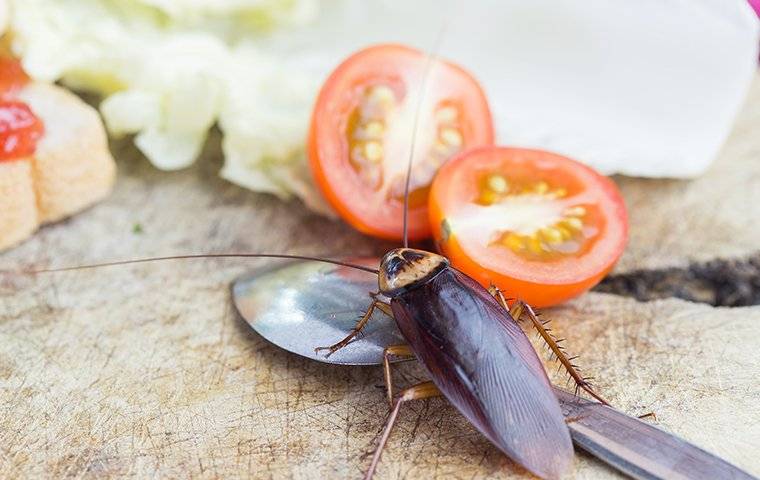 Cockroaches are more than just nasty, ugly bugs -- they are honest-to-goodness health hazards, too. Keeping them off your property is more important than you probably realize, and also more difficult than most people give these pests credit for. Cockroaches can be especially difficult pests to eliminate. They can survive being stepped on and they tend to quickly develop resistance to common pesticides. That's why it's important to turn to experts for safe and prompt removal. Adequate protection from cockroaches can save you from the following health concerns:
Disease: Like many pests, cockroaches are known to carry and transmit many harmful diseases to people and pets.
Allergies: Cockroaches in your home or business can also lead to allergic reactions, because of the dust and dander that they both create.
Other Pests: Once one population forms, another one isn't far off. That's why quickly clamping down on pest problems will save you from other infestations.
Don't take a chance on cockroaches invading, contact Go-Forth Pest Control today.
What Not To Do About Termites On Your Sandston Property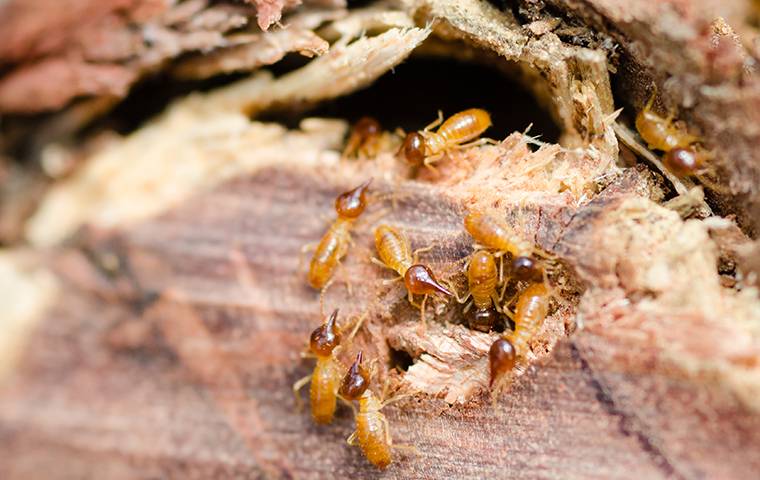 Everyone knows that termites can lead to serious property damage. Perhaps that's why so many try to deal with termite problems on their own, thinking it will be faster and cheaper than turning to pest control professionals. But the problem is that termites aren't easy to eliminate. They grow massive colonies that can't be wiped out with store-bought products or homemade treatments. And the longer you go without properly eliminating these pests, the more likely they are to cause expensive and irreversible damage. This is why it's so important to contact the experts the second you notice termite activity. At Go-Forth Pest Control, we can even inspect your property for termites before they become obvious. It's in these early stages that you have the best chance of avoiding serious damage. In order to protect your Sandston property from termites, contact Go-Forth Pest Control today.
Commercial Pest Control In Sandston, VA
As much as pests can be problematic for homeowners, they can be an absolute cost-sink for businesses. From property damage to the consequences of poor health grades by inspectors, it's better to avoid these issues with effective pest control in the first place than address pests once they become noticeable. At Go-Forth Pest Control, we help local businesses deal with and avoid the larger issues of pest infestations.
We do so with the following services:
Pest Control: Our general pest control programs are designed to protect against a wide range of common pests.
Lawn Care: Part of proper pest control includes protecting your yard since this is where populations tend to form before they move indoors. We offer lawn care that assists with this, too.
Christmas Lights: We also help install Christmas lights and other decorations. Most people don't realize these factors are a major attractant of pests. The light and heat given off by the electrical components and the long storage of these items on your property provide pests with a clear place to hide from you for most of the year.
No matter what kind of business you own or operate, turn to Go-Forth Pest Control for protection today.