Professional Pest Control For Shelby, NC Property
Shelby is the county seat of Cleveland County, located near the western side of the Charlotte combined statistical area. Keep your Shelby home or business free of pests year-round by putting into place a comprehensive pest management plan from Go-Forth Pest Control. We provide services to control and prevent a wide variety of common pests, including rodents, termites, mosquitoes, and more. If you're looking for a way to rid your Shelby home or business of invading pests, look no further than Go-Forth Pest Control. Our highly-trained pest professionals will work with you to find the right solution for your commercial or residential pest problems.
Home Pest Control In Shelby, NC
When you own a home, the last thing you want to deal with is a pest infestation. Not only can invading pests damage your property and contaminate your food items, but they can also threaten the health of your family. The most effective way to protect your home and family from pests is with an ongoing residential pest control plan from Go-Forth Pest Control. Our goal is to eliminate your current pest problems and prevent them from returning. We are proud to provide all kinds of pest control services, including ant control, termite control, mosquito control, bed bug control, and more. Prevent pests from taking over your Shelby property and getting in the way of your peace of mind by reaching out to Go-Forth Pest Control today.
Shelby's Guide To Quality Lawn Care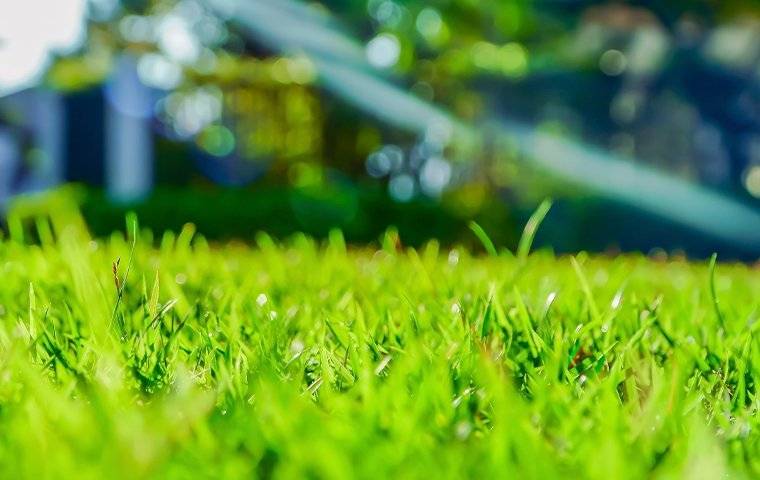 There's nothing quite as satisfying as walking out into your front yard and seeing a lawn full of healthy green grass. However, keeping up with a healthy lawn isn't an easy task. Providing the nutrients and care your lawn needs to thrive often takes a lot of time, which many homeowners don't have.
That's why the professionals here at Go-Forth Pest Control are proud to offer excellent lawn care services designed to keep your lawn beautiful and healthy throughout the entire year. And, because we understand that no two lawns are the same, our lawn care services include specialized treatments based on your soil content, pest problems, climate, grass type, and more.
Give your grass the care and nutrients it needs to grow strong, healthy roots by implementing a lawn care program from Go-Forth Pest Control. Reach out to us today to get started on your first treatment.
What Do Termites Look Like In Shelby And How Can You Identify Them?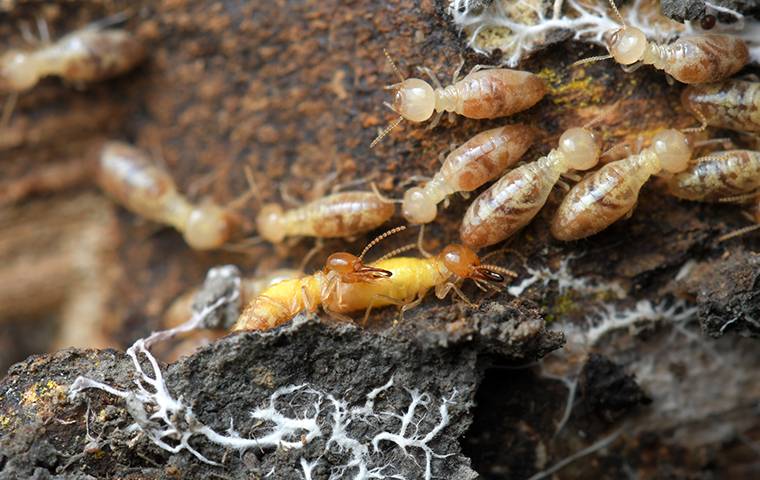 Termites are small, destructive insects known for causing extensive damage to the structure of homes and businesses in Shelby and throughout the United States. These tiny insect pests live together in massive colonies that can contain anywhere from 60,000 to one million termites.
Termites cause billions of dollars worth of property damage each year, which is why it's important to learn how to identify these pests in and around your Shelby property. Use the following guide to identify termites in your home or business.
The first step in identifying termites is learning what they look like. Termites are small, white insects that look similar to ants and chew through wood.

The next step to identify termites is learning what signs they leave behind. Signs of termite activity include mud tubes on your exterior walls, discarded wings around the perimeter of your property, and winged termite swarmers flying throughout your neighborhood.

The last step to identify termites is learning what termite damage looks like. Termites typically avoid the last, which is why most of the damage they cause is hidden. Signs of termite damage include drooping or discolored drywall, bubbling paint, excessively squeaky floorboards, and wood that sounds hollow when tapped.
If you notice signs of termite activity in or around your Shelby property, don't hesitate to reach out to the experienced technicians here at Go-Forth Pest Control. We have what it takes to identify, eliminate, and prevent termite infestations year-round.
Commercial Pest Control In Shelby, NC
Pest infestations are a major threat for business owners. If your customers notice even one mouse or cockroach in your Shelby commercial facility, it can lead to a windstorm of bad reviews and negative publicity. Invading pests threaten your customers, employees, property, and reputation, which is why you need professional pest management services from Go-Forth Pest Control. At Go-Forth Pest Control, we provide comprehensive commercial pest control solutions to eliminate your pest problems at their source.
Whether you're looking for general pest maintenance or specialized treatments, we have you covered. Our goal is to protect your Shelby business from the area's toughest pests by utilizing the most advanced pest control techniques available. We have a deep understanding of common area pests and how to stop them before they invade your commercial facility. Say goodbye to commercial pest problems when you partner with the skilled technicians here at Go-Forth Pest Control.