Comprehensive Pest Management For Simpsonville, SC
Are you looking for a way to keep your Simpsonville home or business free of unwanted pests? Do you want to experience life without the threat of pest problems? If so, the professionals from Go-Forth Pest Control have just what you're looking for! At Go-Forth Pest Control, we understand how destructive and dangerous pests can be when they enter your Simpsonville property, which is why we're ready to provide services that will stop pests in their tracks.
Our commercial and residential pest control solutions are designed to eliminate current pest problems and prevent new pest activity from occurring in the future. For over 50 years, we've been committed to protecting people and properties from pests by utilizing the most effective pest management strategies available. Protect your Simpsonville home or business from pests by reaching out to the experienced professionals here at Go-Forth Pest Control today.
Home Pest Control In Simpsonville, SC
Your Simpsonville home provides everything pests could ever want. Pests invade residential properties searching for food, water, and shelter, all of which they can find in abundance in your home. And once they find these resources, they won't want to leave. To protect your home and family from the many pests that live in our area, you need professional home pest control services from Go-Forth Pest Control. We have been dedicated to providing excellent pest management strategies for homeowners in Simpsonville and throughout our service area for over 50 years, which means you can trust that we'll keep your home pest-free all year long. If you're dealing with ants, termites, mosquitoes, or any other pest problem, contact Go-Forth Pest Control today. We're happy to work with you to eliminate your residential pest problems once and for all.
Four Effective Ant Control Tricks For Simpsonville Homeowners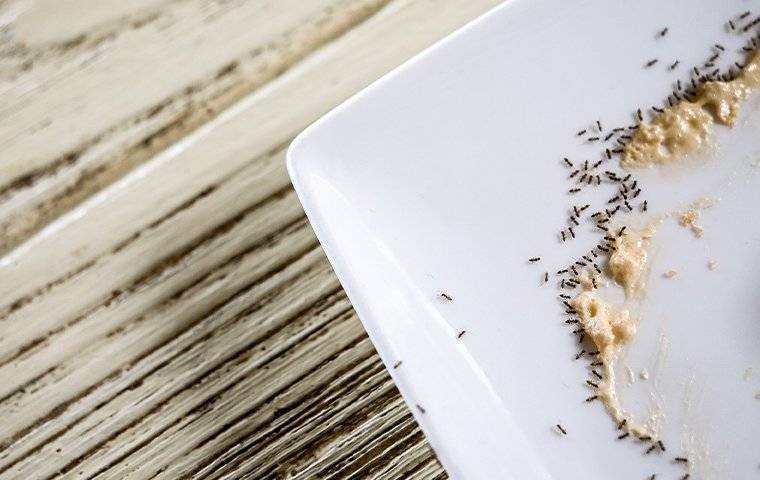 As one of the most common household pests, ants are a major nuisance for Simpsonville homeowners. These small insects venture into homes while foraging for a source of food to bring back to their colonies.
To avoid attracting ants to your Simpsonville home, implement the following ant prevention tips:
1. Reduce sources of excess moisture by repairing leaky pipes and clearing debris from your gutters.

2. Eliminate entry points by installing door sweeps, replacing torn window and door screens, and sealing gaps in your foundation.

3. Remove potential food sources, such as open compost bins, leftover pet food, crumbs left on your counters, and improperly-stored pantry items.

4. Identify ant trails and eliminate them to prevent scout ants from leading more ants into your home.
Prevention tips are helpful, but the best way to keep your property protected from ants and other pests is with professional home pest control services from Go-Forth Pest Control. If ants are causing problems in or around your residential property, contact Go-Forth Pest Control today for immediate assistance with all of your ant control needs.
Can Essential Oils Keep Mosquitoes Away From Your Simpsonville Yard?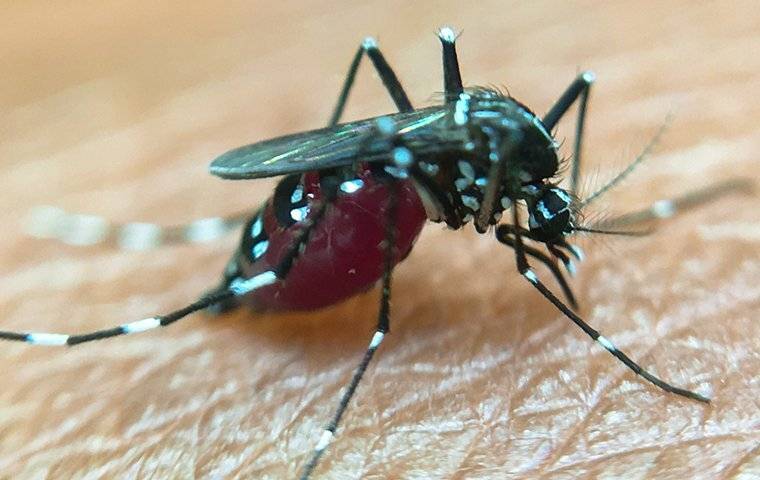 Mosquitoes are one of the most annoying insect pests. They thrive in our warm, humid summers and are known for ruining outdoor gatherings with their presence.
Unfortunately, mosquitoes are just as dangerous as they are annoying. Mosquitoes spread a wide variety of dangerous diseases, including dengue, West Nile virus, malaria, tularemia, yellow fever, and chikungunya.
To keep mosquitoes away during the summer months, many homeowners attempt to use scent-based repellents, such as essential oils. Essential oils are chemicals extracted from plants. They capture the smells, taste, and general essence of the plants they were derived from. Unfortunately, essential oils are often highly diluted with water or carrier oil, therefore making them less potent.
While essential oils might help deter mosquitoes for a short period of time by masking your scent, there's no way to tell how long essential oils are effective, if at all.
To reduce the mosquito populations around your Simpsonville lawn, don't hesitate to partner with the experienced technicians here at Go-Forth Pest Control. We offer solutions to combat a wide variety of common pest problems, including mosquitoes. Give us a call today to get started on your first treatment.
Commercial Pest Control In Simpsonville, SC
Every Simpsonville business needs the protection of a year-round commercial pest control plan. Without it, your business is at risk of a pest infestation. At Go-Forth Pest Control, we understand that business owners simply don't have time to deal with pest problems, which is why we're here to take care of your commercial pest problems for you. Our goal is to eliminate your pest infestation at its source so that you can focus on the needs of your customers. If you're looking for superior commercial pest control services, look no further than Go-Forth Pest Control. We have what it takes to eliminate pests and prevent them from returning. Get in touch with us today to learn more about our commercial pest control process.