Quality Pest Control Solutions In Sophia, NC
As a rural community near Randleman Lake in the beautiful Tarheel State, Sophia, North Carolina, is a place that can feel overlooked by the big pest companies in the bigger cities. But that's why Go-Forth Pest Control makes a point to target our services to smaller communities that nevertheless still have problems with pests. In fact, more rural settings mean that there's more overlap between pest habitats and human properties, so Sophia residents need to be extra vigilant when it comes to protecting their homes and businesses. Here's how Go-Forth Pest Control can help.
Home Pest Control In Sophia, NC
The trick to proper pest control is that there is no one-trick. It takes a comprehensive approach to make sure that pests don't form anywhere on your property. That's why it's so important to turn to the experts, like the friendly staff at Go-Forth Pest Control.
We have treatment options for every property and every situation, including:
Pest Control: Our general pest control program is designed to protect you against the widest range of common species.
Lawn Care: People don't often think about how your yard is the first space where pest populations form, especially insects, spiders, and rodents. That's why our lawn care plan is designed to keep pests and other problems from hitting your lawn.
Specialty Services: While we wish there was an effective one-size-fits-all approach, the reality is that some pests develop resistances to treatments or require unique methods in order to fully eliminate -- like cockroaches or bed bugs. That's why we offer specialty services that account for these sneakier infestations.
Protect your Sophia home from pests by turning to Go-Forth Pest Control today.
Why Professional Lawn Care Is A Great Idea For Your Sophia Yard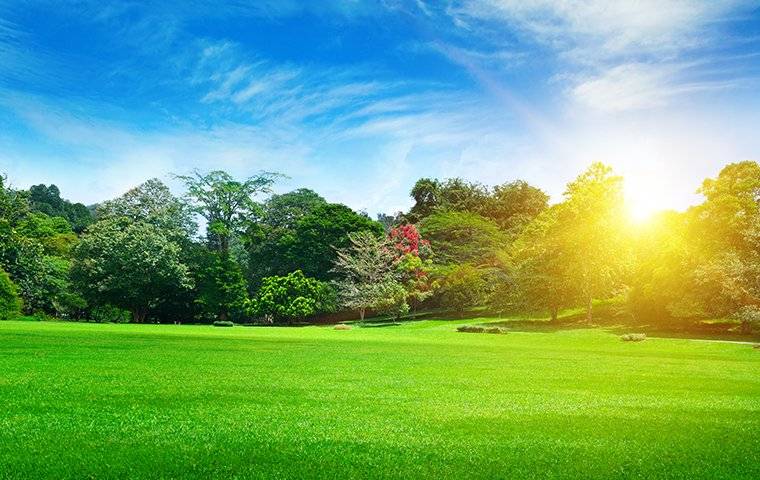 Most people don't realize how many problems can stem from your yard. While you're concerned with keeping the inside of your home clean and safe from pest infestations, problems can be brewing right outside the window. But accounting for all the space, both surface and subterranean, where outdoor problems can form is a real headache. That's why it's important to partner with Go-Forth Pest Control, so we can help you with all of the following:
Pest Problems: Most infestations start outdoors and then move inside, which is why a big part of proper pest control includes yard treatments. We can help with that.
Plant Health: Pests, weeds, and soil imbalances can all affect the health of your plants. From the ones you planted to those that have grown on the property for generations, no one wants to see their beautiful greenery turn brown.
Property Values: All of these things can affect the overall value of your property, which is why professional assistance ends up being a worthwhile investment in the long run.
Turn to Go-Forth Pest Control the best in lawn protection.
Sophia Homeowners' Complete Guide To Centipede Control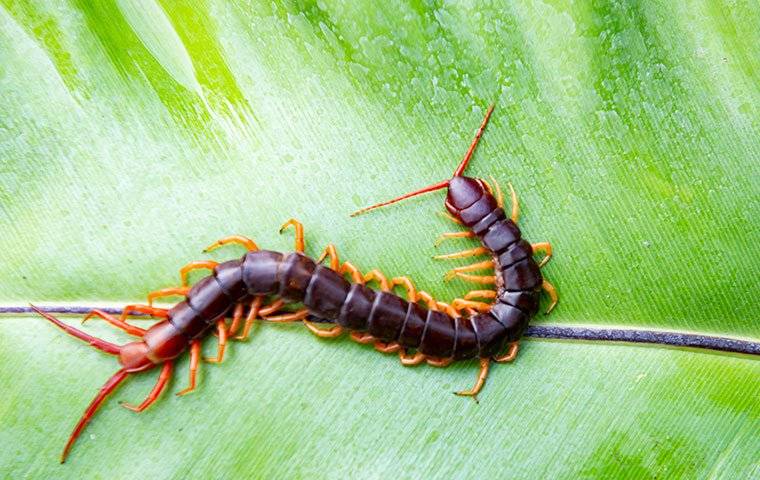 One of those pests that can strike your yard is the centipede. These nasty-looking, many-legged pests are generally harmless to people, but they can chew through your decorative plants and even attract other pests to your yard. Birds, spiders, reptiles, and toads all prey on centipedes that grow fat off your yard. Proper lawn care and overall pest control treatments can wind up saving you from the domino effect of pest infestations. Instead of trying to deal with all this on your own, or wasting money on expensive products, turn directly to the professionals. Protect your property from centipedes and other pests by turning to Go-Forth Pest Control today.
Commercial Pest Control In Sophia, NC
When pests find their way inside of businesses, they have the chance to affect the greatest number of people. There are the employees who work there, the clients who frequent the property, and even delivery workers or other people that interact with a commercial space. That's why businesses have to take the threat of pests seriously, keeping up on proper protection early rather than waiting until a pest problem is obvious. Go-Forth Pest Control assists local businesses at every step of the way.
Here are some of the kinds of properties we've helped:
Nursing Homes: These properties are really entire communities under one roof. Pests are attracted to all human activity, so nursing homes need to be well protected against infestations.
HOA/Property Management: Neighborhoods that need to look their best can't afford a pest infestation, which is why we partner with local homeowners associations to keep properties looking their best.
Offices: Office spaces have people who eat their lunches, make messes and contribute to clutter. They also tend to have lots of storage spaces or voids in the ceilings and walls where pests can hide.
No matter what kind of business you own, chances are we can help you. Contact Go-Forth Pest Control today to get started.