Pest Control In Stafford, VA
Stafford, VA, is full of history that dates back to the revolutionary war. Just walking the streets of downtown shows the richness of our culture and heritage. Despite all of this, one thing dates back to before the founding of our city; pests. Pests have been around for as far back as recorded history shows. Many local species cause trouble for home and business owners. Part of our job at Go-Forth Pest Control is to help individuals like you find freedom from this trouble. Keep reading to learn more about residential and commercial pest control in Stafford, VA and discover what our team can do to help you with local pests. Call Go-Forth Pest Control if you are in current need of professional pest control. We will find a service that meets this need and send one or more of our licensed technicians your way.
Residential Pest Control In Stafford, VA
It doesn't matter if your home finished construction last week or has stood for decades; all buildings need some form of pest control to deter invasive creatures. Some common types of pests that invade homes around Stafford include ants, flies, beetles, spiders, cockroaches, rodents, bed bugs, and termites. You can control some of these creatures with a simple year-round residential pest control plan. Others require specialty treatments. Call our team for a quick inspection to find out what you need. This inspection will allow us to understand what pests you are up against and recommend a course of action to get them out fast. Call Go-Forth Pest Control to learn about our residential pest control offerings and find a treatment time that works for you and your home.
What Attracts Mosquitoes To My Stafford Property?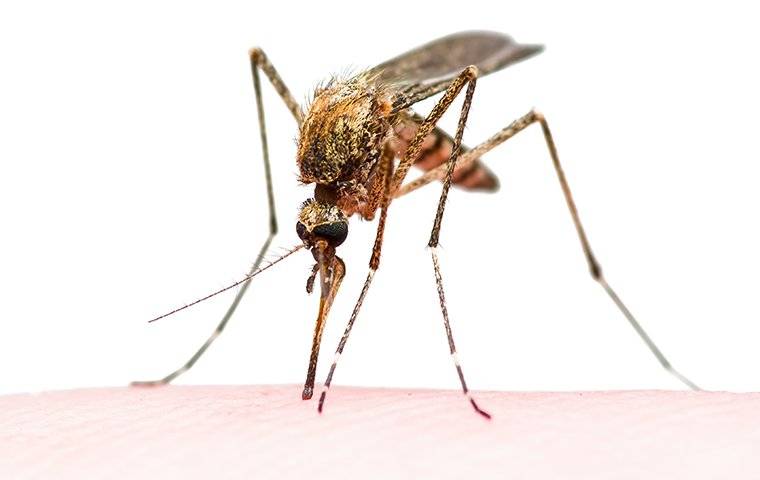 Not all pests are indoor pests. Some local critters cause problems for homeowners when they spend time around their homes, as is the case with mosquitoes. These biting flies are a huge annoyance across Stafford and only go away in the coldest months of fall and winter. One thing you should know about mosquitoes is that they are drawn to properties to find blood for their eggs and to seek out breeding grounds. These biting pests need sources of stagnant water to lay their eggs in. They find these pools inside clogged gutters, rainwater buildup, leaky pipes and fixtures, ornate pools, and bird baths.
Two ways to address mosquito breeding grounds are to eliminate as many sources of water buildup as possible or invest in comprehensive mosquito control for your Stafford property. We highly recommend talking with our team about our mosquito control options. Professional assistance is much more affordable and practical than you think.
Call The Pros To Get Rid Of Bed Bugs In Your Stafford Home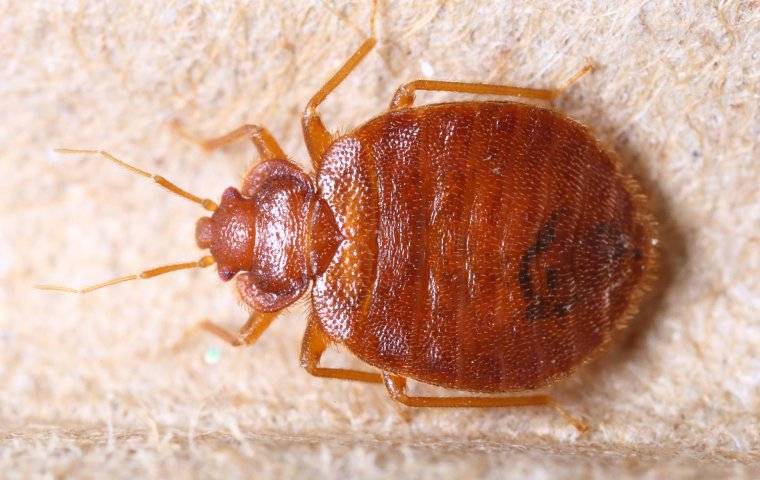 Sleeping is a delicate thing. Some people can fall asleep the moment their head hits the pillow and do not wake up until morning. Others find great difficulty getting to sleep and can wake up by a flea sneezing. Regardless of how deeply you sleep, there is one thing that will disturb your restful nights; bed bugs. These local insects like to crawl into beds with people at night to steal blood. You can identify a bed bug infestation inside your home by looking for signs of bed bugs like bloodstains, fecal droppings, shed skins, eggs, and live, quarter-inch-long, reddish-brown bugs.
Get these pests out fast by getting a professional involved. Of all the pests here in Stafford, bed bugs are the most difficult to control without professional help. At Go-Forth Pest Control, we understand these nasty little bugs and have the treatments and pest control products needed to address infestations inside local homes. Contact us today to schedule a thorough bed bug inspection. We will help you assess the severity of your problem and recommend some fast-working treatments to eliminate these pests wherever they are hiding.
Commercial Pest Control In Stafford, VA
Businesses are what bring life to our area, and they are why we are so appreciative of you and all of your efforts. To aid business owners like yourself, we offer unmatched pest control services to defend commercial properties against invasion. These services protect your four Ps; property, patrons, products, and personnel. Professional pest control also serves to protect your reputation. To learn more about our commercial pest control services, call our team. We will talk with you about our services and help you understand how our treatment plans can drastically improve your quality of life. We will also schedule an inspection for your commercial property to help our team best understand how to help you with your current pest control need.