Trustworthy Pest Solutions For Stokesdale, NC
With a rural feel and highly rated schools, the small town of Stokesdale has become a rural enclave for families and individuals looking for a relaxed pace of life. Nearly equidistant from both Greensboro and Winston-Salem, Stokesdale is well-located and also offers residents a selection of locally-owned businesses including a winery. With moderate conditions during any given season, Stokesdale is an unfortunate prime target for pest infestations, no matter the time of year.
Since 1959, Go-Forth Pest Control has been keeping local homes and businesses pest-free with our commitment to integrity, honesty, professionalism, and safe practices. All of our treatments are EPA-approved, so they're safe for everyone inside your property, as well as the environment. To request your free estimate and learn more about our services, contact us today.
Home Pest Control In Stokesdale, NC
Keeping your Stokesdale home free from pests is our main mission at Go-Forth Pest Control, and for more than 60 years, we've been able to make this a reality. With a continuing commitment to honest work, integrity, professionalism, safe practices, and reliable communication, we're able to provide homeowners with the best customer service as well. At Go-Forth Pest Control, we offer homeowners a plan or service that is built to meet their specific needs and budget. We offer everything from targeted mosquito or termite control to lawn care and our My Elite Plus plan, which protects you from the most invasive of pests. But no matter what services you receive, you will always be privy to our high standards and commitment to your satisfaction. For more information on how we can keep pests off of your property, contact us today.
How To Limit Mosquito Exposure In Stokesdale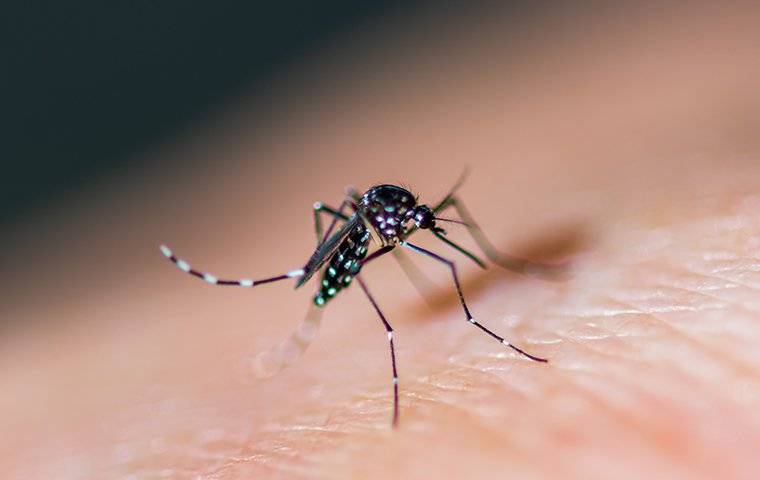 Mosquitoes can make your spring and summer in Stokesdale miserable, with their itchy bites and constant buzzing around. Here are a few tried and true tips for limiting your exposure to them:
Remove all areas of standing water. Mosquitoes require still water in order to lay their eggs, so always strive to turn over the water in places like kiddie pools, birdbaths, and your dog's dishes. This also means not allowing water to pool up in grill and pool covers, flower pots, and in low-lying areas around your property.

Keep your yard free of debris. A close second location for mosquitoes to seek refuge is in places like leaf piles, hedge trimmings, and other backyard clutter because they are dark, moist, and cool. Regularly remove these items, lest you build a nest for mosquitoes unknowingly.

Try your hand at plants. There are some plants that are said to naturally contain elements that mosquitoes find repellent. They include lavender, citronella, gardenia, rosemary, thyme, eucalyptus, and clove.

Limit the human factor. Because mosquitoes require our blood in order to reproduce, they are after it, and so many things about humans are attractive to them. To limit your exposure to mosquitoes, opt for unscented hygiene products and detergents, minimize the time you spend outdoors during dusk and dawn, try not to sweat, and don't drink too much alcohol, as these are all factors that determine how attracted mosquitos are to you.

Call the pros. Keeping mosquitoes away can be a real pain, which is why the most effective thing you can do to protect yourself from mosquitoes is to call a pest professional.
For the most comprehensive protection against mosquitoes, contact Go-Forth Pest Control today and learn more about our seasonal treatments.
Answering Stokesdale's Most Frequently Asked Bed Bug Questions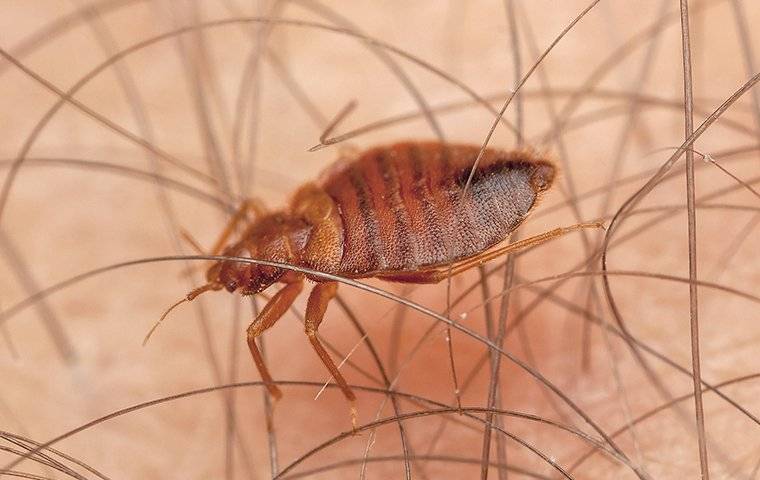 Bed bugs are a very common pest in places like Stokesdale, but they don't have to be. Here are a few of the most frequently asked questions about this pest and some answers that will help you understand preventing and handling them:
How did I get bed bugs? Bed bugs live wherever people are, so it's easy enough to pick them up on used furniture or mattresses, after a trip to the movies, or even after a hotel stay or taking public transportation.

Will I know if I have them? Sometimes the signs of bed bugs are subtle and other times, less so. They may include pepper-like feces, eggs, eggshells, appleseed-shaped nymphs, bed bugs themselves, rust-colored staining on your sheets, and waking up covered in bites that you don't remember getting.

Are they harmful to my health? Bed bugs feed off of your blood, but the biggest threats that they pose are the welts that they leave behind and the secondary infections that can come from scratching. They are also said to instigate allergies and asthma in some people.

How do I get rid of bed bugs? If you suspect that you have bed bugs, always call a professional exterminator. These situations must be handled in total and you can't afford to skip a single step, which is why the best thing you can do is to contact a pro.
For more information on how you can keep bed bugs out of your Stokesdale property, contact Go-Forth Pest Control today.
Commercial Pest Control In Stokesdale, NC
As a locally-owned business of more than 60 years ourselves, we understand the needs of our fellow businesses, making us the experts that businesses of all backgrounds turn to for their commercial pest control needs. At Go-Forth Pest Control, we provide every customer with a uniquely designed plan that is suited to meet even the most rigorous of industry standards. We constantly work to provide the highest level of customer service, with prompt communication, honesty, timely service, and professional technicians. All of our products are EPA-approved, which makes them safe for everyone in your business as well as the environment. For the best protection against pests all year long, contact Go-Forth Pest Control today.