Complete Pest Control In Stony Point, NC
Stony Point is a small census-designated place in the heart of North Carolina that is known for its low cost of living and high quality of life. It's a hilly, wooded area that provides a scenic backdrop for its residents with community centers, friendly neighborhoods, good public schools, and local businesses. But with the amount of warmth and humidity that the area experiences, there are also ample opportunities for pest problems to develop.
At Go-Forth Pest Control, we provide complete Alexander County pest control to address all of your pest concerns. We have been working with homeowners and businesses since 1959 to both eliminate active pest problems and take a stance against new issues. We always customize the exact services that we offer to each customer's needs and always use top-shelf EPA-approved products, all of which we guarantee will tackle your pest woes. To learn more about our services and to schedule your no-cost estimate, please call us today.
Residential Pest Control In Stony Point
Pest problems can develop in your Stony Point home on a seasonal basis or because of simple things like going to the grocery store. No matter what concerns you have about pests, the team at Go-Forth Pest Control can help. We have been working with homeowners like yourself since 1959 and some of the programs that we've developed include:
The Basic: Our entry-level program includes quarterly exterior services to address spiders, ants, centipedes, and more, and we always provide a satisfaction guarantee.
My Elite: To increase the coverage that we offer, we'll treat both the inside and outside of your home on a bi-monthly basis, include services for stinging insects, and provide priority scheduling.
My Elite Plus: Our most comprehensive program includes year-round coverage and also addresses pests such as mosquitoes, fire ants, fleas, and ticks.
The Basic Turf: In order to keep your lawn safe and healthy, we provide services like soil sampling, pre-emergent weed control, and herbicidal edging on a regular basis.
If you're looking for more pest-specific services, we also provide Wood-Destroying Insect Reports, termite control, bed bug elimination, and seasonal mosquito treatments. Each service that we provide utilizes EPA-approved products and methods, so everything we do is safe for everyone in your household. For more information on how our residential pest control services in Stony Point work, please call us today.
Why Stony Point Homeowners Need Termite Protection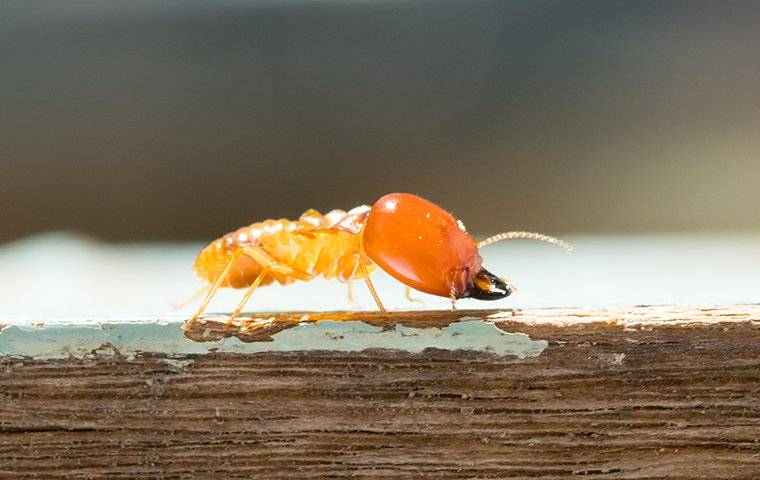 Professional termite protection is one of the most important services that Stony Point homeowners can seek out to make their lives easier. To start, termite issues are usually very costly, with American homeowners collectively incurring five billion dollars in damages each year. Luckily, working with a professional can help to mitigate these costs. Another key reason why professional assistance is so crucial is that termites are simply very difficult pests to prevent. They are attracted to the mere presence of wood, so something like having mulch too close to a foundation or undetected water damage inside of walls can be enough to cause a problem. Additionally, a termite infestation can contain anywhere from one thousand to several million members, and the only solution for eliminating them is professional expertise and products. For more information on how Stony Point termite control can address termites, please call Go-Forth Pest Control today.
Why Are There Centipedes In My Stony Point Home?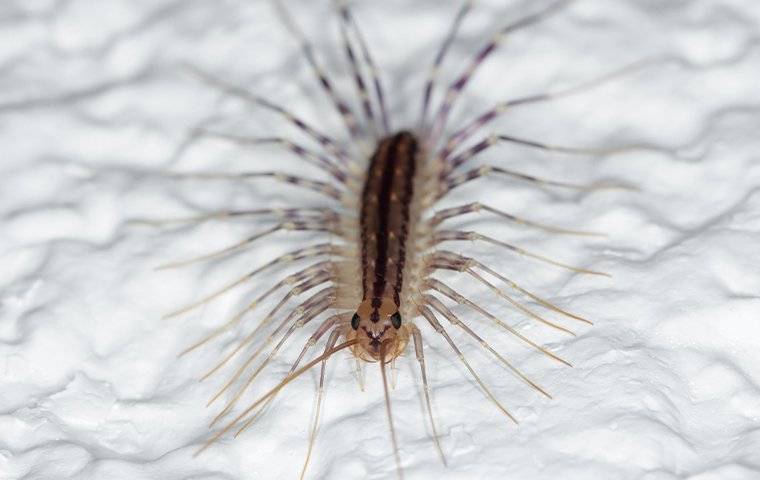 Centipedes in Stony Point are common area pests that can easily end up in your Stony Point home. The primary reason for their appearance is moisture issues, so things like leaks, internal humidity, and environmental conditions can easily draw them inside. Centipedes are also attracted to foods like pantry goods and snacks, so if you leave these items in their original packaging or have crumbs scattered around the kitchen, you might notice an increase in their presence. Also, having crevices and gaps that centipedes can slip through may pave the way for them to invade your walls. For more information on centipede control for your home, please contact Go-Forth Pest Control today.
Commercial Pest Control In Stony Point
At Go-Forth Pest Control, we provide Stony Point businesses with the services and attention required in order to effectively eliminate pest problems and prevent future issues from developing. Our company has been serving the area with dedication since 1959 and we continue our tradition of excellence to this day. Each of our customers benefits from a unique treatment program that will be built to address an array of pests that include occasional invaders like spiders to more insidious pests like termites. Regardless of the issues that concern you, we will find the solution to address them.
Because we have extensive experience and hire only the most qualified technicians, we are ready to partner with businesses like restaurants, hotels, medical facilities, housing authorities, and more. We also promise to provide speedy response times, convenient invoicing, easy scheduling, and an honest experience. For more information on how your business can benefit from commercial pest control in Stony Point throughout the year, please call us today.