Pest Control Services In Tega Cay, SC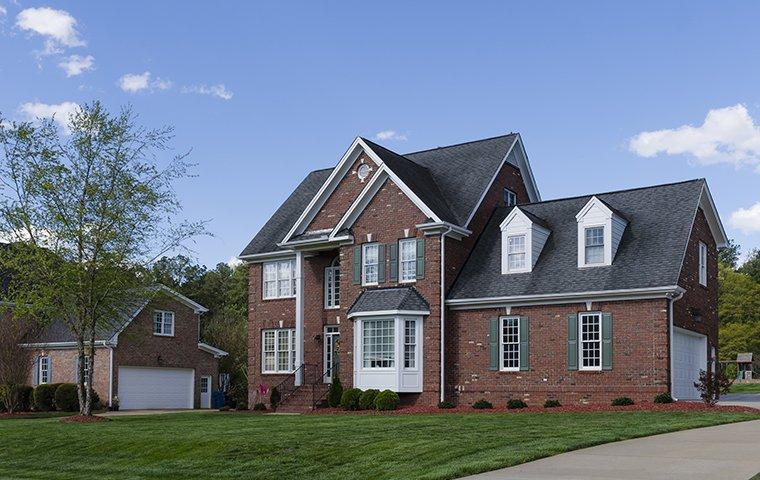 Our Rock Hill exterminators serve the city of Tega Cay, SC with effective and affordable pest control services and treatments. Pests can pose numerous problems and risks if they are not taken care of by a professional.
We can eliminate termites, mosquitoes, rodents, bed bugs, ants, roaches, fleas, and many other crawling pests and flying insects from your home or business. Let Go-Forth Pest Control help you today!
Local Exterminators Since 1959
At Go-Forth, we equip our technicians with the knowledge to handle any type of pest issue. We have trained technicians that will come to your property and evaluate what type of pest treatment is right for you.
Our exterminators have decades of experience dealing with all types of pests near Tega Cary, SC and Rock Hill, SC. Give us a call today, our local technicians and exterminators will be happy to get rid of all your unwanted pests.
Most-Requested Pest Control Services In Rock Hill & Tega Cay, SC
Our top-requested pest control services around Tega Cay:
1. Mosquito Extermination: We diminish the mosquito population at your home or business, as they are not only pesky but can spread diseases.
2. Termite Protection & Extermination: The Sentricon stations are an easy way to manage termite populations in your area. Get control of your termite infestation before they control your home or business.
3. Cockroach Extermination: With their highly negative connotation, you don't want cockroaches infesting your home or business. These pests multiply quickly and will get out of control if not exterminated. Call our professional exterminators to take care of the problem!
4. Flea Control: It's always advisable to wash your pets with a flea treatment, but if the flea infestation is out of control, we're here to help you exterminate those fleas.
5. Ant Control: Ants destroy your home and yard fast, so it's imperative to treat this pest problem as soon as as possible. Our ant control plan will get rid of your ant problem today. We use pet and kid-friendly products and the latest technology that will destroy ant colonies for good.
6. Rodent Control: Our rodent control service is one the most requested by Fort Mill customers. It's not very expensive and it will make sure you don't have mice or rats inside your home.