Cockroach Exterminator In Tega Cay, SC
Are there cockroaches on your property in Tega Cay, SC? Cockroaches can infest a home quickly if they are not taken care of by a professional. Go-Forth Pest Control of Charlotte can help you get rid of these unwanted creatures. Cockroaches are creepy, and at the same time can cause phobias. That's why it is best to get rid of them before they trigger anxiety.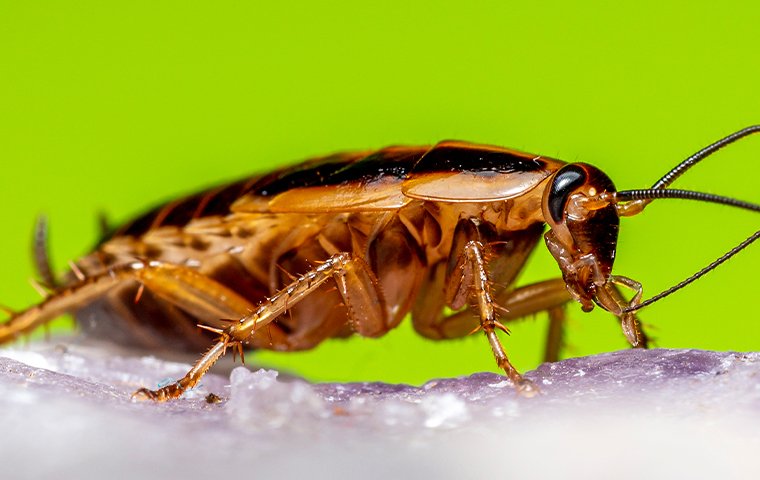 If you want a professional to handle your cockroach problems, Go-Forth is the one you need because we can exterminate insects, bugs, and pests successfully. Wherever you are in Tega Cay, rest assured that we will come to you once you need our help in dealing with cockroaches and other pests infesting your property.
Pest Control Near Me
These pests reproduce and become unmanageable quickly, making it impossible to treat them on your own. Here at Go-Forth Pest Control, we train our technicians to successfully and effectively treat a vast assortment of bugs and insects, including cockroaches, from your home.
We are a locally owned business and will make sure our customers are satisfied with our pest control services. Give us a call today, or click to get a free quote on your cockroach control now!
Local Pest Control For Cockroaches
Cockroaches are filthy bugs and thrive in dirty environments. If you spot a cockroach near or in your home or business, make sure to call your local exterminator so they can be eliminated in a hurry. In a matter of one month, cockroaches reproduce and largely infest the area in which they are inhabiting. These pests are resilient and can go weeks without food, a couple of days decapitated, and are even capable of breathing underwater for around 30 minutes. These bugs get into your food and garbage and leave traces of it around the area that they infest.
Also, they can carry harmful bacteria on their bodies into your home. This specific bacteria has been linked to different illnesses including asthma. To stay away from the harmful things that cockroaches bring, make sure to give Go-Forth a call now. Cockroaches can quickly escape because of their incredible speed. They can run for three miles in an hour which makes it easy for them to hide and get away from their enemies. So, getting rid of them on your own is not the best idea. That's why Go-Forth is always here help you fulfill the property you want - a cleaner, healthier, and pest-free one. Whenever you need pest control services in Tega Cay, don't worry because Go-Forth is here to save you!
Cockroach Company Near Me
We are a local pest control company near you in Tega Cay. Go-Forth offers excellent services at affordable prices. We also serve our customers in local areas. Go-Forth Pest Control of Charlotte can service different areas like Rock Hill and Tega Cay, SC. There are different treatment options for you to choose from to get rid of your pests. Call us today!
Our Reviews
Our customers appreciate the pest control services we provide for them, and we make sure our customers are completely satisfied with our business or their money back. Take a look at our reviews and see if Go-Forth Pest Control can help with your cockroach control today.
Other Pest Control Services For Tega Cay, SC