Flea Exterminator In Tega Cay, SC
Did you find out your pet has fleas in Tega Cay, SC? Go-Forth Pest Control of Charlotte can help you get rid of them. Fleas are not only irritating and can multiply rapidly, but they can also cause serious health problems for your pets.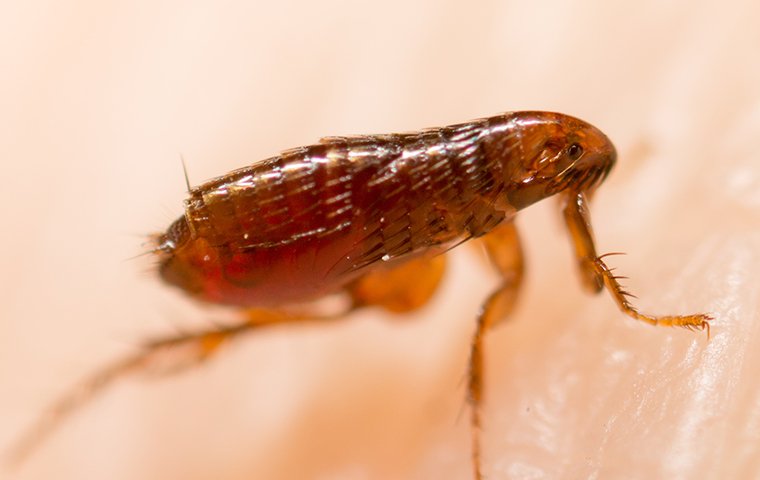 Pest Control Near Me
We train our exterminators to know where fleas like to hide and how to properly exterminate them. Fleas are hard to treat on your own, which is why it is important to call a professional.
Since we are a family-owned business, we will make sure our customers are happy with our business or their money back. Give us a call today or click to get a free quote on your flea control now.
Wherever you are, Go-Forth is always ready to provide you exceptional services which you cannot experience from others. Without spending too much money, you can now receive the services you need in eliminating fleas, insects, bugs, and pests - only from Go-Forth.
Pest Control For Fleas
Fleas love to travel into your home on your pets like cats and dogs. Even if you don't have pets, you can bring them into your own home. Fleas will start to reproduce rapidly once they find a suitable environment and they prefer to live on pets due to their fur, and they can also infest other areas of your home like furniture and carpet. Even though these pests are tiny, they can jump several inches to different parts of your home.
Fleas survive off of the blood of their hosts and can leave behind red, itchy bumps that can potentially develop into a rash. Their bites can be dangerous to dogs and cats because they can transmit heartworm. Heartworm makes them extremely sick and can even cause death. Once you know or think you have fleas in your home, it is essential to call your Go-Forth. We can help you effectively remove them, as home remedies are not typically potent enough to treat fleas.
Our company will see to it that those fleas will be eliminated once and for all. We don't only get rid of one pest, but we eliminate even those bugs, insects, and other pests which keep on pestering your home. We guarantee that only safe and friendly treatments and products will be used to avoid you, your family, and your pets from any harm. Whenever you need pest control for fleas, call Go-Forth, and you are good to go!
Flea Company Near Me
Go-Forth is a local flea control company near you in Tega Cay. We proudly offer excellent quality and incomparable pest control services which even customers in local areas can also enjoy. Go-Forth Pest Control of Charlotte can service many different areas around and near it like Tega Cay and Rock Hill, SC. We will do a thorough job and make sure your pest problem is treated with the best service and treatment possible. Call us today and experience our same-day service!
Our Reviews
Our customers value the work we do for them and we make sure they are happy with our pest control services. Take a look at our reviews and see if Go-Forth Pest Control can help with your flea extermination in Tega Cay, SC today!
Other Pest Control Services For Tega Cay, SC