Mosquito Exterminator In Tega Cay, SC
Do you have a lot of mosquitoes on your property in Tega Cay, SC? Mosquitoes are not only annoying but can spread different diseases. Allow Go-Forth Pest Control of Charlotte to cure the pest population at your home or business! Go-Forth is always on the go whenever you need our professional services in dealing with mosquitoes. We know the dangers that these pests can bring, that's why we are here to provide you the best solutions which you cannot experience from others!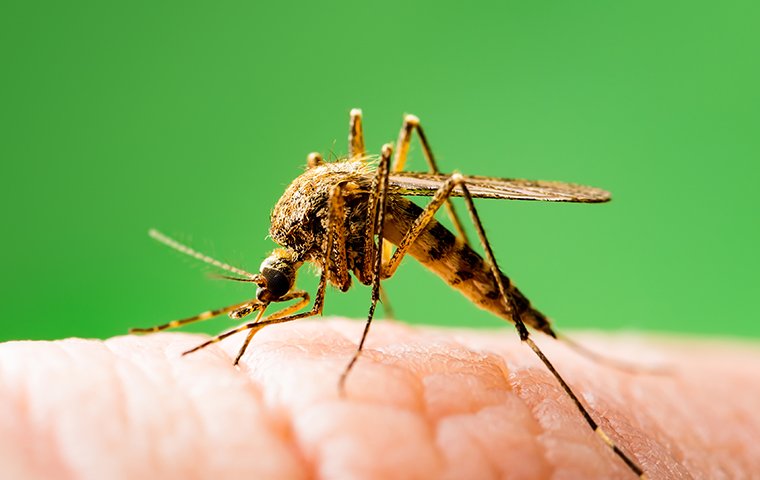 Local Pest Control Company
At Go-Forth, we use a special chemical blower to make sure all of the product is spread out onto your property. We have found this to be the most effective treatment when it comes to eliminating mosquitoes, and not all companies perform this type of successful and effective treatment.
Go-Forth has been in the business since 1959 and knows how to remove your mosquito population. We are a family-owned business and will make sure each of our customers is happy with our services. Give us a call today, or click to get a free quote on your mosquito control.
Wherever you are, we can come to you because we are your trusted local pest control company that is capable of eliminating mosquitoes.
We can also handle insects, bugs, and other pests which keep on bothering your humble abode.
Pest Control For Mosquitoes Near Me
Mosquitoes abundantly breed near water, and if you live near a small lake or pond, you probably have a large mosquito population. Even after a storm when there is standing water in your backyard, you will probably experience more mosquitoes than before. If you begin to notice a lot of mosquitoes, make sure you call your local exterminator for help.
Mosquitoes breed rapidly and will feed on any hosts near them. Although they do not have teeth, they have a needle-like nose that sucks the blood from their hosts. When they are sucking your blood, they can transmit diseases into your bloodstream. Some of the conditions they have been well-known to transmit are Dengue, Yellow fever, and Zika virus. To keep yourself and your family safe from these bugs, call Go-Forth Pest Control now.
Mosquitoes are considered as the most dangerous animals in the world because of the deadly diseases that they transmit through biting. Before they get you, better get them first by calling Go-Forth. As your pest control company, we use safe and effective treatments which are capable of getting rid of mosquitoes and any other pests around. Name the pest you have at home, and we know how to get rid of them once and for all. Contact Go-Forth and make your home healthy and mosquito-free.
Mosquito Company Near Me
Go-Forth is a local mosquito control company near you in Tega Cay. We have the best exterminator who delivers excellent and affordable pest control services. Go-Forth Pest Control of Charlotte can service different areas like Rock Hill and Tega Cay, SC. We will make sure the right treatment is picked out for your pest control needs. Call us today!
Our Reviews
We make sure our customers are happy with our pest control services or their money back. Below are reviews made by our appreciated customers. Check them out and see if Go-Forth Pest Control can help with your mosquito control in Tega Cay, SC today.
Other Pest Control Services For Tega Cay, SC