Termite Exterminator In Tega Cay, SC
Do you have termites or need termite protection in Tega Cay, SC? Go-Forth Pest Control of Charlotte can help you get termites away from your home for good. Termite damage could cost you thousands of dollars if not treated properly.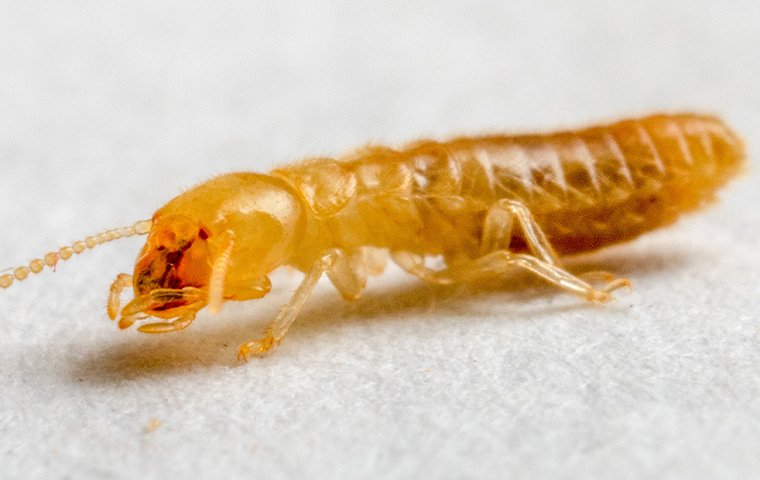 Local Pest Control Company
We have a specialized termite team that knows how to handle any type of termite problem.
We use the Sentricon green stations that are placed around your home or property. This lures the termites away from your home and they will feed on the bait.
They will take the bait back to the entire colony which will hopefully exterminate all the termites for you.
We are a family-owned company and will make sure you are happy with your pest control services. Give us a call today or click to get a free quote on your termite control now.
Pest Control For Termites Near Me
Termites can infest any type of home, and everyone is at risk. They travel through the ground so even if your neighbor three houses down has them, you are still at risk of getting them infested on your property. If you suspect you have termites or have seen termites you should call your local exterminator right away. Home remedies don't work on termites and their population on your property is only going to increase over time. They never stop working, so they will chew through your property at all hours of the day and night.
Some signs you may have termites are rotting wood, squeaky floors, and stuck windows. Even though you only see a couple termites there is a colony somewhere near or on your property. This colony could contain thousands of termites just waiting to chew through your home. If you want to protect your home and avoid the thousands of dollars in damages that termites can cause, call a professional pest control company now.
Our Reviews
We like to make sure our customers are completely satisfied with our pest control services or their money back. Our customers value our business and have left us some great reviews. Check them out and see if Go-Forth Pest Control of Charlotte can help with your termite protection in Tega Cay, SC today. At our Charlotte location for Go-Forth Pest Control we can service surrounding areas like Fort Mill, Mint Hill, and Rock Hill. There are different treatment options for all your pest control concerns.
Other Pest Control Services For Tega Cay, SC