Local Termite Control Service & Inspections
Termites are not a nuisance pest. You won't find them running around on your countertops or burrowing into your pantry food. They won't crawl into your bed at night or build webs in the corners of your ceiling. Instead, they'll stay out of sight, not even making it known that they're in your Greensboro home. While there, they'll eat the wooden elements of your house, including the structural components that keep your home standing.
Over time, termite damage can become extensive, causing serious problems for your house and costing you a lot of money in repairs. Since 1959, Go-Forth Pest Control has worked with hundreds of customers dealing with termite infestations. We are just as focused on keeping pests out of your home as we are on getting rid of them in the first place. If your home has an active termite infestation or you want to protect it from termites before they get in, Go-Forth Pest Control is ready to help.
The Sentricon® System with Always Active™
At Go-Forth Pest Control, we use The Sentricon® System with Always Active™ to eliminate active termite infestations and prevent future ones. As the number one termite baiting system, Sentricon® with Always Active™ proves itself to be more appealing to termites than regular wood cellulose.
We'll place bait stations at regular intervals in the soil around the perimeter of your house. When termites find the bait, they'll alert other termites to its presence, as well as bring it back to the colony, not realizing that it will kill them. In this way, it will spread throughout a colony, eventually eliminating the entire thing, including the queen.
Completely Safe. Completely Effective.

The Sentricon System with Always Active technology begins the termite colony elimination process without delay and offers continuous property protection from termites.
Termite Control From Go-Forth Pest Control
Free Inspection & Estimate
Go-Forth Pest Control offers free termite inspections and estimates for your home. Our expert Greensboro and Winston-Salem, NC termite control technicians will scour your house to find the source of your termite problem - if there is one. Once we determine if termites are already active on your property, we'll provide you with an explanation of our recommended treatment and a price estimate for the service.
Termite Warranty
If your home qualifies for damage repair, we will repair any damage caused by active termites in the structure. Contact us to learn more and to see if your home qualifies.
Wood-Destroying Insect Reports
If you are in the process of purchasing a new home or refinancing your current one, you'll need a Wood-Destroying Insect Report filed. Go-Forth Pest Control offers this service. One of our professional technicians will conduct a thorough inspection of your house, looking for any signs of termites, termite activity, and termite damage. They'll then write up the proper paperwork and provide it to you.
Five Steps If You Suspect A Termite Attack

Get Expert Help
It takes a pest management professional to know termite behavior - their telltale signs and the damage they leave behind. Better call in Go-Forth.

Identify The Enemy
Can't tell if they're ants or termites? Among other things, ants have a narrow waist and termites have straight antennae. But try to collect one to aid in identifying it.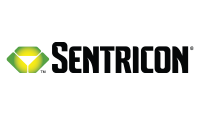 Know Your Options
The Sentricon® System works 24/7, while liquid termite treatments get less effective over time. Sentricon is in tune with what termites like, and research shows that termites actually prefer the bait over wood!

Conquer The Queen
As long as there's a termite queen, there's a termite colony. And if there's a colony, there's a threat to your property. Kill the queen. Kill her subjects. Crumble her colony.

Take Action Now
Clogged gutters, dead tree stumps and mulch piled against your home leave out the welcome mat for termites.
How Go-Forth Effectively Eliminates Termites From Your Property
Get Started With Go-Forth Today
Ready to get rid of the termites in your home once and for all? Call Go-Forth Pest Control today for a FREE termite estimate! We'll work with you to exterminate the termite problem in your home and offer you assistance and advice on how to avoid termite problems in the future. For a FREE quote on termite control service in Greensboro, Winston-Salem, High Point, and surrounding areas, please fill out our form below.
We are proud to offer a re-treatment warranty for termite treatments and a damage-repair warranty for eligible homes.
Reviews From Our Termite Control Customers
"I have been a customer of Go-Forth Pest Control for years. I've always found their technicians to be expert and customer service oriented. At my previous location, Go-Forth technicians treated my home for termites after I discovered an infestation. They also installed insulation in the attic that prevents insects from coming in there. After that infestation, I kept the home on a termite plan with Go-Forth. When I was preparing my home for sale, I found a small termite colony in a piece of scrap wood I had brought in and stored in the crawlspace. Go-Forth technicians were on site within 24 hours. They removed the infested scrap wood and treated my entire foundation, included in the plan. Problem solved. At my new location, I have a plan with Go-Forth that treats for crawling insects (I should add a termite plan, and I plan to do so soon)."

"Go-Forth was originally hired to get rid of a pretty extensive ant problem. I have subsequently purchased lawn/weed care and termite protection. All products are very effective and the Go-Forth technicians are all courteous, professional, and informative. No reservations in recommending them, especially when benchmarked against other companies used for the same services."