Local Termite Control Service & Inspections
In Charlotte, NC & Nearby Cities!
Charlotte Termite Protection & Control With Sentricon
Go-Forth Pest Control of Charlotte has worked with hundreds of customers who deal with termites issues on their property. They know how to handle a termite problem and will make sure yours is taken care of and get your home protected.
Our company is just as focused on keeping pests out of your home as we are of getting rid of them in the first place in Charlotte, NC. Our expert Charlotte termite control technicians and accredited WDIR termite inspectors will scour your home to find the source of your termite problem, using only the safest and most advanced extermination techniques to completely eliminate the termites invading your living space.
Completely Safe. Completely Effective.

The Sentricon System with Always Active technology begins the termite colony elimination process without delay and offers continuous property protection from termites.
Five Steps If You Suspect A Termite Attack

Get Expert Help
It takes a pest management professional to know termite behavior - their telltale signs and the damage they leave behind. Better call in Go-Forth.

Identify The Enemy
Can't tell if they're ants or termites? Among other things, ants have a narrow waist and termites have straight antennae. But try to collect one to aid in identifying it.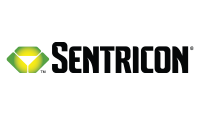 Know Your Options
The Sentricon® System works 24/7, while liquid termite treatments get less effective over time. Sentricon is in tune with what termites like, and research shows that termites actually prefer the bait over wood!

Conquer The Queen
As long as there's a termite queen, there's a termite colony. And if there's a colony, there's a threat to your property. Kill the queen. Kill her subjects. Crumble her colony.

Take Action Now
Clogged gutters, dead tree stumps and mulch piled against your home leave out the welcome mat for termites.
Get Charlotte Termite Protection
Ready to get rid of the termites in your home once and for all? Call Go-Forth Pest Control of Charlotte at (704) 870-7378 today for a FREE termite estimate! We'll work with you to exterminate the termite problem in your home and offer you assistance and advice on how to avoid termite problems in the future. We can service the downtown Charlotte area and nearby cities like Mint Hill, Fort Mill, Mooresville, Matthews, Rock Hill, SC, and more.
We are proud to offer a re-treatment warranty for termite treatments and a damage-repair warranty for eligible homes.
Reviews From Our Termite Control Customers
"I have been a customer of Go-Forth Pest Control for years. I've always found their technicians to be expert and customer service oriented. At my previous location, Go-Forth technicians treated my home for termites after I discovered an infestation. They also installed insulation in the attic that prevents insects from coming in there. After that infestation I kept the home on a termite plan with Go-Forth. When I was preparing my home for sale, I found a small termite colony in a piece of scrap wood I had brought in and stored in the crawlspace. Go-Forth technicians were on site within 24 hours. They removed the infested scrap wood and treated my entire foundation, included in the plan. Problem solved. At my new location I have a plan with Go-Forth that treats for crawling insects (I should add a termite plan, and I plan to do so soon)."
"Since hiring your company I have not had a single spider web. And now with the termite control system installed with 100% protection guarantee we feel safe and comfortable our house will remain in the condition it is. Safe from insect infestation."
"Go-Forth was originally hired to get rid of a pretty extensive ant problem. I have subsequently purchased lawn/weed care and termite protection. All products are very effective and the Go-Forth technicians are all courteous, professional and informative. No reservations in recommending them, especially when benchmarked against other companies used for the same services."
Other Service Plans From Go-Forth In Charlotte, NC