Cockroach Exterminator In Thomasville, NC
Do you have cockroaches in your house? Go-Forth Pest Control of Thomasville can exterminate them for you. Cockroaches spread bacteria into your home and contaminate your food. At Go-Forth, we have been in business since 1959 and know how to tackle a cockroach problem. Using our bait techniques, your cockroach problem should be taken care of promptly. Give us a call today or click to get a free quote on your cockroach extermination now.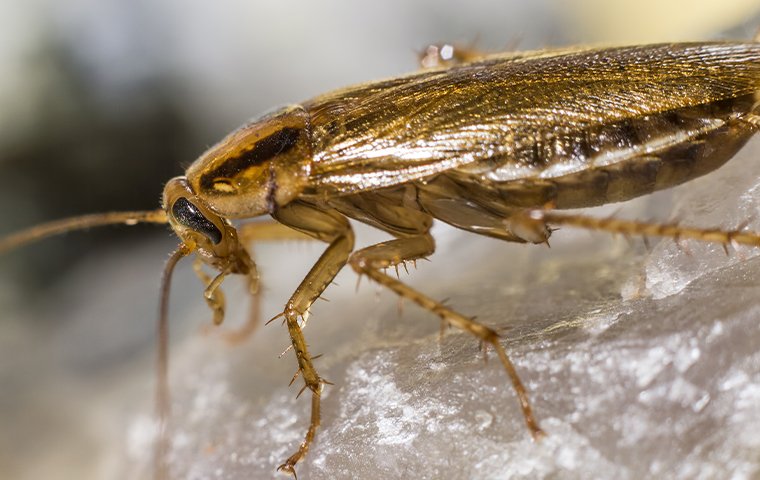 Cockroach Facts
Cockroaches love to hide in dark areas of your home. They will get into just about everything and will make sure they build a nest in your home. They have been found in kitchens, bathrooms, cabinets, and even closets. Cockroaches also like to hide in cardboard boxes. They can go weeks without food, and even days without their heads. They are resilient insects that make you think they are gone for good, but they are just hiding.
Cockroaches can go headless for a week, but can die of thirst and hunger afterward. The small holes in their bodies serve as a way for air come in and out. However, without their heads, they can die of thirst because they need their mouth to drink.
There are several species of cockroaches, and they vary in sizes. The typical American cockroach which can be found in every household has a length of 1.2 inches while other species have a length of 3.6 inches. Cockroaches during the dinosaur era were huge and had a length of 20 inches.
Cockroaches can survive in any type of environment. They can quickly adapt to the changes happening in their surroundings. They can also survive nuclear catastrophe which makes them indeed survivors. Also, they don't only adapt to the environment but the food as well, especially when they are near humans. They can eat everything, like book covers, hair, plastics, glue, leather, soap, and more.
Cockroaches are fast. They can run away three miles per hour. Because of this, they cannot be easily spotted. They can run around any property without getting caught. But, cockroaches are lazy pests. The three-quarters of their lives are mostly used for resting. Having cockroaches at home can be creepy and also can be unhealthy as they carry diseases. For you to have a home that is free from pests, hire an exterminator who can get rid of those nuisances.
How We Get Rid Of Cockroaches
Since cockroaches have lightning speed and know how to hide, eliminating them on your own is not a good idea - this is where Go-Forth enters. Here at Go-Forth, we get rid of cockroaches using treatments that are recommended effective to drive away roaches, insects, bugs, and other pests for good. We always use proper protocols to ensure that everything we do is right and will not cause any danger to you and your family.
Rest assured that our pest control services are only done by our highly trained, certified, and licensed exterminators. Wherever you are in Thomasville, we will come to you and perform your requested services. When cockroaches, insects, bugs, or pests are bothering you, immediately call Go-Forth, and you are good to go!
Cockroach Company Near Me
Go-Forth is a local cockroach company near you in Thomasville that offers inexpensive services for controlling cockroaches, insects, bugs, and pests on your property. Our customers in local areas can also receive our same-day services. Call us today! Our reviews show how we take care of our customers. Check them out and see if Go-Forth can help with your cockroach extermination in Thomasville today.
Other Pest Control Services For Thomasville, NC