Quality Pest Control In Union, SC
Union is regarded as one of the friendliest places to live in the entire state because it's a place where neighbors know one another and the sense of community is strong. There are locally owned bakeries and restaurants, educational institutions, botanical gardens, good public schools, and a variety of important amenities that make daily life seamless. There are, however, pest problems that plague the area on a seasonal basis because of environmental factors.
At Go-Forth Pest Control, we understand the need for quality Union County pest control, which is why we have been providing our customers with year-round services that work since 1959. Our company is dedicated to excellence and we show it through our attention to detail, quick response times, straightforward logistics, and use of the safest EPA-approved products. To learn more about the benefits of our services, please call us today.
Residential Pest Control In Union
Avoiding pest problems in your Union home can be a tricky situation to navigate, with their ability to pop up at any given time. When it comes to deciding which company will provide you with the best Union County pest control, the solution is simple. Go-Forth Pest Control has been working with the local community since 1959 and we continue to provide the most reliable services to this day.
Our focus is on delivering straightforward, hassle-free services that use only EPA-approved products that are safe for your pets and family. We always offer free estimates and in order to maximize savings and coverage, we've devised a few recurring plans that we customize to your needs. Those include:
The Basic: If you're looking to get started with pest control, our entry-level program is a great place to start. It utilizes quarterly exterior treatments with indoor services as requested, and your satisfaction is always guaranteed.
My Elite: To receive a little more coverage, we increase the number of visits you receive, include more pests in this plan, and always treat both the interior and exterior of your home.
My Elite Plus: This year-round plan has the added benefit of coverage for mosquitoes, fleas, ticks, fire ants, and ornamental pests for our broadest program.
To learn more about our Union residential pest control options and how they can protect your home, please call us today.
How To Limit Mosquito Exposure In Union, South Carolina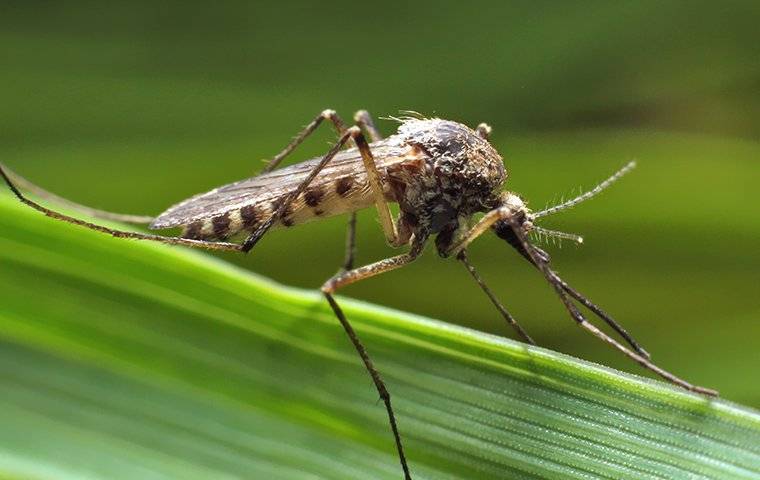 Mosquito season in Union is unlike anywhere else, which means that residents are left exposed to itchy bites that can be the source of West Nile virus and other health issues. In order to limit exposure to mosquitoes, try these tips:
Limit the amount of time that is spent outdoors during the hours of dusk and dawn. When spending time outside, always apply an EPA-approved product like lemon eucalyptus oil or DEET.
Get rid of standing water, whether that's old water that's collected in pool covers or bird baths that need to be turned over.
Trim back overhanging trees, bushes, and other vegetation to expose more sunlight. It's also important to get rid of leaf piles and additional yard clutter.
Opt for plants like marigold, basil, thyme, rosemary, oregano, lavender, and citronella, which all contain properties that naturally repel mosquitoes.
Bring in a pest professional for seasonal treatments to eliminate mosquito populations and prevent new ones.
For more information on mosquito control in Union, please call Go-Forth Pest Control today.
What To Do If You Are Seeing A Lot Of Spiders Around Your Union Home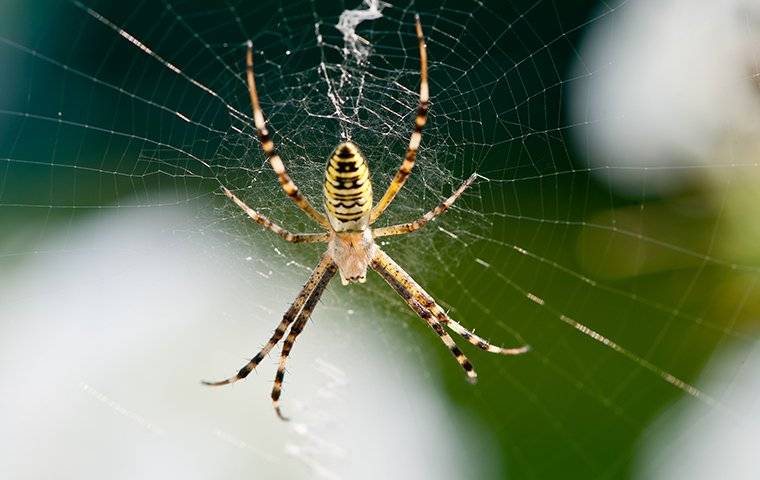 If you are noticing a lot of spiders around your Union home, the best thing that you can do is to work with a professional pest control company for spider control. Spiders are attracted to things like moisture and humidity, secluded areas, unkempt backyards, as well as the presence of other pests that they feast upon, so keeping them away without professional intervention can seem like an impossible task.
At Go-Forth Pest Control, we provide Union County pest control that addresses the broad range of factors that are responsible for getting rid of spiders and the things that attract them while also keeping them away in the long term. We offer homeowners a range of recurring pest control programs that work to keep spiders away without interruption, all of which come with a satisfaction guarantee. Depending on the level of protection that you desire, we'll treat various places in your home to deter spiders. For more information on how these services can protect your home from spiders, please call us today.
Commercial Pest Control In Union
At Go-Forth Pest Control, we are dedicated to keeping pests out of your Union business with commercial pest control that delivers. We are a team of pest experts who have been working with a diverse collection of businesses since our establishment in 1959. Our expert technicians customize each service program that we implement, because we know that no two properties are the same. Every product that we use is EPA-approved and we always guarantee our results to provide complete peace of mind. For more information on how commercial pest control in Union can protect your business, please call us today.