Reliable Pest Control In Vilas, NC
The small community of Vilas is situated near the border between North Carolina and Tennessee, a setting that offers its residents a slice of rural heaven. With places like Beech Mountain and Elk Knob State Park within close proximity, there is never a shortage of adventures to be had in the area. Vilas itself is home to a handful of local businesses but is predominantly a residential area. At Go-Forth Pest Control, we've been working with residents and businesses for more than 60 years to address the pest problems that they face over the course of the year. When you entrust the safety of your property to us, we will always make your needs our priority. We customize and adapt every treatment program that we put into place, all of the products that we use are EPA-registered, and we always stand by our work. To learn more about reliable pest control services in Watauga County, contact us today.
Residential Pest Control In Vilas
At Go-Forth Pest Control, we take keeping your home free from pests seriously. For more than 60 years, local homeowners have entrusted us with their well-being and this is something that we work to earn every day. All of our residential programs use EPA-registered products and follow our strict guidelines for safety and quality.
The Basic. To get started with pest control, this introductory plan uses quarterly exterior services for protection from pests like ants, spiders, and centipedes.

My Elite. This plan increases the frequency of visits to bi-monthly, tends to the interior and exterior, and has the addition of stinging insect and rodent control as well as priority booking.

My Elite Plus. Your home will be pest-free no matter the season with year-round coverage that also includes fire ant, mosquito, flea, tick, and, ornamental pest control.
In addition to our general program, we provide lawn care and attic restoration services as well as termite, mosquito, rodent, wildlife, and bed bug control. To learn more about how residential pest control can protect your home throughout the year, contact us today.
The Vilas Pest Professionals You Need to Call with Your Bed Bug Problem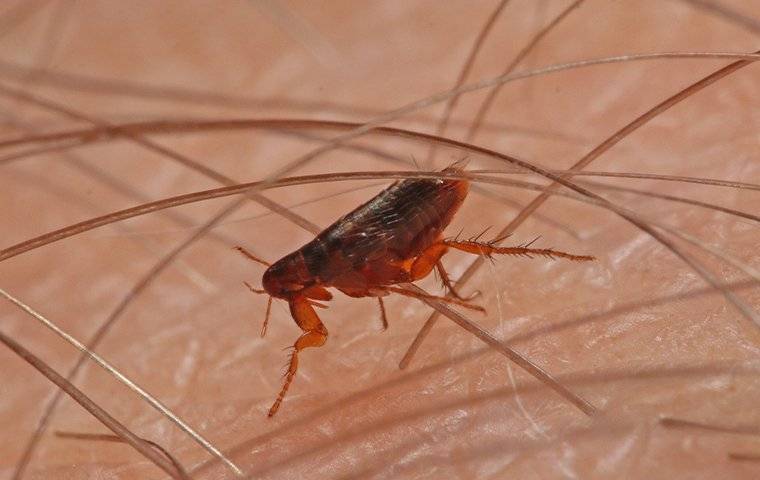 When bed bug infestations happen in your Vilas home, DIY methods simply won't cut it. At Go-Forth Pest Control, we specialize in providing homeowners with the comprehensive approach that's required in order to completely eliminate an outbreak of bed bugs. Our process always begins with a complete inspection of your entire home. While bed bugs usually start in one room, they can very easily spread to other parts throughout your house and it's imperative to understand this in order to treat it correctly. We use a combination of heat treatments and liquid treatments for the most effective coverage around. All of the products that we use are EPA-approved, so they're safe for everyone in the house. These services are all backed by a 30-day warranty, so if your entire issue isn't eliminated, we'll return until it is. For more information on bed bug removal, contact Go-Forth Pest Control today.
All The Ways You Attract Ants To Your Vilas Home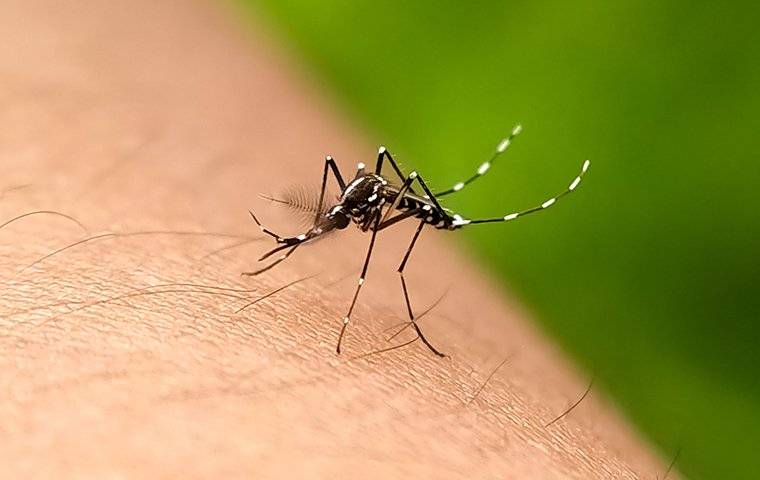 As the most common nuisance pest across the country, it's only a matter of time before you find a trail of ants in your Vilas home. Some of the ways that you might be attracting them without even knowing it include:
Leaving the bathroom faucet running.

Allowing the garbage to pile up.

Forgetting to rinse jars and cans before recycling them.

Having leaky downspouts, pipes, and other fixtures.

Not covering up leftovers properly.

Letting crumbs and spills of food and sweet substances like laundry detergent accumulate.
At Go-Forth Pest Control, we believe that no home should have to deal with ants, which is why we include ants in our most basic residential pest control program. We use quarterly exterior services in order to create an ultimate barrier between your home and the ants that will seek to invade it. All of these treatments are with EPA-approved products and come with our 100% satisfaction guarantee. For more information on ant prevention, contact us today.
Commercial Pest Control In Vilas
When it comes to keeping pests out of your business, you need a team of pest control experts that is going to be wholly dedicated to your needs. At Go-Forth Pest Control, we're that team. Now in our third generation of family ownership, we believe in showing grit, acting with transparency, and always being professional. We combine this work ethic with services that are proven effective when treating your business. Industries of various backgrounds continue to work with us because we listen to their needs and help them achieve their goals.
We create sustainable plans for pest elimination that actually work and that also prevent future issues from developing, and we do this by using EPA-approved products so we never have to skimp on safety in order to see results. When you partner with us, you will always receive the highest standard of customer support, with timely responses, a reachable team, and straightforward interactions with heart. For more information on commercial pest control, contact us today.