Quality Virginia Beach Pest Control Services
Virginia Beach, VA, is a lovely coastal city situated where the Chesapeake Bay meets the Atlantic Ocean. Our proximity to the water means local properties are at risk of flooding, and excess moisture is sure to bring about pest activity. Pest infestations pose a huge threat to you and your loved ones. If you want to effectively protect your home or business from the dangers of a pest infestation, the best thing to do is secure professional pest protection.

Here at Go-Forth Pest Control, we are ready to protect your Virginia Beach property against pest infestations. Since 1959, our third-generation, family owned and operated company has provided residential and commercial pest solutions that local property owners can rely on. Our expert team provides full coverage against a long list of common area pests, some of which include termites, mosquitoes, bed bugs, fleas, hornets, wasps, and ants. For quality Virginia Beach pest control you can count on, give us a call today.
Residential Pest Control In Virginia Beach
No one wants to discover pests roaming around their Virginia Beach home. Household pest infestations put you and your loved ones in harm's way, which is why it's important to secure the proper pest protection. The team at Go-Forth Pest Control offers a variety of pest control plans, such as:
In addition to our home pest control and lawn care services, our team provides TAP insulation services and real-estate termite inspections. From the initial inspection through every follow-up visit, our team is with you every step of the way. Reach out to get started.
Commercial Pest Control In Virginia Beach
When pests enter a business, they can cause widespread contamination and large-scale damage to your property. That's why we recommend ongoing services from pest professionals. Here at Go-Forth Pest Control, our commercial pest solutions offer year-round pest coverage to a variety of local businesses, including HOAs and property management, nursing homes, offices, industrial complexes, and many others.

Whatever the nature of your infestation, our team of professionals will develop the right approach to treat the problem from the inside out. Our service plans are customized to meet your needs, and we customize each treatment according to the specifications of your facility. Get your detailed service quote today, and we'll get the process started. We look forward to protecting your Virginia Beach business from pests.

The Importance Of Proper Mosquito Control In Virginia Beach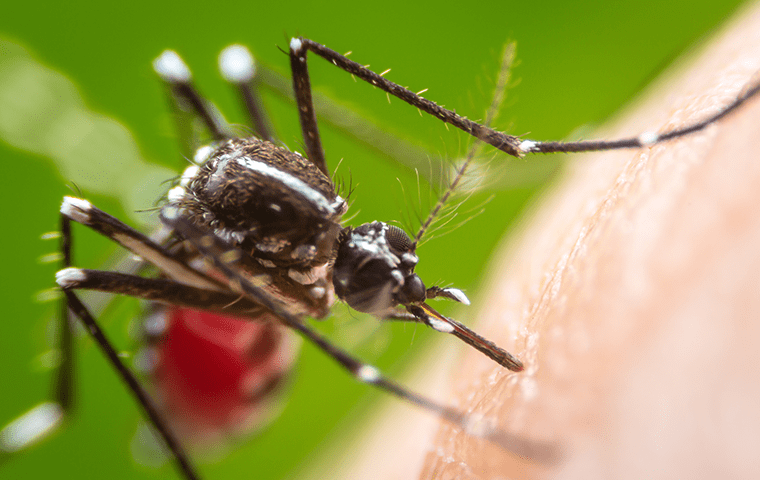 Mosquitoes are much more than nuisance pests. These parasites are vector pests, meaning they're capable of transmitting a long list of diseases and illnesses through their bites. After feeding on the blood of various hosts, mosquitoes can pass along a variety of parasites, bacteria, and viruses, putting you at risk for contracting dangerous vector-borne illnesses like malaria, West Nile, Zika, encephalitis, and many others. In order to protect yourself and your loved ones from these illnesses, you need to be proactive in minimizing your exposure to mosquitoes.

Now that you understand the importance of proper mosquito control in Virginia Beach, it's time to contact a local pest professional. Here at Go-Forth Pest Control, our mosquito control and prevention methods guarantee year-round protection you can count on. Get in touch with us today to get started.
How Termites Destroy Homes In Virginia Beach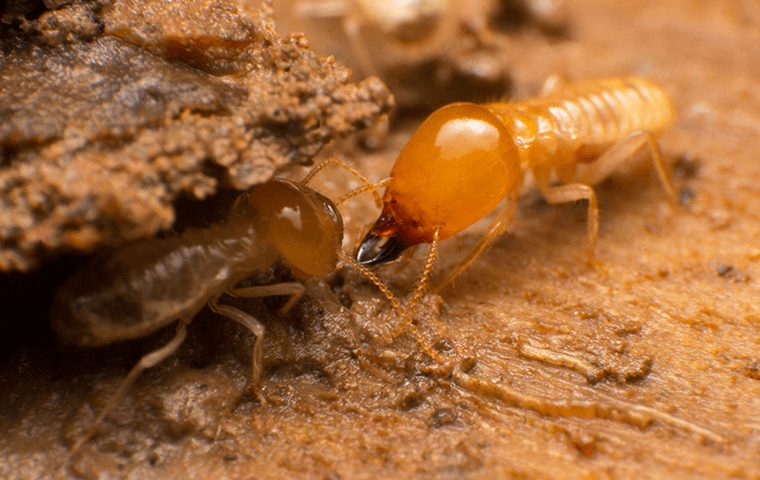 What termites lack in size, they make up for in their power to destroy your property. So, how exactly do termites destroy homes in Virginia Beach? These harmful pests eat through throughout the structural timbers of your property, weakening the construction and compromising the safety of the building.

Termites eat away at wood, creating serious damage to your home, and posing a safety threat to your loved ones and everyone inside the house. The scope of the damage can be astonishing. In fact, the NPMA estimates that home and business owners spend around five billion dollars every year on termite damage and prevention costs. When you add the fact that most homeowners' insurance doesn't cover termite damage, things become even more unmanageable.

The only effective way to deal with termites is to secure ongoing services from a team of qualified pest professionals. The team at Go-Forth Pest Control is here to cater to all your termite control and prevention needs. We bring you year-round coverage from termite destruction, and we're ready to come up with the right treatment plan for you. Call today to learn more.