Quality Pest Control Solutions In Walkertown, NC
Located just a stone's throw from Winston-Salem, the town of Walkertown is a rural suburb geared toward growing families. It's home to well-regarded public schools, a bustling downtown that's filled with businesses big and small, and spacious parks. The climate in Walkertown is comfortably warm for the majority of the year, reaching its peak during the summer, and experiencing a mild winter. These conditions are ideal for most people; however, pests flock to them regularly as well.
That's why Go-Forth Pest Control has been dedicated to keeping local properties pest-free since 1959. We believe that it's not enough to simply deliver reliable pest control; we want you to have a seamless experience as well. That's why you won't find the same commitment to customer support anywhere else. Contact us today for your free quote and to learn more about our services.
Home Pest Control In Walkertown, NC
At Go-Forth Pest Control, we aim to provide homeowners with the highest quality pest control and customer support around. We've been a locally-owned business since 1959, but we don't believe in resting on that fact alone. We are dedicated to staying current on the latest technologies and services, which is why we blend past experience with innovation for everything we do. At Go-Forth Pest Control, we offer homeowners the following plans that can all be customized to their specific needs:
Preventative Pest Control. This plan focuses on stopping problems before they occur with quarterly treatments.

Advanced Pest Control. To handle pest problems as well as prevent new ones, this plan offers bi-monthly services.

Complete Pest Control. For the homeowner who takes no chances, this year-round plan protects your home from seasonal invaders like mosquitoes and ticks as well.
In addition to our general pest control services, we offer control for fleas, mosquitoes, stinging insects, ants, termites, and bed bugs. But no matter the service, you will always receive our signature pest-free guarantee and commitment to your satisfaction. To learn more about our home pest control services and pick the right one for you, contact us today.
Common Problems Rodents Cause Inside Walkertown Homes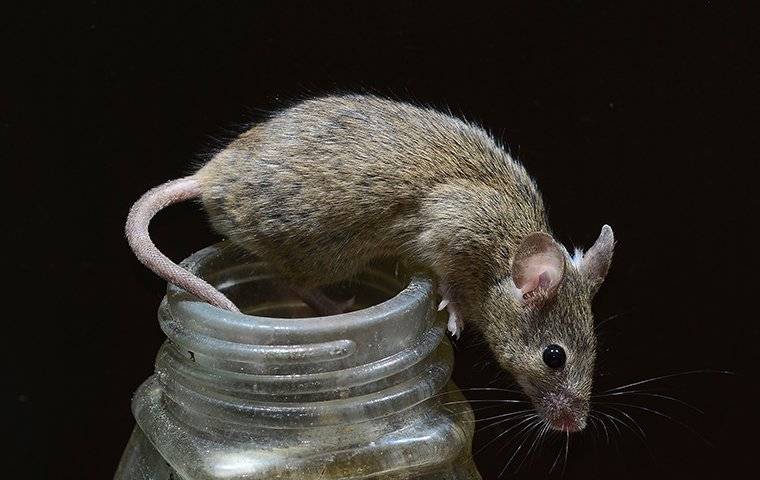 Rodents mean serious problems for Walkertown homeowners, and given the seasonal changes in the area, there is always some reason why they might find their way inside your home. Some of the common issues that rodents cause are:
Other pests. Not only do rodents pave the way for pest infestations when they squeeze through the cracks in your home's foundation, but they also are very likely to bring with them fleas, mites, and ticks. So not only will you be experiencing rodent problems but you'll also be susceptible to the issues that these pests bring, which are very serious.

Property damage. Rodents chew on anything they can find in order to keep their teeth from overgrowing. This often results in chewed cabinets, walls, wood, and electrical wires, which can all lead to holes in walls and house fires.

Health dangers. Mice and rats leave behind a trail of urine, saliva, and droppings that are all capable of spreading illnesses like salmonellosis and hantavirus as well as allergies and asthma.
When rodents invade your Walkertown home, they can prove very difficult to get rid of because they breed rapidly at high rates and are nocturnal by nature. That's why the safest thing you can do to protect your home from rodents and their problems is to enlist the professional help of Go-Forth Pest Control. Contact us today to learn more!
Why Professional Lawn Care Services Are Important In Walkertown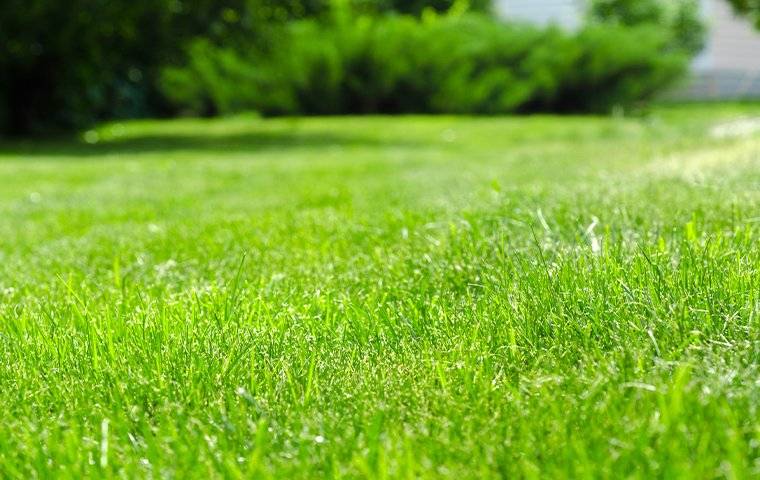 Your Walkertown lawn is more than just a source of pride for you, it's the place where you spend summer nights, entertain on the weekends, and enjoy looking out upon. And though maintaining a healthy yard is very important to you, sometimes life gets in the way, making that task a little harder. For more than 60 years, Walkertown residents have been entrusting their lawns to Go-Forth Pest Control for all of the benefits that come with our lawn services. Some of the ways that your yard can benefit from our work are:
Fewer pests that make their way inside your home, as well as fewer infestations in your lawn

Improved health and well-being of your overall yard

Lower maintenance costs

Increased property value

Control for weeds like poison ivy and crabgrass

A more aesthetically pleasing lawn without brown spots and empty patches
At Go-Forth Pest Control, we offer homeowners lawn services that include everything from seeding and fertilization to pest control for ants and aphids. It's our mission to keep your home safe and lawn care is a solid first step. To learn more about how these services can benefit your home, contact us today.
Commercial Pest Control In Walkertown, NC
Pest problems can mean big issues for Walkertown businesses, with forced closures, health risks, and property damage. But at Go-Forth Pest Control, we look to take the guesswork out of protecting your business from pests. As the trusted local experts for more than 60 years, we've created the ultimate blend of innovation and past experience to provide each commercial customer with a unique plan that suits their needs. When you partner with us, you will always receive our signature professionalism, a transparent experience, and unmatched customer support. Whether you're looking to prevent pests or require corrective services, contact us today.