Quality Pest Control Solutions In Wendell, NC
When you own a home or business in Wendell, it's important to understand the pest problems that you can fix and the problems that you can't. Most of the time, if you try to deal with pest problems on your own, you'll expose your home or business to further risk of property damage, health hazards, and more. That's why Go-Forth Pest Control provides the following benefits to all of our Wendell area homes and businesses at an affordable price:
A+ ratings from the Better Business Bureau
4.8+ stars on Facebook and Google reviews
Experienced, award-winning service technicians
A 100% pest-free guarantee
Free inspections for all of our services
Over 60 years of industry and area experience
Give us a call today to schedule your free inspection.
Home Pest Control In Wendell, NC
Owning a home in a place like Wendell can put a lot of pressure on you. Fortunately, you don't have to worry about pest issues all year long if you partner with the right pest control company. Battling the elements is one thing, but having to deal with destructive or dangerous pests is not something you should attempt on your own.
With over 60 years of industry and area experience, Go-Forth Pest Control has everything we need to back up our 100% pest-free guarantee. When it comes to protecting your investment, home, and family from pests, can you really afford to take a chance on anything less than a sure thing? Give us a call today to schedule your free, no-obligation inspection with one of our residential pest control experts.
Which Flea Control Method Works Best On Wendell, North Carolina Properties?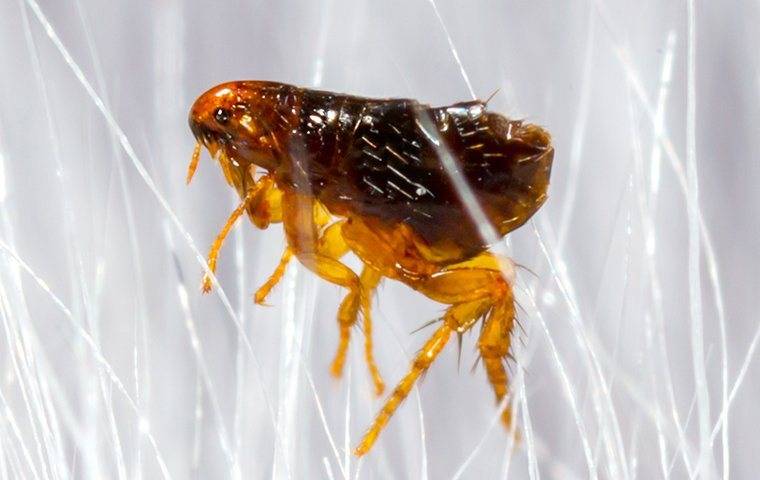 When you have fleas in your Wendell home, you might not recognize them right away. These pests can travel in on your pets or your clothes, or they can be introduced to your property by other forms of wildlife like deer and rodents. When fleas latch onto your pets, they will lay eggs before hopping off. So, even if the fleas don't make their way into your home on their own, your dogs and cats might shake the flea eggs onto your carpets and begin an infestation.
You might not ever see fleas unless your pets begin scratching incessantly or you notice them bouncing between the carpets and the curtains in areas like your living and dining rooms. Fleas can be very irritating for your pets, and they can also create allergic reactions and skin conditions in humans.
If you think that vacuuming the infested area could eradicate fleas, you are only partially right. Most efforts to vacuum will only remove a small portion of the infestation, as flea problems can spread rapidly upon their inception. That's why the most effective form of flea control for your Wendell property will be the combination of medicating your pets with veterinarian-prescribed anti-flea medication and proper prevention services provided by Go-Forth Pest Control residential technicians. Give us a call today to schedule a free inspection to see if your flea problem is as bad as it seems.
Five Bed Bug Prevention Techniques For Homeowners In Wendell, NC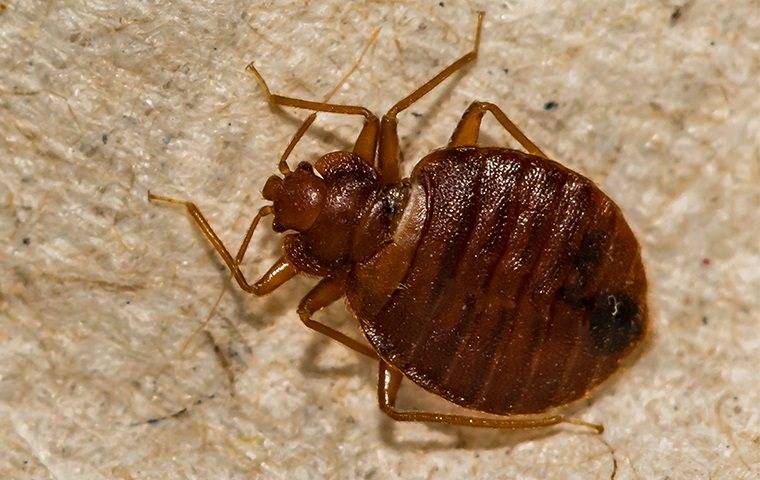 There are many people who don't understand just how common and dangerous bed bug infestations can be. When bed bugs remain in your home for a prolonged period of time, they may interrupt your sleep cycle and cause serious health conditions. These nightly attackers can be difficult to keep out of your home, but you might stand a fighting chance with the following five tips:
Always check your luggage after traveling, as bed bugs will frequently migrate from bag to bag in travel hubs like airport terminals and train stations.
Make sure to check used furniture for bed bug activity before bringing it into your home.
Keep an eye out for signs of bed bug activity around your own house including bite marks on your skin after sleeping, rust-colored rings on furniture from bed bug excrement, and musty odors on furniture.
Wash your sheets regularly in hot water, as this can slow the spread of the infestation if you do incur a problem.
Get professional help at the first sign of bed bugs, as vacuuming or spraying the surface layer of your furniture will leave a majority of the infestation unaffected below the surface.
At Go-Forth Pest Control, our residential pest control experts will inspect your home thoroughly in order to identify the entirety of the infestation before putting together a customizable treatment plan to get rid of these pests for good. We will also inspect your home a few weeks following the treatment to ensure that the bed bugs are completely eradicated. Give us a call today to schedule your free bed bug inspection.
Commercial Pest Control In Wendell, NC
As a business owner in a place like Wendell, you have to be particularly careful about your reputation in the community. Unfortunately, pests are a direct threat to your reputation and a threat to your employees, customers, and your facility. That's why dealing with pest problems on your own will usually cost you more in the long run.
Instead of taking your chances with inconsistent results, why not partner with the pros that can guarantee a pest-free facility for your Wendell area business? With over 60 years of industry and area experience, Go-Forth Pest Control stands behind our pest-free guarantee with confidence, ensuring you that your customers will never witness pest problems in your facility. Give us a call today to schedule a free inspection with one of our commercial pest control technicians.