Quality Pest Control Solutions In West Columbia, SC
It will surprise no one to learn that West Columbia is a suburban neighborhood that's part of Columbia, South Carolina. But it may surprise people to learn how many pest problems tend to go unaddressed, in this community and many others. The problem with pest infestations is that they tend to be subtle until they're a major problem. That's why it's important to learn how you can prevent them on your property and find the right professional help that gives you a fighting chance.
Home Pest Control In West Columbia, SC
One of the most problematic realities about pest infestations is that homeowners often aren't even aware they are there. So when it comes to destructive pests, like termites or carpenter ants; or pests that carry diseases, like rodents or cockroaches, you can have a serious issue brewing and not even realize it. This is why it's so crucial to partner with pest control experts who can make sure problems are dealt with promptly and effectively. At Go-Forth Pest Control, we break our residential services into these steps:
Inspection: We check your property closely for signs of pests, and advise you on some of the factors that attract pests.
Treatment: Our inspection informs our treatment, so we match you with the right solutions for your property and your budget. These treatments are comprehensive and help to eliminate pest infestations as well as protect you from future ones.
Follow-up: The extra step we always take is to check back with you a few weeks after your service, making sure you're still satisfied.
For residential pest control in West Columbia, turn to Go-Forth Pest Control.
Why Professional Treatment For Flea Problems In West Columbia Is Worth It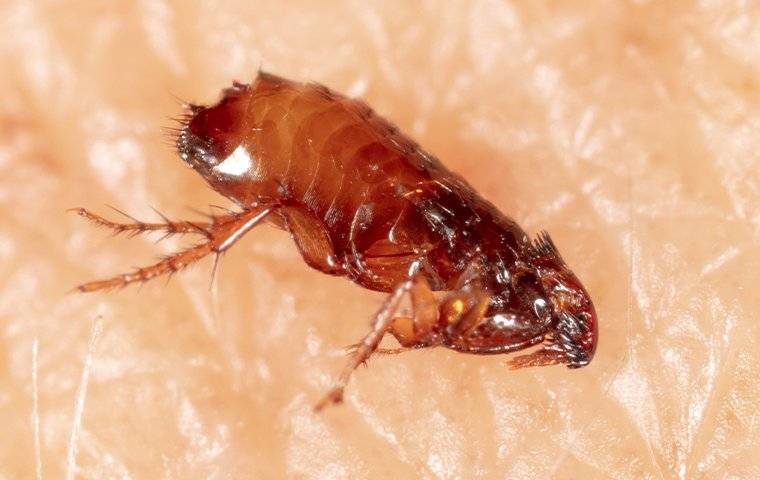 People tend to have a lot of misconceptions about fleas. For one, they don't only bite pets. While dogs, cats, and other household animals can certainly attract them, fleas are parasites that will feed on people and animals alike. They can also be introduced to properties in a number of ways because they can cling to the hair, skin, and clothing of people or animals in order to get inside.
Another thing people don't realize is how difficult fleas are to fully get rid of once they're there. Not only are they tiny and tough to spot, but they also lay eggs that you might not find and therefore not fully eliminate. This is why professional flea treatment is worth it. It actually saves you money and itchy suffering, in the long run, to just deal with the problem the right way, well, right away. Contact Go-Forth Pest Control for timely and effective flea control.
The Secret To Keeping Spiders Out Of Your West Columbia Home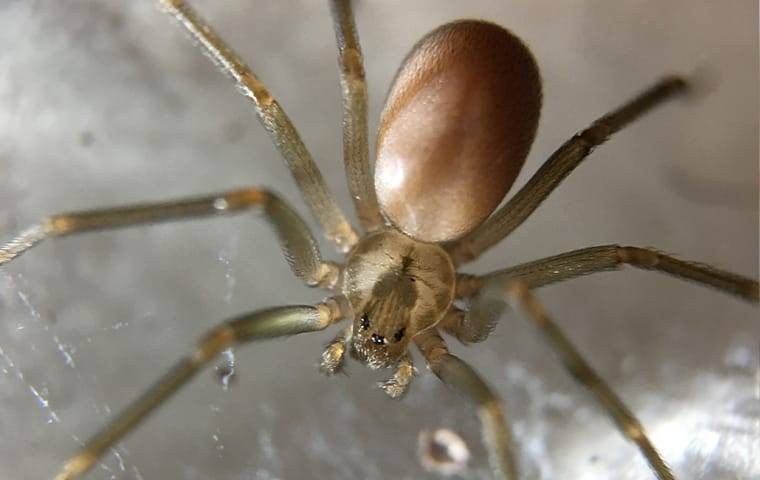 Spiders are some of the most common pests to invade yards and homes. But people don't tend to think about the larger realities of spider populations, like where they come from and why they choose to invade your property. Spiders aren't scavengers like most pests. They aren't looking for crumbs or spills to survive on. Instead, they are hunters. So the thing that attracts them to your home the most is the presence of other pests, ones that may be a whole lot less noticeable. That's why the secret to proper spider control is general pest control.
If you stay on top of the pest populations that form in the first place, you can avoid the spiders and other infestations that follow in their wake. At Go-Forth Pest Control, we can help nip these problems in the bud. With thorough inspections and effective treatments that eliminate and protect against pests, you can rest easy knowing your West Columbia home is safe from pests of all kinds. Contact us today to get started.
Commercial Pest Control In West Columbia, SC
Keeping your business looking great and safe from pests is an ongoing concern for West Columbia business owners. Not only can pests threaten the health of your business, but outdoor maintenance and upkeep can also get away from you. Luckily, you've got a local company that helps you deal with all these things at an affordable price and with effective methods. At Go-Forth Pest Control, we can help you with all these common commercial property issues:
Pest Control: Pests don't just threaten your property or your workforce, they also harm your bottom line. This is why professional pest control is a must for local businesses.
Lawn Care: Lawn care is also important for pest control since infestations tend to form outside. Keeping a gorgeous lawn and decorative plants also makes your business stand out and attract new customers.
Christmas Lights: Everyone wants to show their Christmas spirit, but the light installation and storage can be a real hassle. That's why we offer this service, so you don't have to worry about it.
For help getting and keeping your business pest-free and looking its best, contact the professionals at Go-Forth Pest Control today.