Experienced Pest Control Services In Willow Spring, NC
Pests are a significant threat for home and business owners here in Willow Spring and throughout North Carolina. Rodents, insects, and other common pests often invade Willow Spring properties while foraging for food. To defend your home or business against unwanted pests, you need professional pest control services from Go-Forth Pest Control. With decades of experience controlling pest problems and a commitment to the communities we serve, we are the right choice for all of your pest control needs. If you're looking for an effective way to rid your Willow Spring property of pests, we have you covered. Contact Go-Forth Pest Control today to get started on your first treatment.
Home Pest Control In Willow Spring, NC
You shouldn't have to worry about pests entering your Willow Spring home and threatening your family. That's why the skilled technicians here at Go-Forth Pest Control are proud to offer excellent residential pest control solutions. By relying on high-quality treatments and proven methods of control, we combat pests before they have the opportunity to invade in the first place. We have what it takes to eliminate ants, cockroaches, mosquitoes, termites, and other unwanted pests with friendly, effective service. Don't wait for pests to damage your property and put your family's health at risk. Instead, turn to the professionals at Go-Forth Pest Control for ongoing home pest control services you can trust. Reach out to us today to find out how we handle residential pest problems.
How To Identify Which Spiders Are Venomous In Willow Spring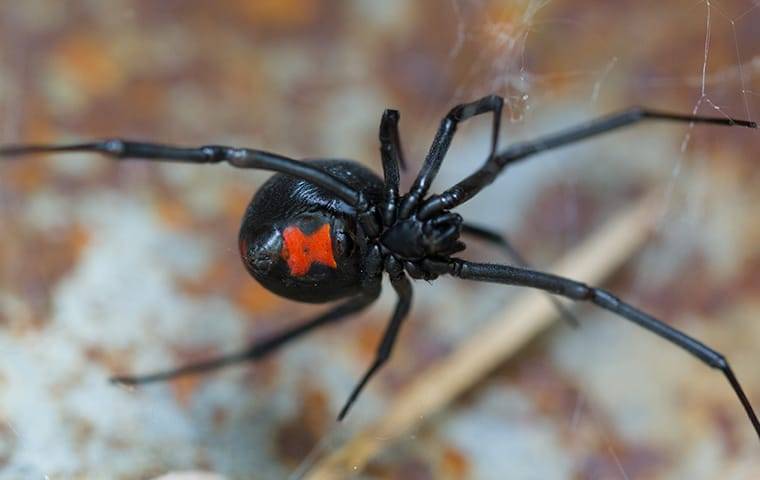 Arachnophobia, or the fear of spiders, is something many people have in common. These small, eight-legged pests move quickly and have a frightening appearance, which is why so many people are terrified of spiders. Thankfully, spiders are relatively reclusive pests that prefer to hide from you rather than bite you. All spiders have venomous bites to paralyze their prey, but most spiders are regarded as nuisance pests. However, a few spiders here in Willow Spring have venom strong enough to harm humans, which is why it's important to learn how to identify what dangerous spiders look like. The two most common species of dangerous spiders in our area are black widow spiders and brown recluse spiders.
Black widow spiders have shiny black bodies with distinctive red markings on the bottom of their abdomens. Most black widow spiders are between 3 and 10 mm in length, with females being larger than males.
Brown recluse spiders have tan to light brown bodies with a darker brown violin-shaped marking behind their heads. These spiders typically range between 6 and 20 mm in length.
When it comes to handling dangerous spiders, you should always reach out to the professionals here at Go-Forth Pest Control. We are committed to protecting people and properties from all kinds of common pests, including spiders. Reach out to us today to learn more about all of our spider control services.
Willow Spring's Guide To Effective Mosquito Prevention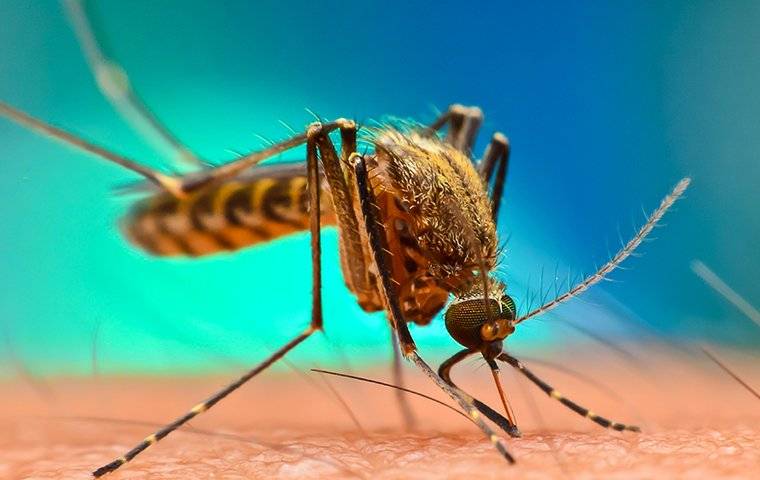 One of the most unpleasant things about warm weather is having to deal with mosquitoes. These tiny insects pepper your skin with itchy red bites and can make spending time outdoors unbearable. Unfortunately, the problems mosquitoes cause don't stop at being a nuisance. Mosquitoes are dangerous pests that spread a variety of harmful diseases, including dengue, yellow fever, West Nile virus, and malaria.
To reduce the number of mosquitoes living around your Willow Spring property, implement the following mosquito prevention tips:
Clear sticks, leaves, and other organic matter out of your gutters to prevent water from building up.

Fill in low-lying areas of your lawn to prevent rainwater from accumulating.

Trim your grass short regularly and cut thick brush away from your property.

Dump out items that could collect water, such as buckets, kiddie pools, and tarps.

Remove all other sources of standing water from your property.
Prevention tips are helpful, but the most effective way to manage your mosquito problems is with the help of the highly-trained professionals here at Go-Forth Pest Control. We're ready to find the right solution for all of your pest control needs.
Commercial Pest Control In Willow Spring, NC
Don't leave the protection of your Willow Spring business up to amateurs. Instead, partner with the trusted pest technicians here at Go-Forth Pest Control to implement a long-lasting commercial pest control plan that protects your business from the area's toughest pests. At Go-Forth Pest Control, we have made it our top priority to eliminate existing pest threats and prevent new ones from occurring in the future. No matter what type of business you own, we're committed to providing superior pest management services that keep your Willow Spring business pest-free. Get in touch with the professionals at Go-Forth Pest Control today for more details about all of our excellent commercial pest control options.