Reliable Pest Control In Wingate, NC
Located 45 minutes outside of Charlotte, the Union County town of Wingate provides residents with the quaint Southern charm that North Carolina has become known for. The town itself is home to Wingate University, businesses big and small, well-maintained parks, and good public schools, making it an ideal location for commuters, families, and academics. And while the area's moderate seasonal climate may seem appealing for many people, it's actually the reason why so many pest problems occur. But luckily, there's an answer! At Go-Forth Pest Control, we look to provide local homeowners and businesses with premier pest control that is safe and reliable. Since our establishment in 1959, Go-Forth Pest Control has been proudly family-owned and locally-operated. And it's because of this fact that we always look to provide our customers with the highest quality service that actually works. For more information on our pest control offerings and to receive your free, no-obligation quote, contact us today.
Home Pest Control In Wingate, NC
As a family-owned business of more than 60 years, at Go-Forth Pest Control, we believe in treating all of our residential pest control customers like family. This means providing them with the highest quality pest control around and the most seamless experience as well. Our highly trained technicians will always act with professionalism and kindness and use only EPA-approved products. This means that our treatments are safe for you, your pets, and the environment. In order to keep pests out of your home all year long, we provide the following plans:
The Basic. If you're looking for a standard approach to pest control, quarterly treatments with an exterior emphasis will keep your home protected from crickets, centipedes, rodents, ants, spiders, and more. We'll apply interior treatments as necessary and our services are always guaranteed.

My Elite. To step up your coverage, these bi-monthly treatments will protect you from a wider array of pests like fleas and stinging insects. You will also receive top priority on scheduling and automatic billing for your convenience.

My Elite Plus. When you want to protect your home from even more pests, this is the plan for you. The My Elite Plus plan provides year-round protection from common household pests as well as ticks, fleas, fire ants, and ornamental pests. You'll also receive monthly mosquito treatments during peak season.
For more information on residential pest control that you can trust, contact us today.
Four Signs Of Bed Bugs In Wingate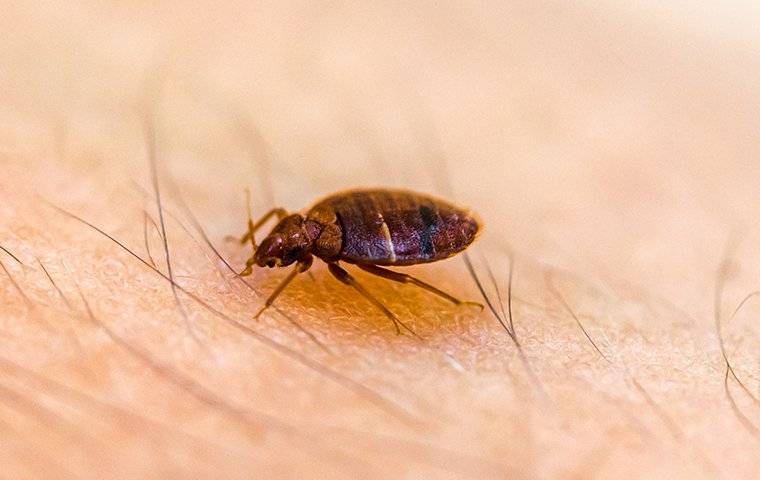 Due to all of the movement of Wingate's residents, bed bugs are a very common occurrence. They can be brought inside homes via used furniture and mattresses, by taking public transportation, or by simply going to the movies. But because these pests hide in the depths of the upholstery around your home, they can be very hard to spot. Here are four key signs that you might have bed bug activity:
Reddish-brown staining on bed linens

A musky odor

Waking up covered in red bumps that you don't remember getting

Bed bug byproducts like eggs, eggshells, and nymphs
When bed bug control is of concern in your Wingate home, turn to Go-Forth Pest Control. We provide local homeowners with the ultimate protection from bed bugs with EPA-approved chemical application, a one-week follow-up, and a 30-day warranty on all of our bed bug control treatments. Contact us today for more information on how we can help protect your home from bed bugs.
The Key To Effective Centipede Control In Wingate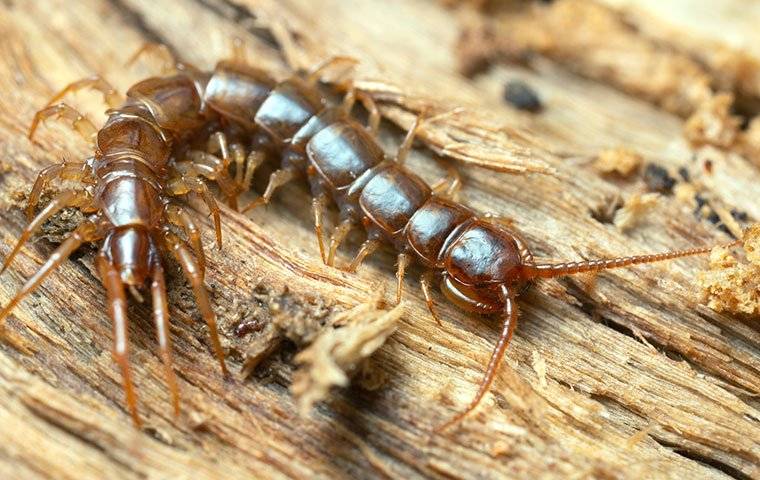 Centipedes look unlike any other pest you could expect to encounter on your Wingate property. They have many sets of legs and are known for their slithering movements. They feed off of pests like spiders and cockroaches, so if your home has an abundance of these home-invading pests, you may expect to have a problem with centipedes. Additionally, they seek safe and warm shelter, so when conditions outside cool off, they may find their way inside your home in order to reproduce and survive the cold. Like many other common area pests, centipedes are hard to keep out, which is why the key to effective centipede control is professional assistance from Go-Forth Pest Control. We provide Wingate homeowners with year-round centipede control that is centered around EPA-approved treatments, making them safe for you, your pets, and your home. Our treatments are applied on your timeline, and with one of our residential pest control plans, we'll be able to keep centipedes away throughout the year. For more information on how Go-Forth Pest Control can keep centipedes out of your home, contact us today.
Commercial Pest Control In Wingate, NC
When your business needs the best level of protection against pests, turn to Go-Forth Pest Control. Since 1959, we've been providing commercial pest control that is safe and reliable. Our expertly trained technicians use EPA-approved products in order to create treatments that not only yield results but also create a safer working environment. When you partner with us for all of your commercial pest control needs, you will receive our proactive communication, pest-free guarantee, timely service, and customized service options to fit the most specific of needs. To learn more about our offerings, contact us today.